City 2010 Tank Truck
This will be my first review on eurobricks, hopefully everyone will like it

. I believe I am within the image size guidelines...I tired to downsize these as far as file size goes and I didn't see a limit for images per thread, so...yeah! I'm going for a more informal pictorial style. Hope this way works!
So, we start out with...
A pile of bricks and a one very overwhelmed minifig: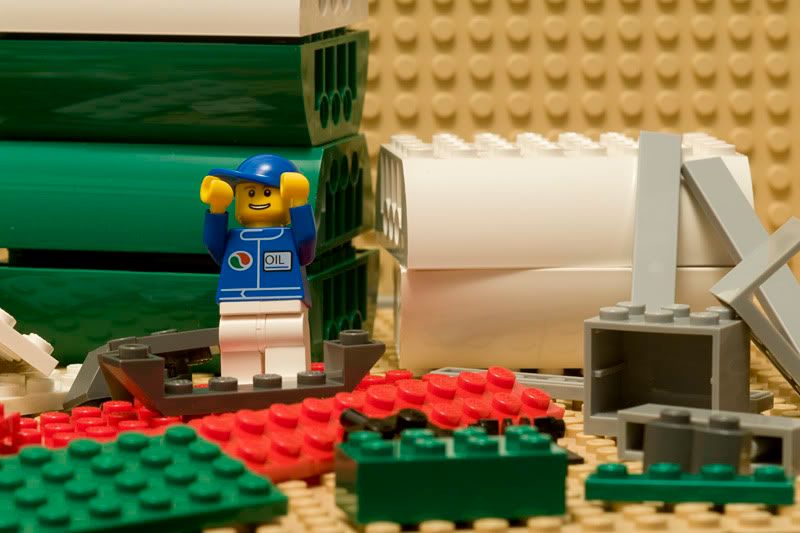 Since our guy is a minifig, he disregards the directions and promptly begins building the trailer first: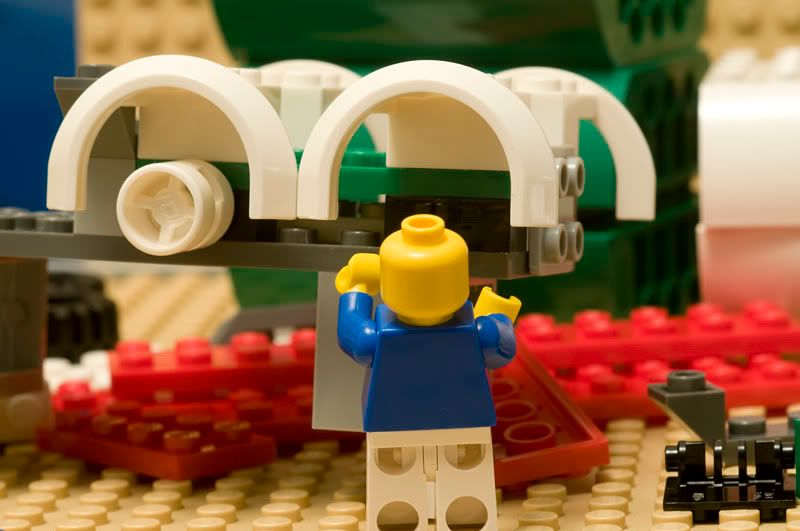 Working on the equipment: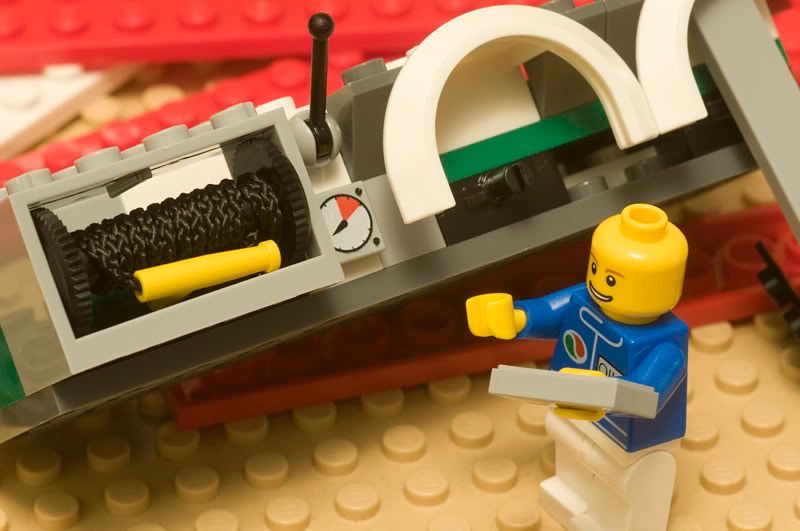 Building an oil tanker is hard work, so, after taking a short break...the oil guy decides to mount the tires: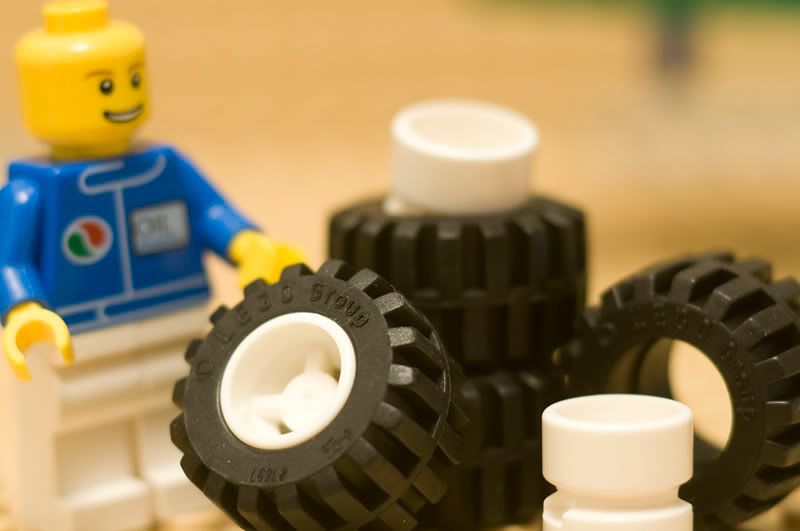 and afterwards, promptly resumes working on the tanker...much progress has been made: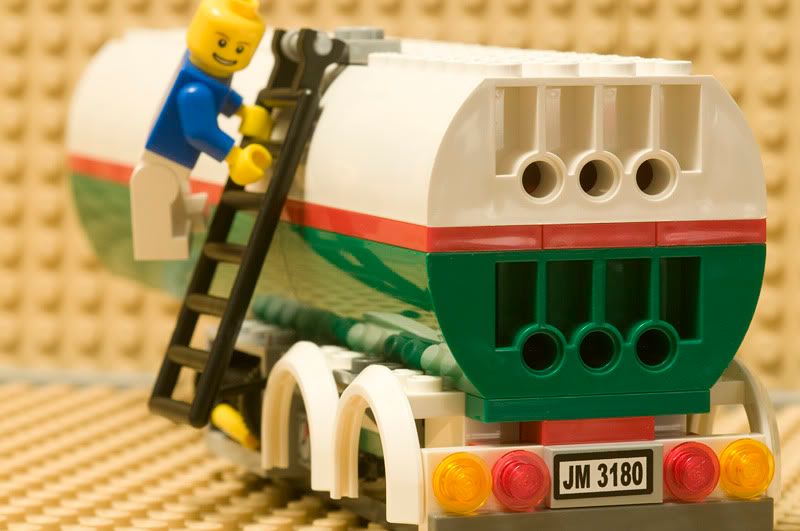 in fact, so much progress that the dude needs a pit stop...again. Behold: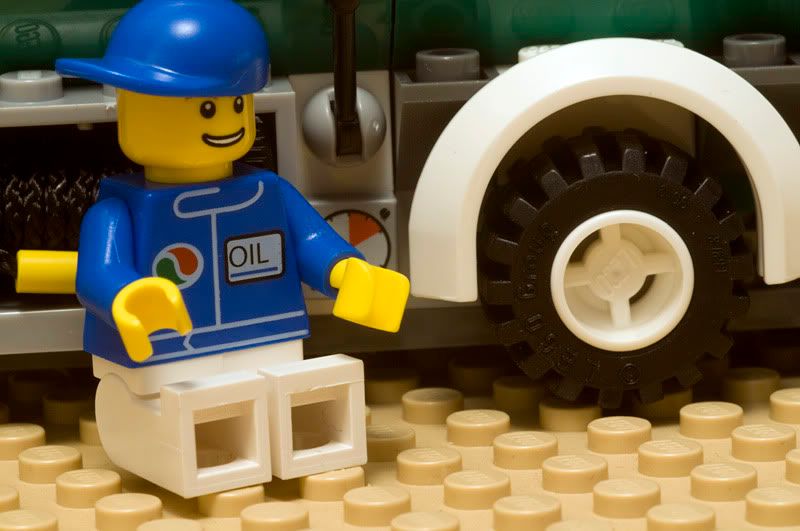 Next, we tackle the gasoline/diesel (whatever you like! ) pump: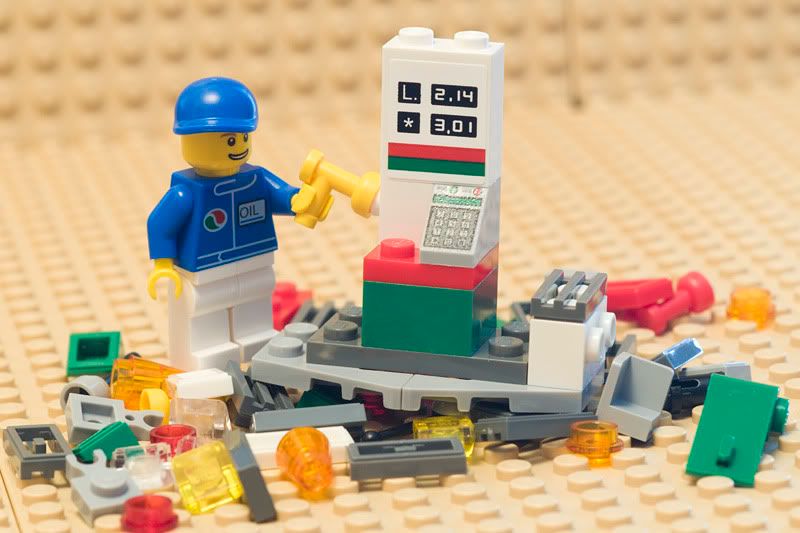 Things are coming along well. Mr. Oil guy decides to begin building the frame for the cab: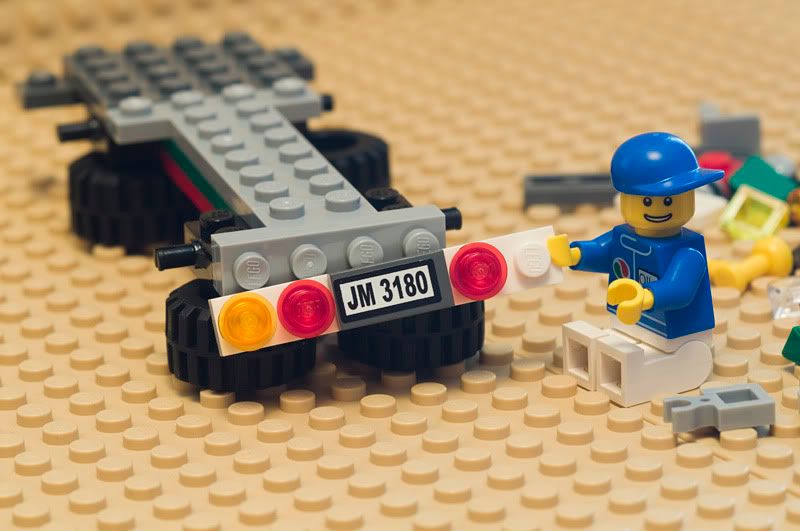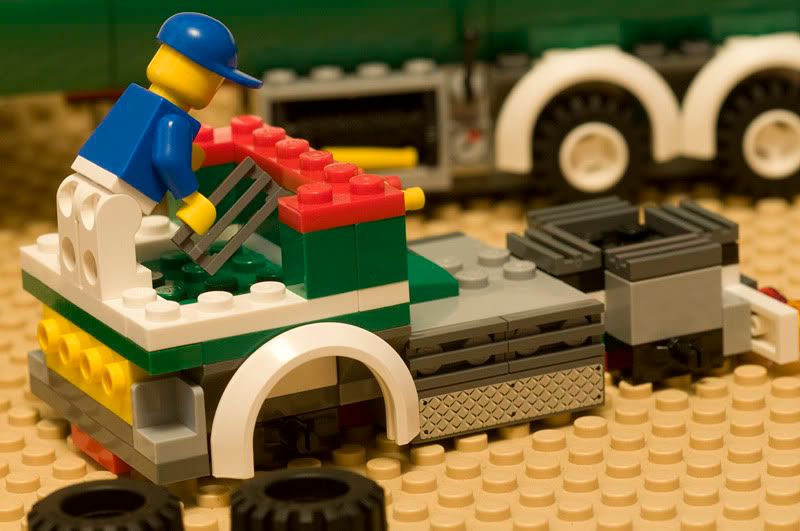 More progress, checking the steering and fit and finish quality: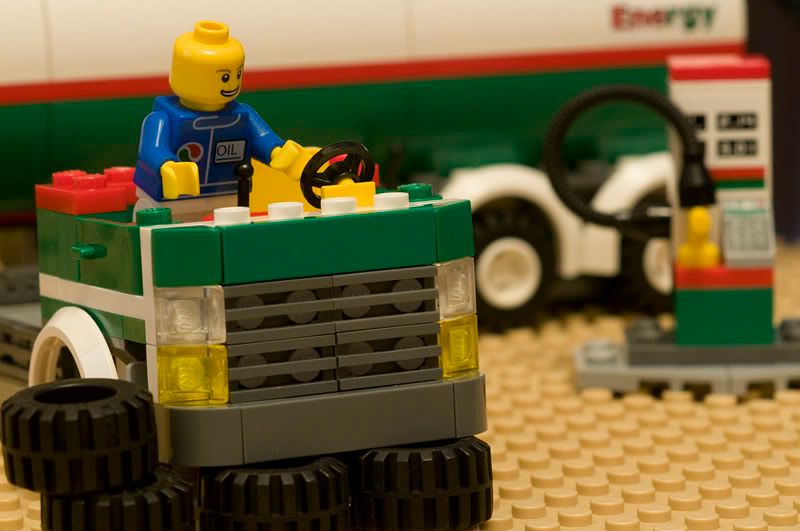 Our guy is a one man assembly line! He's happy: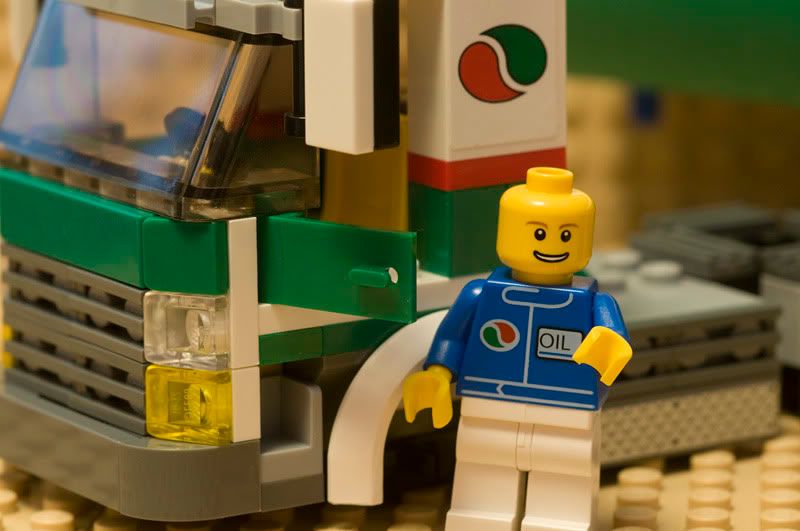 ...because all his hard work has finally paid off: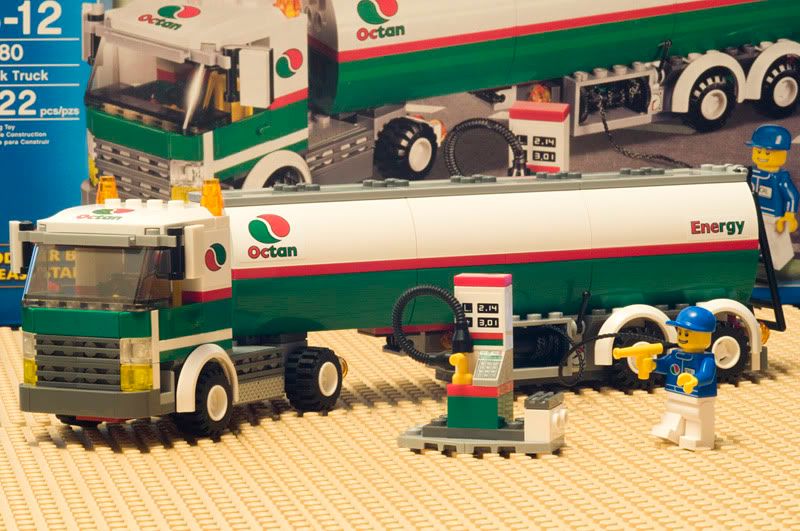 He will now be driving the truck to my grand hotel, for a drink and good company.
THE END
Afterword:
This is my first City themed set in, well, forever. Prior to this, I built the Cafe Corner and Green Grocer. Before those..years and years without Lego. The huge modular buildings were fantastic but building this reminds me of how fun the little sets were to build and play with . In short, I liked it. A lot. It also recalls to memory a set I had as a kid;
6695 Shell Tanker
. I had a grand time with that one, fueling up all my city cars.
It was an easy but very enjoyable build. If you have a City collection going, I think this one is pretty much a must-have. Someone has to supply the fuel, right? I can imagine getting a few of these [they are relatively affordable] and maybe building a fuel depot.
Anyway, after making this one I went out and a few more city sets. They're still NIB for now! If you liked this self-assembling review, please let me say so and I will happily do more. Thanks everyone for looking!
PS. I know I put the running board stickers where they shouldn't be. Also, the fuel gauge on the tanker itself is reversed. Boo me