The second night after the initial attacks gave no rest to the residents of Hogwarts either. Spells flashed and whistled in the night, but nobody could be certain that their spell would be the one that hit home.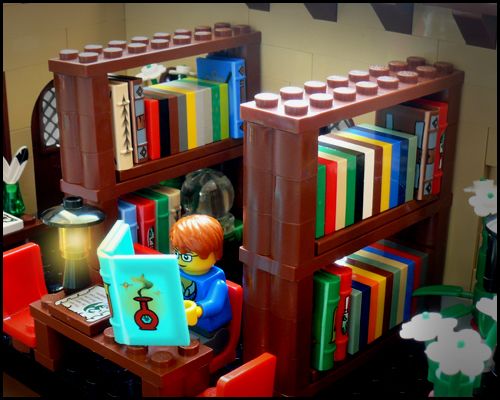 Instead of flinging spells, Francis Rowan sat on the deadly quiet library to learn himself a new one. The library had always been his favourite place in the whole Hogwarts, because it contained countless of adventures and an infinite amount of knowledge. Too bad his poor mind was so unfocused he could only concentrate on one thing at a time.

"Let's see, the next spell in this book is... Ooh, it's the killing curse! Adava Kadav... no, Avadra Kevadra... uh, A-va-da Ke..."

"It's pronounced
Avada Kedavra
!"
The most lethal of spells hit Francis square in the chest. The last spell he learned became his doom.
"Hmph, amateurs! Now, what is this book? It looks interesting... and useful."

The library fell silent again.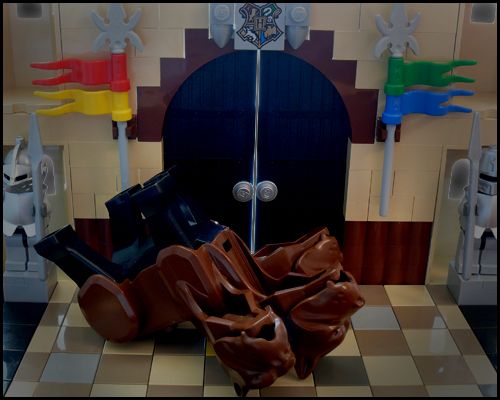 During the night, the petrified body of Cuddles the Cerberus was found in the entrance hall. It looked like the monster hadn't gotten a chance to eat anybody that night. The Aurors detained it, but by the morning, Cuddles had escaped yet again. He was clearly well-trained.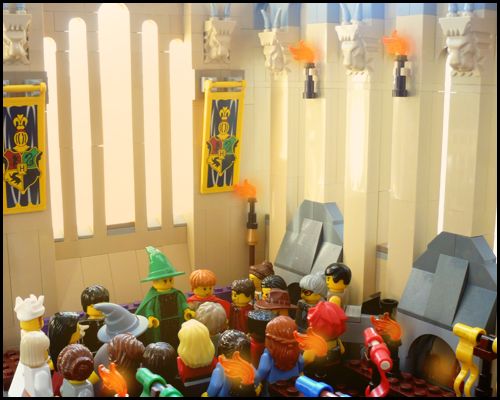 At sunrise, the remaining residents of Hogwarts gathered to the Great Hall to hear the inevitable bad news. Headmistress MacGonagall told them about the death of Francis Rowan, and few of them burst into tears. This all was starting to take a too heavy toll on them.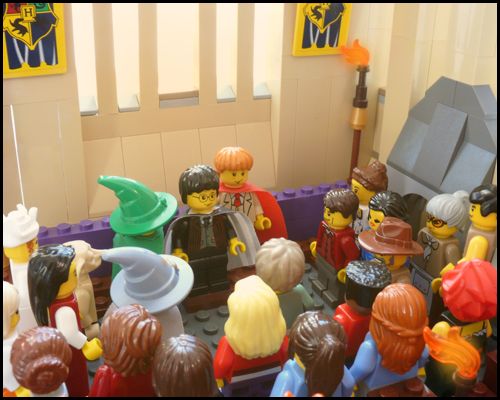 Then the Aurors Potter and Weasley spoke again.

"The interrogations of the convicted Angela Weasley in Juvenile Azkaban led to the conclusion that she was indeed speaking the truth about her

innocence

. Likewise, we found proof that Francis Rowan was

innocent

as well", Auror Weasley recounted.

"Needless to say", Auror Potter continued. "This situation cannot last. We have brought every Auror agent to guard and patrol this castle. Meanwhile, it falls to you to point out the suspects among you."

"But before that, let's give you a moment to discuss the previous events at peace, before making any decisions", the headmistress added.

An uneasy hubbub filled the Great Hall.
Rules:
1. There are two opposing sides in this game, the Death's Hallowed and the Innocent. The Death's Hallowed win when they outnumber the others. The Innocent win when they've vanquished all of the Death's Hallowed.
2. Each day, the players will vote out one amongst them with a majority decision. To vote or to draw back your vote, you must use the following sentence in your post: vote: character/player or unvote: character/player. If you want to change your vote, you must first unvote before the second vote is calculated.
3. During days, there is a 24 hour period before anyone can vote. Once the majority decision is reached, you cannot unvote the player in question anymore.
4. Every player will get a short list of items, spells and skills at their disposal. These can be used only at nights.
5. Each night, the players can use one of their items, spells, OR skills by sending the host a PM about it. Some items and skills have an automatic effect, which will be handled by the host. Items can be handed over to another player, but that will cost the giver the night's action.
6. To give someone else your item, send the host a PM stating the item you wish to give, the name of the player you wish to give it to, and whether you want to remain anonymous or not. Items cannot be exchanged without the host acting as an intermediary.
7. The night abilities have a pre-specified order of effect. If you don't send your night ability by the time limit I've given each day, you will miss your chance to use it.
8. The Day-topics are meant for active players only, so do not post in them if you are already out of the game. The Discussion-topic is open to everybody.
9. Do not edit your posts, because it is considered unfair to other players.
10. Do not directly quote anything I've sent to you via PM. Use your own words, please.
11. All out-of-character discussion must be kept in the Discussion-topic. Likewise, all talk about game tactics and roles must be kept in the Day-topics and PMs.
12. Since this game deviates quite a lot from other Mafia-games, please ask any questions or doubts you might have directly from me, and you will be answered.
Players:
Hogwarts Faculty:

Brigelda Hearth
, nurse (
WhiteFang
)
Crudo Alakhazam
, teacher of Charms (
Big Cam
)

Eloquence Malleus
, teacher of Transfigurations (
Shadows
)

Jingle
the House-elf (
Dragonator
)

Neville Longbottom
, teacher of Herbology and Head of Gryffindor House (
professor flitwick
)

Rhubarb Uxley
, teacher of Care of Magical Creatures and Head of Hufflepuff House (
Escape the Fate
)

Sicilia Bathory
, teacher of Potions and Head of Ravenclaw House (
Eskallon
)

Stephanie Kingston
, librarian (
Zepher
)

Tea Ching
, teacher of Divination (
iamded
)
Hogwarts Students:

Desiree Jackson
, Gryffindor (
badboytje88
)

Harriet Pewter
, Slytherin (
YG-49
)
Jolie Jadis
, Slytherin (
Lord Arjay
)

Loki Malfoy
, Slytherin (
ILikePi
)

Nene Grandstaff
, Hufflepuff (
Millacol88
)

Prion
the Centaur, Hufflepuff (
Forresto
)

Rocky Broomwell
, Gryffindor (
sok117
)

Sheila Bones
, Ravenclaw (
Matn
)
Todd "Bulltoad" Bulstrode
, Slytherin (
Roncanator
)
Valerie MacArthur
, Ravenclaw (
Inconspicuous
)

Xander Lovegood
, Gryffindor (
CallMePie
)
Others:

Cuddles
the Cerberus (monster)
The Deceased & The Confined:

Brandon Townsend
, Hufflepuff (
Oky Wan Kenobi
) -
Impartial
(killed on Night One)

Oraman Furbad
, caretaker (
JimButcher
) -
Innocent
(slain by a monster on Night One)

Angela Weasley
, Gryffindor (
Burman
) -
Innocent
(voted out on Day Two)

Francis Rowan
, Ravenclaw (
ADHO15
) -
Innocent
(killed on Night Two)
There are 20 players in the game, so it will require 11 votes to convict someone. Voting starts 24 hours from now.