Each person can pick their top 3 entries. This will happen by posting, not by voting in a poll.
One can distribute up to 3 points between them.
Do not vote for yourself!
Please add the number and name of contestant to your vote, thanks!
Voting will end on Saturdaymorning 00:00 EB server time.
1. Ratshot
Burning of Washington
2. Tanotrooper
Capture of the Eagle of the 45th (Waterloo)
3. DanMov
Battle of La Haye Sainte
4. Michaelozzie
French attack Pratzen Heights
5. Lt. Gonville Brickhead
Battle of Tuberneering
6. Killagorilla
Siege and Blockade of Yorktown 1781
7. Burman
Siege of Sevastopol
8. MrCool1804
Battle of Spotsylvania
9. Aalak
Battle of Hagelberg
10. Lightningtiger
Battle of The Eureka Stockade
11. Kerntechniker
1815 June 18th early afternoon, a little bit West from La Haye Sainte
12. General Redwater
Charging the redoubt at Yorktown
13. Woody64
Return from Balaclava
14. Capt. Stabbin
The Fall of the Alamo
15. Admiral Ron
2nd Battle of Trenton
16. Newright
Battle for Concord
17. Lego Warlord 8
Battle of Bennington
18. Etzel
The "Kalabalik" at Bender
19. TinyPiesRUs
HMS Ambuscade vs. Bayonnaise, 14th Dec. 1798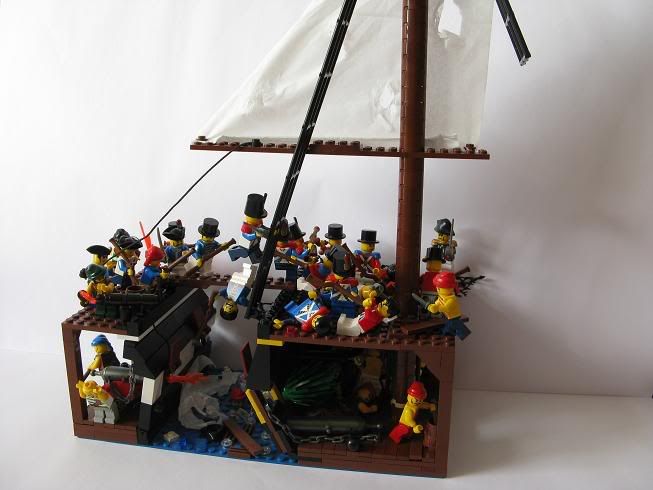 20. Duke
The Charge of the Lightbrigade
21. Francis LeBaron
The Battle of Culloden
22. Perfectionist
Battle of Fontenoy (May 11, 1745)
23. Emporer Claudius Rome
The Battle of the Plains of Abraham
24. Kabel
Battle of Trenton