Over the course of the past few years, I've made several clone weapons for mini- brick films, comics, stuff like that. i decided to show you some of the stuff I've come up with.
1. Z-6 Rotary Cannon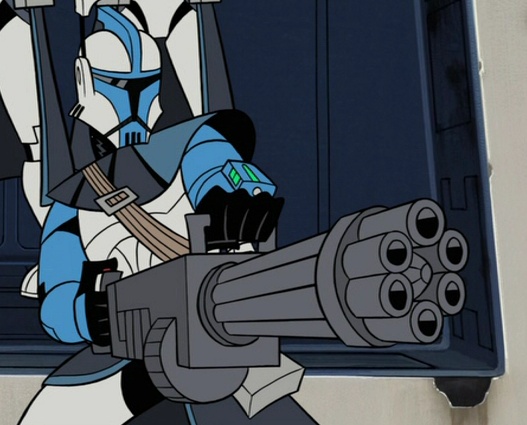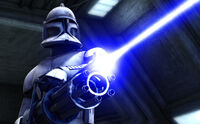 The Z-6 rotary cannon is a common sight in the GAR, a usefull weapon when surrounded by the enemy. It has a tremondous rate of fire- about 166 rounds per second. Unfortunatly, the weapon is extremly heavy, and has a terrible recoil. It first appeard in the original Clone Wars series. It was first named years later by Karen Traviss.
This is- personally- my favorite Star Wars weapon. I'm glad this gun has made it into the Clone Wars series- and the amount of times it's in it. It went through a few stages when building- the first model actually looked more like the quad-firing blaster, or whatever it's called. Eventually it became this versian, whcih i'm very proud of.
2. DC-15A
The DC-15A is the most widely-used weapon of the GAR, put into action by most normal troopers. It weighs a surprising 9.5 pounds, but can balst a .5 meter hole in a ferrocate wall. This weapon is not only used by the clones however- Senate Commandos make good use of it too.
This build is obviously simple. Looking back, a more accurate version would be to place the hilt piece on the longer rifle, but this isn't far off. Since it only consist of two easy-to-find parts, I have this model in great abundance.
3. DC-15S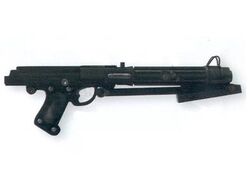 This weapon is not only smaller than it's 'cousin', the A model, but is also easier to handle, a features a folding stock for enhanced aiming. They are extremly powerful- capable of depitating- yet also has a stun setting. It is commonly seen used by the infamous Cody, as well as other 'big' clone officers. Eventually, it would become the pre-model for the E-11, the primary weapon of the stormtroopers.
Surprisingly, this one was hard to make- mainly becuase of it's small size and intricate details. Eventually I settiled with this- I'm not exsactly happy with it, but it's as close as I can get. Again, it features two parts, both either easy to find or in a cheap set.
4. DC-17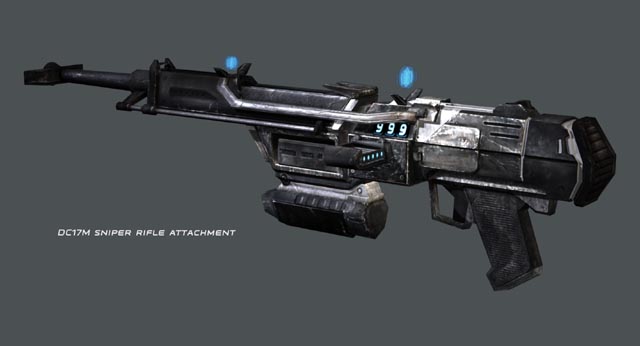 The rarest of the weapons I have to show you, the DC-17 is commonly used by clone commandos. It has an outstanding five seperate attachments- sniper, RPG, PEP, Grenade, (Pulsed Energy Projectile) and blaster. The gun rarely- if ever- jammed, and worked in a variety of temperatures. Although it had a nuicense of a clip, it was extremly usefull- so much so that the commandos kept even when crossing into the Galactoc Empire.
This is anothe rone of my favorite guns, but it's complexity made it hard to build. It has a total of ten parts, but the finished model is great in my eyes.
Please, feel free to coment.