Here you are my first moc train based on the Rio Grande, a train that shares the same Santa Fe engine, but in an orange striped color.
you may notice that some details are based of other mocs I saw around on the net, don't ask me where, because I cannot remember all, but I'll list them as soon as I'll find them again.
engine doors from
here
engine carriage from
here
bar idea started from
here
first of all, a photo of the real train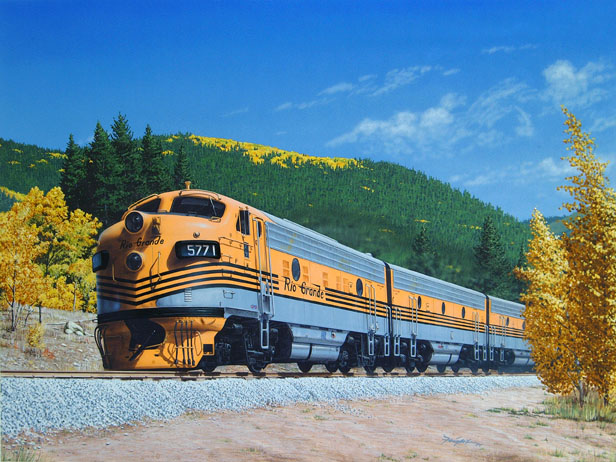 engine first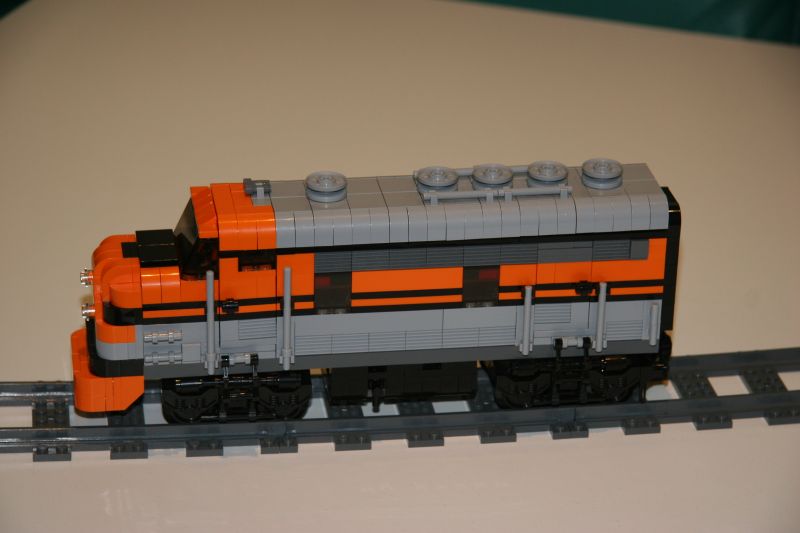 some stickers on the windows to make them look round ones would make it look much better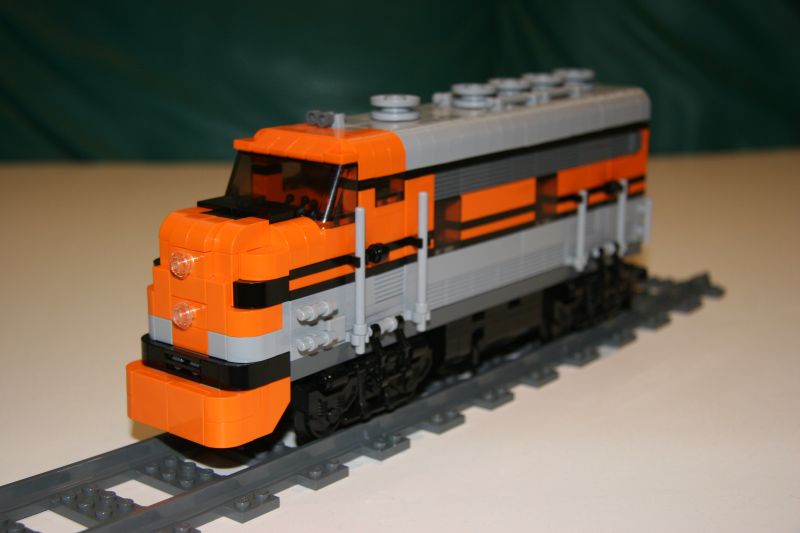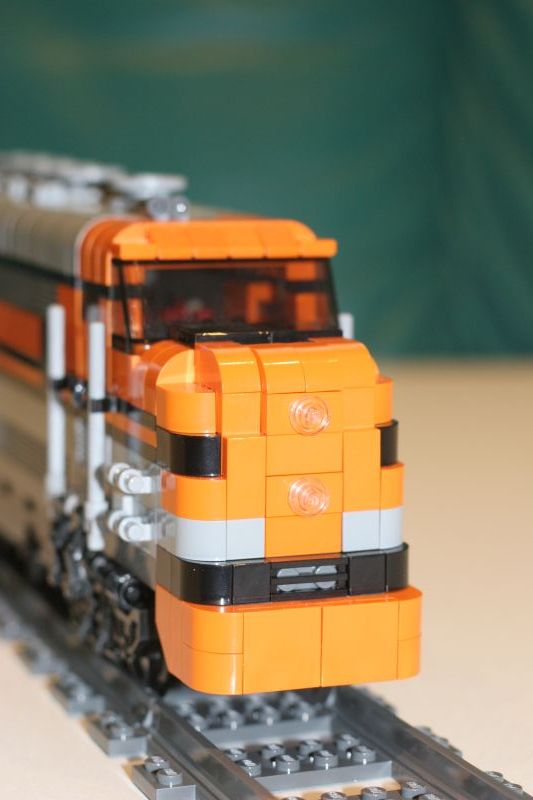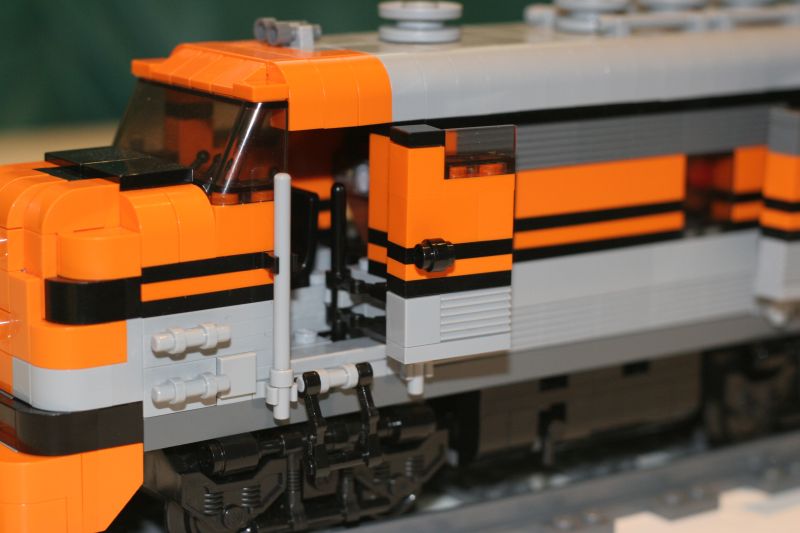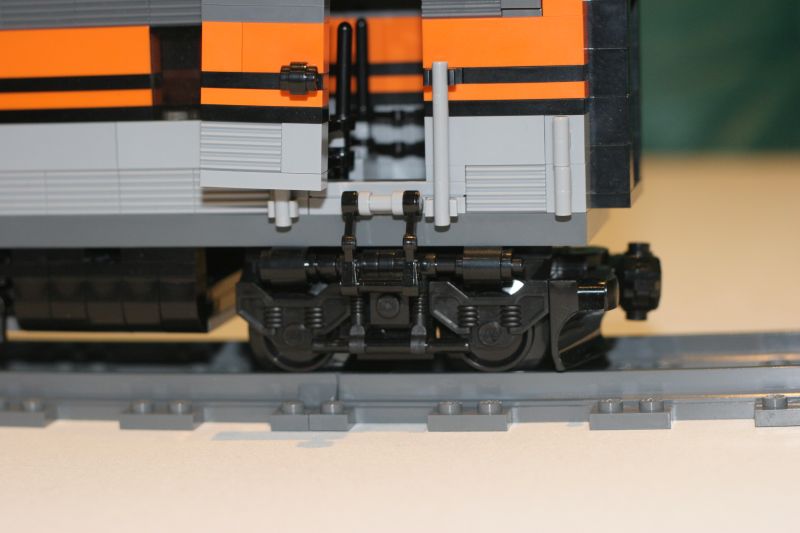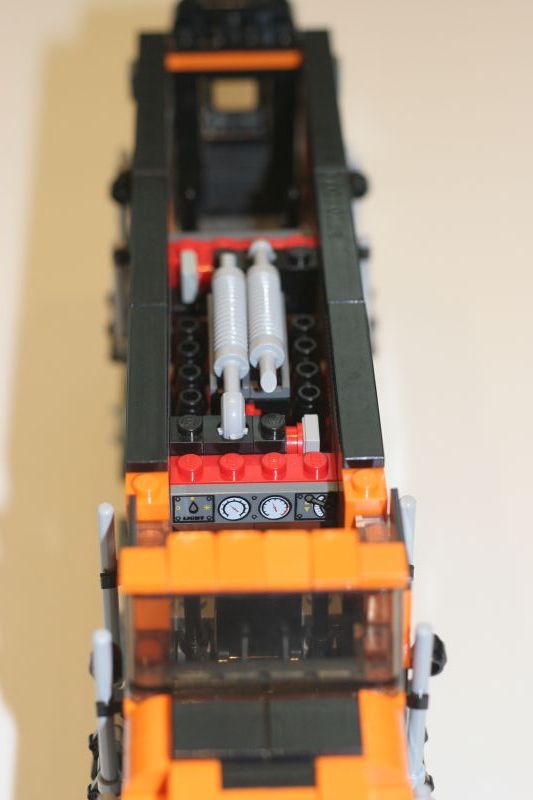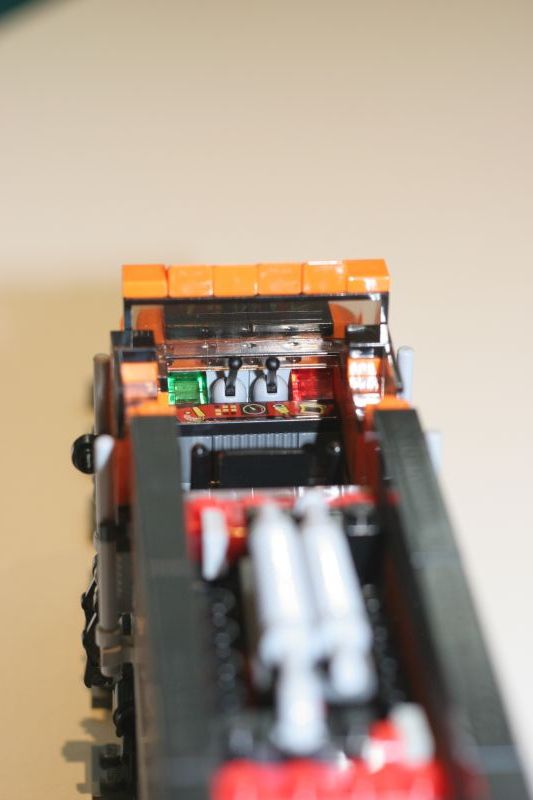 engine can be removed to insert the PF battery pack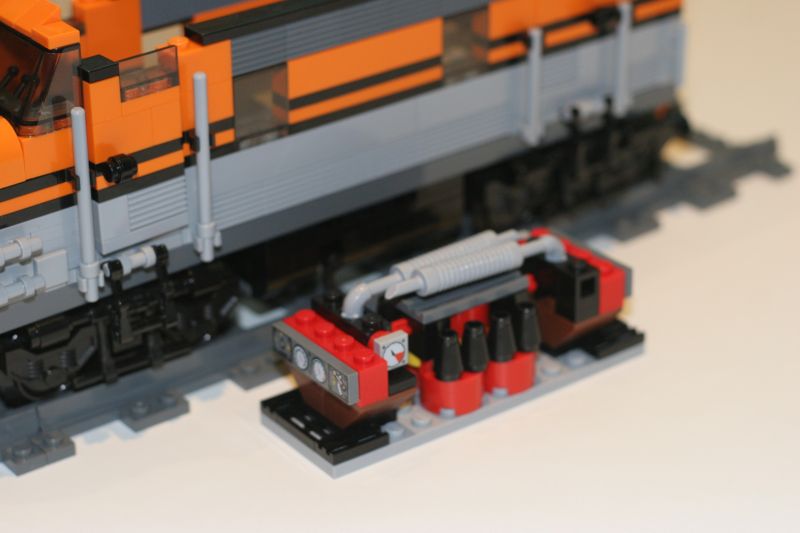 standard coach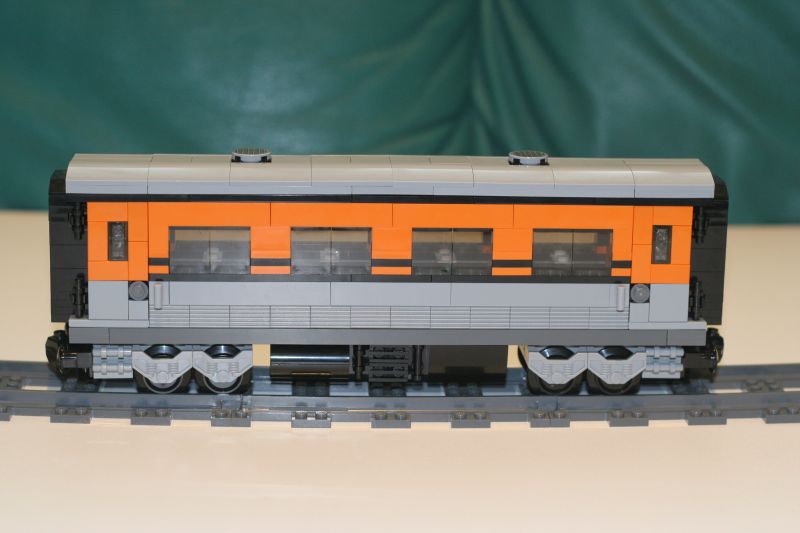 using some jumper plates, I have been able to offset the seats of 1/2 stud,
allowing 8 minifigs to seat comfortably in a standard lego sized coach.
bar coach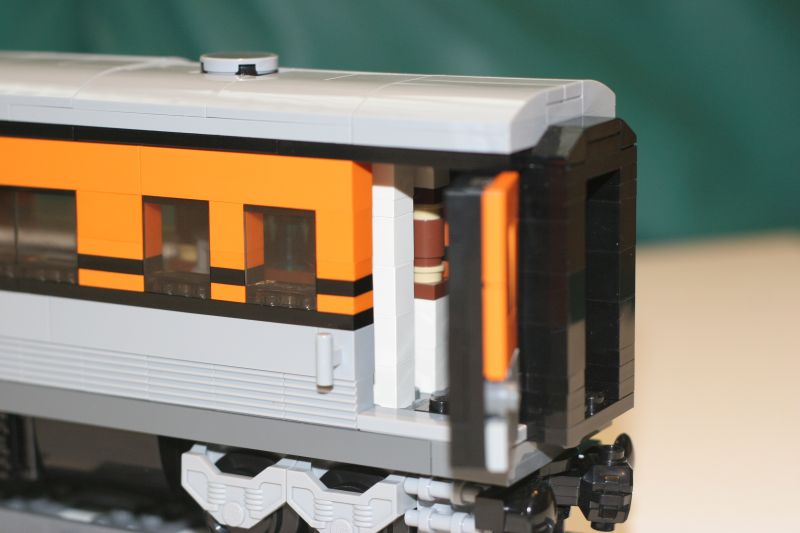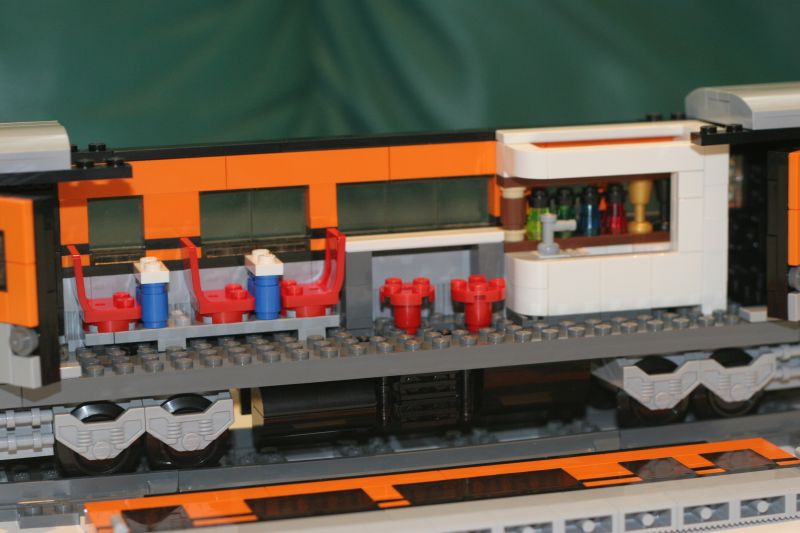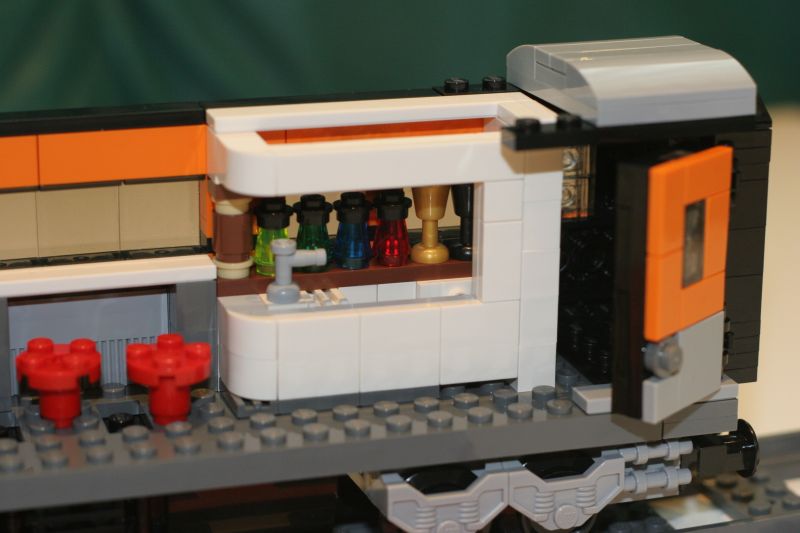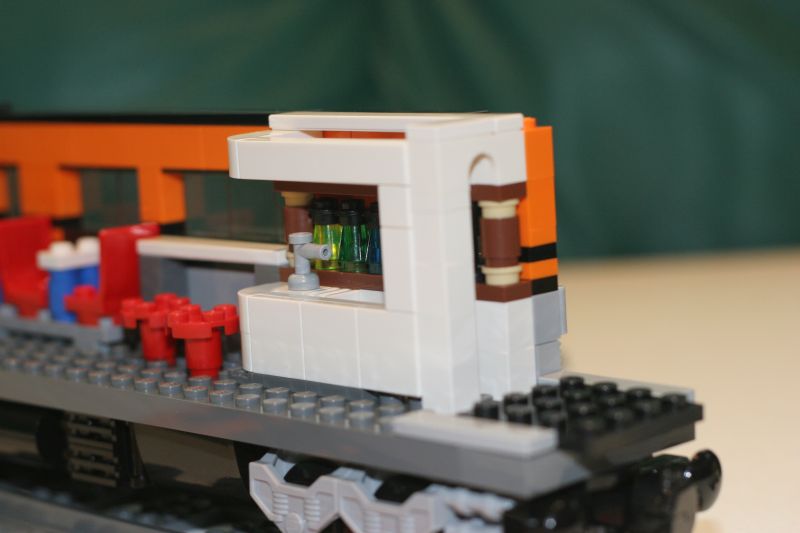 some action (I had only star wars figs around that moment)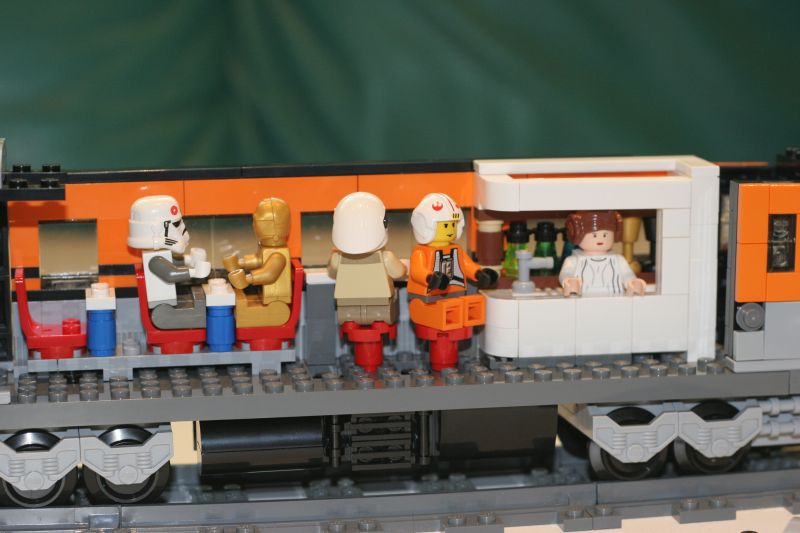 and now, full train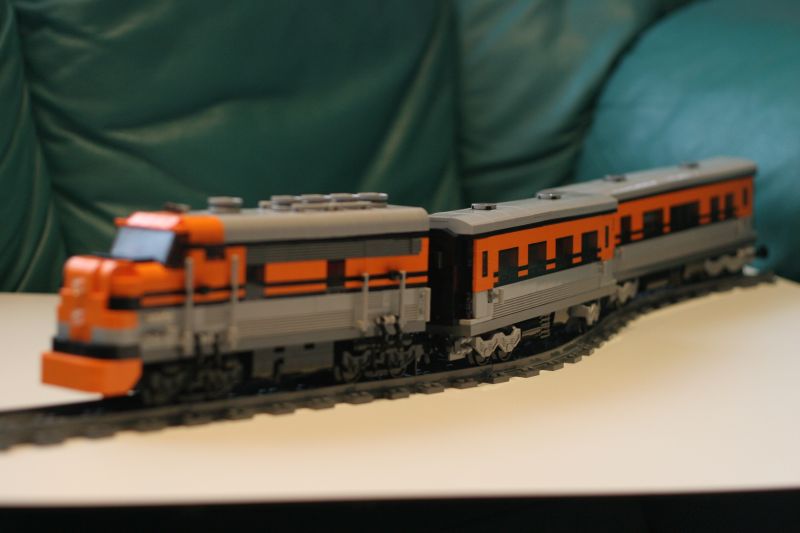 thank you for viewing and for your comments
have a nice lego day
mrBlue
EDIT: add link to other mocs that gave me some idea
Edited by TheBrickster, 28 May 2010 - 02:10 PM.