"Sariel" (Paul Kmiec) has graciously taken the time to create detailed, step-by-step building instructions for his Lego Jeep Wrangler Rubicon:
http://sariel.pl/201...icon/#more-1376
. It did well at a recent Truck Trial event, and over 10 days' time he created the photos and digital drawings for the Jeep's chassis, front axle, and rear axle:
http://www.brickshel...ry.cgi?f=428708
.

"Datasheet:
Completion date: 18/04/2010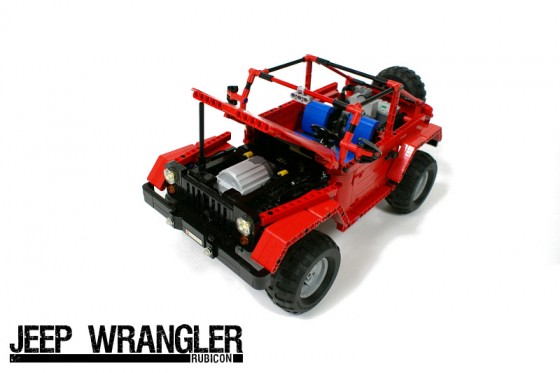 Power: electric (Power Functions)
Dimensions: length 47 studs / width 24 studs / height 23 studs
Weight: 1.224 kg
Suspension: pendular, stabilized with 2 shock absorbers per axle
Motors: 1 x PF Medium, 1 x PF XL"
Thanks, Paul, for sharing your great MOC with many of your fans!