Been kicking this around the past couple of days and thought I might share it. I don't know where I got my inspiration from but for some reason I had an urge to build a camera and a jib arm. Getting the camera to look halfway decent was the tricky part, and it's still very fragile. The crane works as well as I had hoped, although I had to add an extra string at the top for support. That little camera actually weighs a lot more than it looks! While I'm pretty happy with the whole thing, there are still a few parts I would like to change.
-I am most likely going to change the counterweight. Either box it in or find something more aesthetically pleasing. Right now, a battery box and tires aren't exactly cutting it for me.
-I want to add remote controls to tilt and pan the camera. These will be controlled on the bottom end of the crane. As it is right now, there's just a simple mechanism to keep the camera level.
-I need to make the boom arm more rigid. I'm thinking of adding strings on either side for lateral stabilization.
Anyway, let me know what you guys think. Video and pictures below.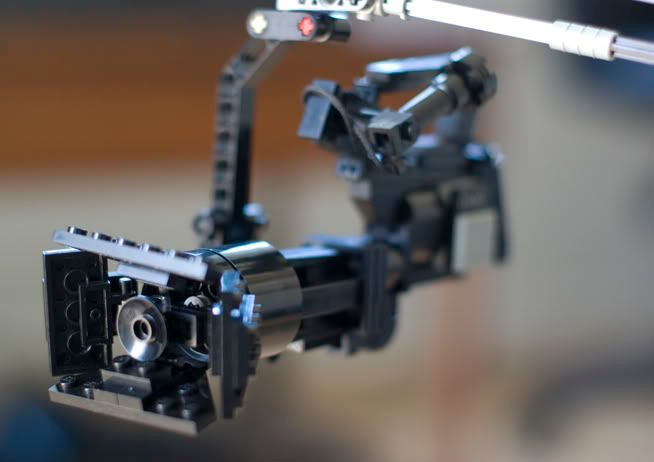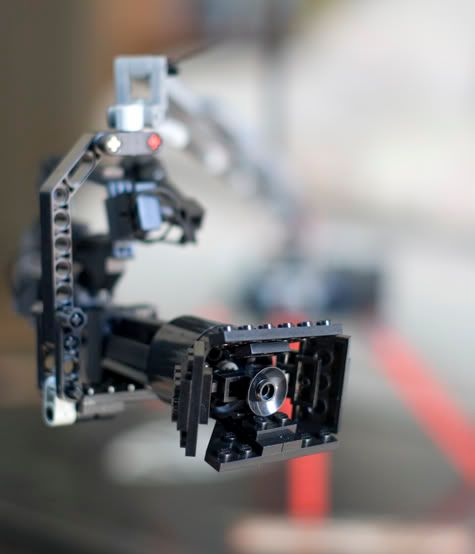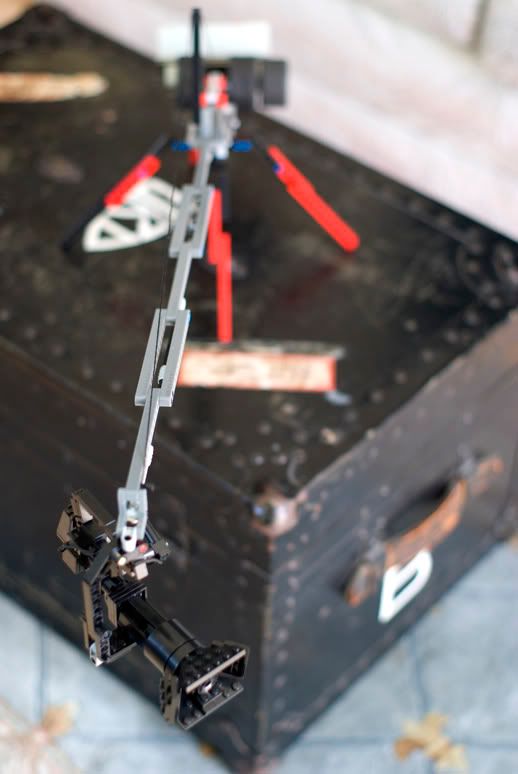 Clicky for video
Edited by Rufus, 02 July 2011 - 10:46 AM.
Indexed