Well here it is! The
Republic Light Cruiser!
It took about 1 and a half months to build. It's a little bigger than the 6211 (see pick below), and has about 4500 pieces +/-500 pieces. The interior didn't have as much room as I hoped, so some parts lack detail. I had a great time building it, and plan on making more big ships. So here it is!
Exterior!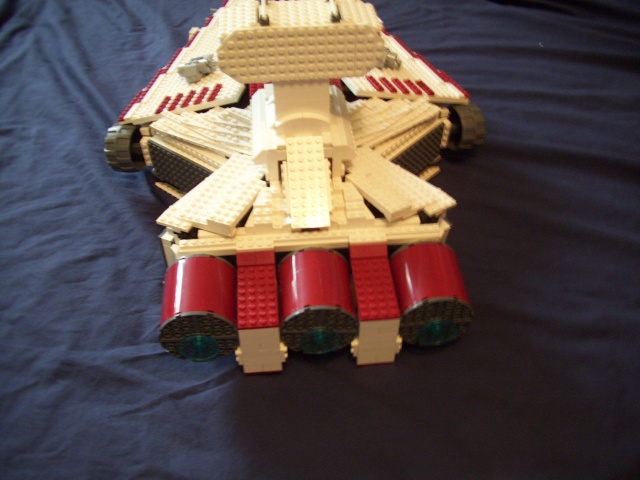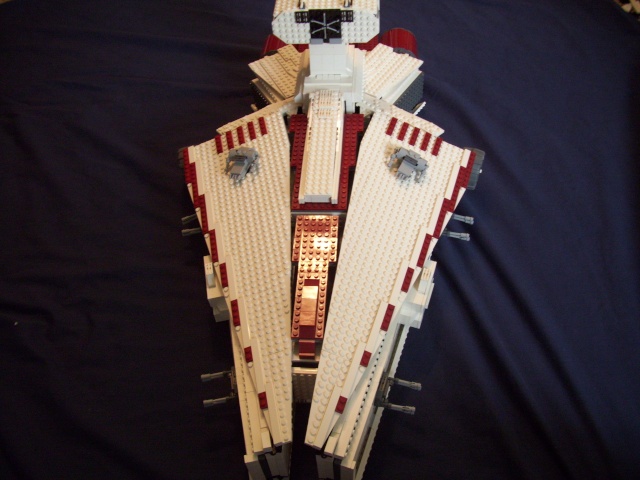 Next to the 6211 ISD playset.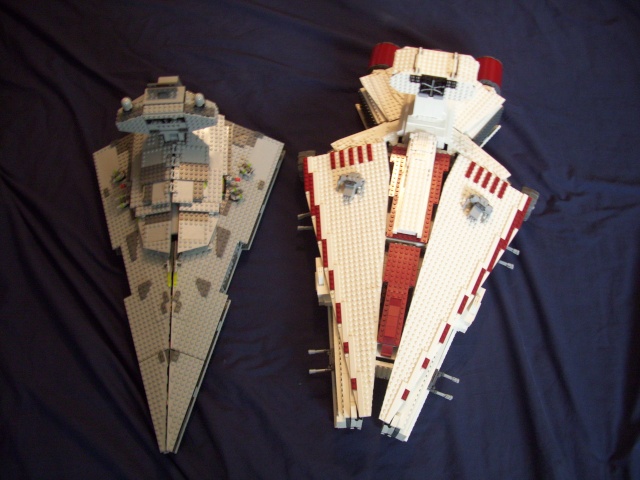 Interior!
Training room.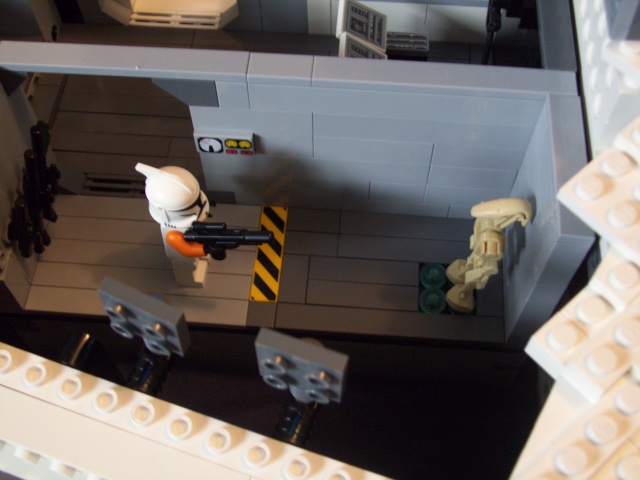 Main room/command room.
Meditation room.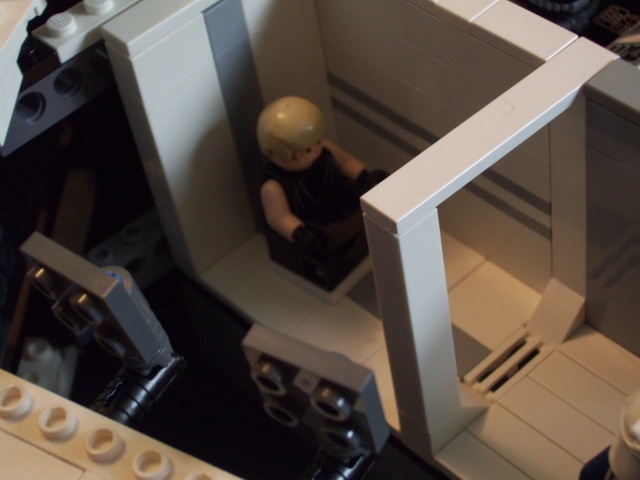 The medical center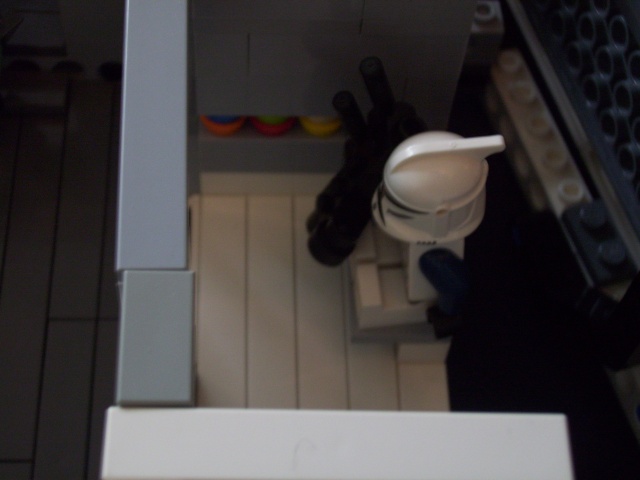 The hall/entrance.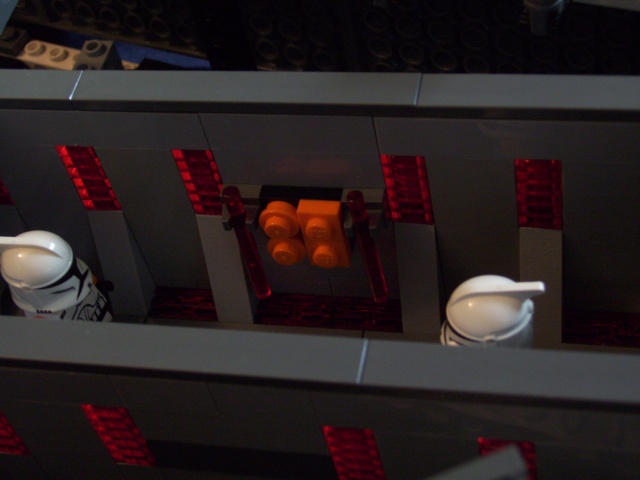 Main doors (closed).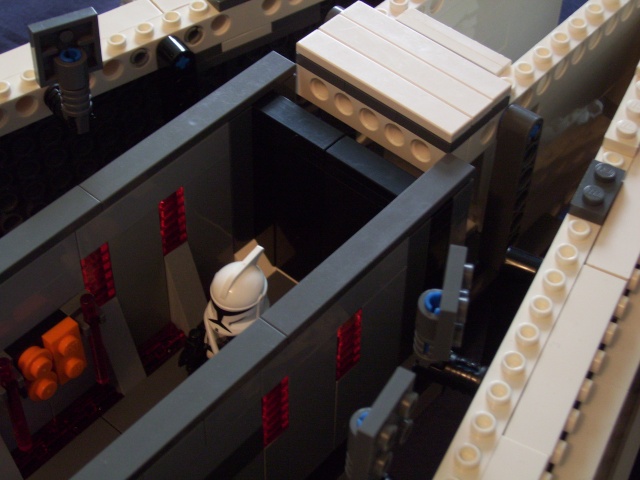 Main doors (open).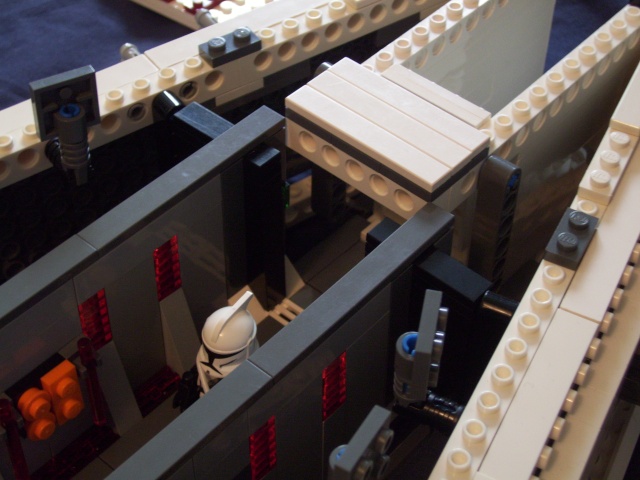 The nose door.