I am going to be making a Panzer Division in Lego soon. Panzers, Tigers, King Tiger, Panthers e.t.c.
So I searched to see if their was any Panzer crew uniform decals, And I couldn't find any. Also, These had to be special because my Division will be a "
GrossDeutschland
" division.
Anyway, I have made 3 Panzer Uniforms.
Standard Crew: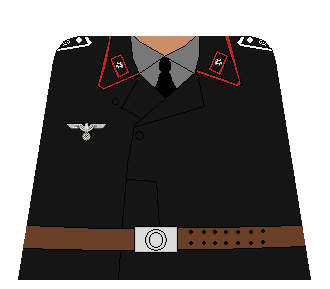 Experianced Crew:
Panzer Commander:
I'll add more as I make more, If needed.