Here I'm back again, but now, after I received the bricks from lego, I have been able to build all of the first three replica of the Santa Fe Super Chief cars I made using ONLY bricks available from lego shop@home.
all at once: you can see there's a difference in windows placing among the three cars.
dining car. as you can see, all the doors are brick built. no gray doors available on lego store.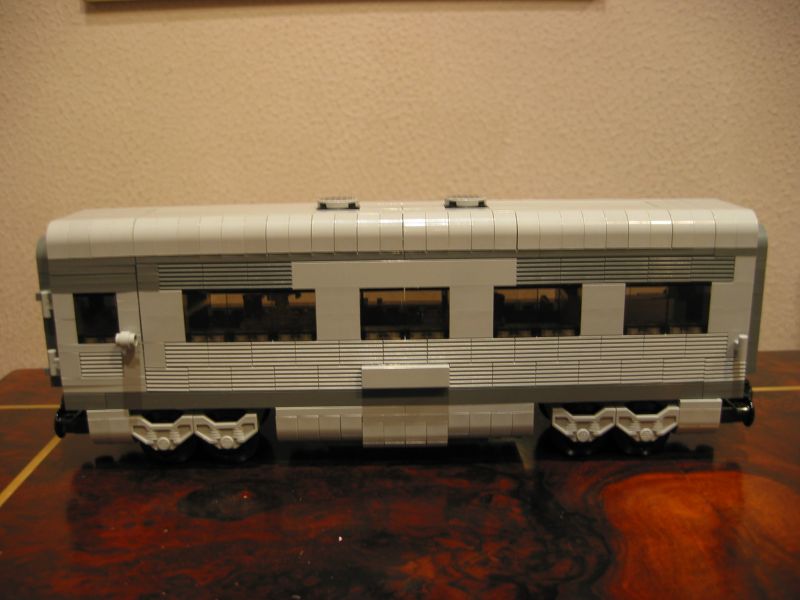 sleeping car.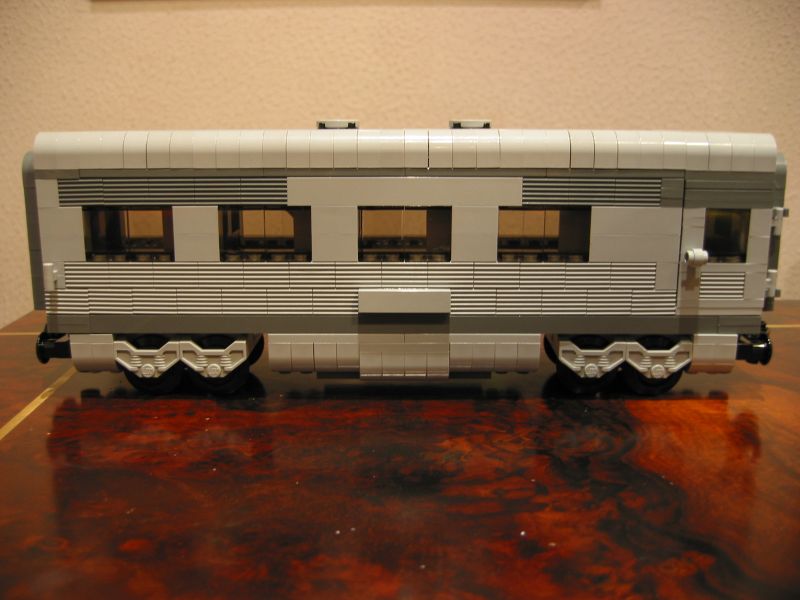 end car.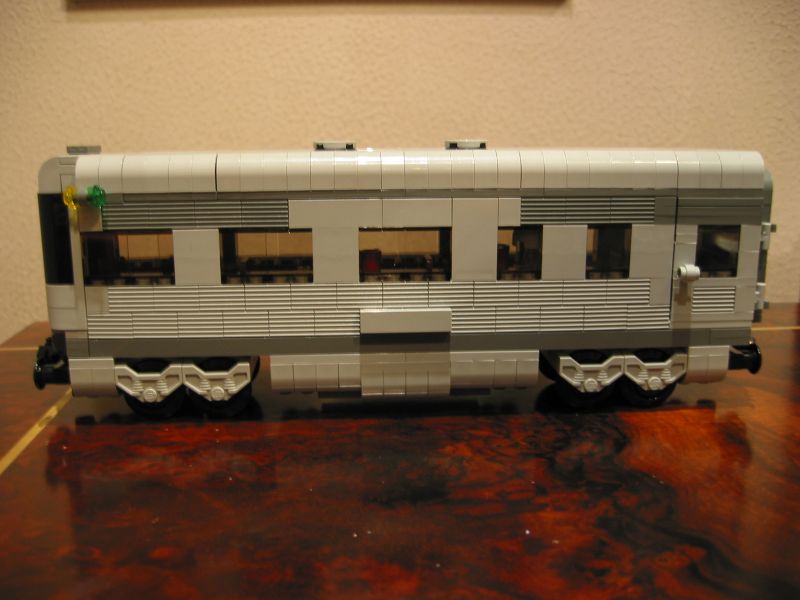 inside of the end car you can see a little difference compared to the original set.
the interior of the dining car is very similar to this and the one of the sleeping car is the same as the original set.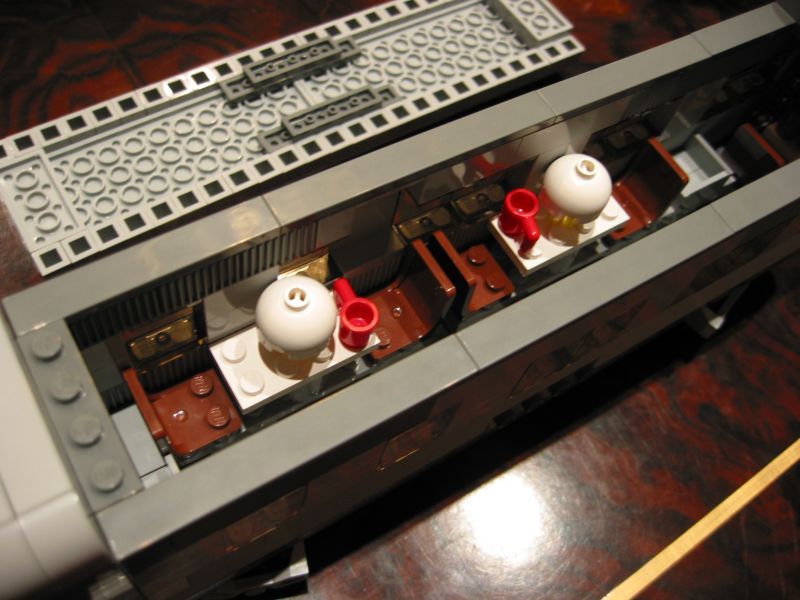 I preferred to take the second option with the larger window. this is possible with pick a brick using the black 1x4 brick with slope. for a better match, you have to order the light gray on bricklink (already ordered).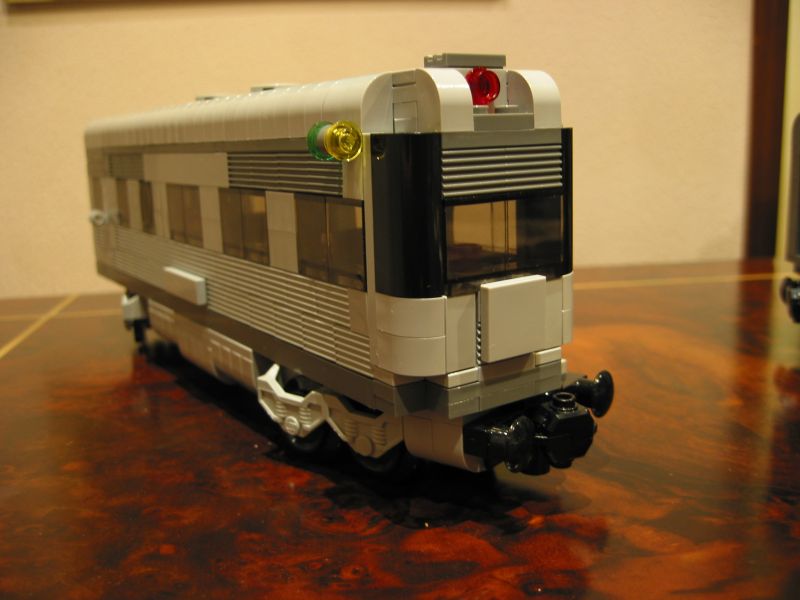 sorry for the not so perfect pictures, but it was too dark here. I'll update the pics as soon as possible.
thank you for viewing and for your comments
have a nice lego day
mrBlue