Product:
8092 Luke's Landspeeder™
Theme:
Star Wars EPIV: A New Hope
No of pieces:
163
Release Date:
January 2010
RRP:
SGD55.90/USD24.99
Availability:
Lego Shop@Home, Retail Outlets(Worldwide)
Quote
Adventure on Tatooine…where it all began!

When he drove the old hermit Ben Kenobi into Mos Eisley spaceport, young farm boy Luke Skywalker had no idea that he would end up becoming a Jedi Knight and saving the galaxy. Recreate the moment the adventure began with this special-edition set, featuring an all-new landspeeder vehicle with a secret lightsaber compartment, a cast of droids and heroes, and a sandtrooper guard with a security droid. Are these the droids he's looking for?

• Special Edition set every serious collector must have
• Includes Luke Skywalker, Obi-Wan Kenobi, R2-D2, C-3PO and sandtrooper
• New landspeeder vehicle conceals secret lightsaber compartment
• Sandtrooper guard with security droid
• Measures over 6" (15cm) long, over 2" (5cm) wide and over 2" (5cm) tall
All thumbnails are clickable and will bring you to a hi-res image at 800x600pixels.
Packaging: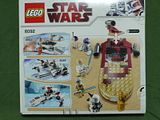 The contents:
There's 3 baggies, 2 rubber poles, and an instructional booklet.
A few shots of the booklet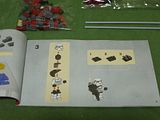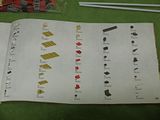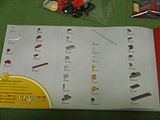 Assembled minifigs:
Continuing with the construction of the landspeeder...
Complete with extras...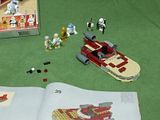 A close look at the Sandtrooper & Sentry Droid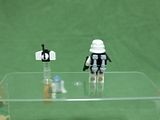 And the Rebel Alliance, we have Luke Skywalker, Obi-Wan Kenobi, C-3PO, and R2-D2.
Luke has printed legs, and TLG should have done the same for the Sandtrooper too. R2's dome is in grey instead of white, and the paintwork done on it, makes it more accurate this time round.
Here's the X-34 Landspeeder,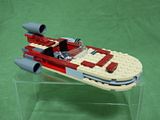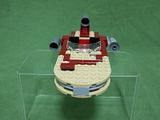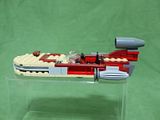 Compared to the earlier release, this newly design speeder certainly features unique detailing that's found on the actual prop.
Thoughtful this is, where TLG has included a storage compartment.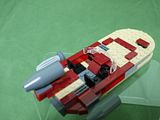 These aren't the droids that you are looking for...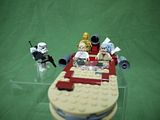 All in all, if you've missed out on the previous release, this is a worthwhile set to get. Since it does come with a trooper, and a sentry droid to boot.
Now, all TLG needs is to release a re-designed cantina with more aliens...

Thanks for reading.
Edited by KimT, 03 February 2010 - 04:58 PM.
indexed