INDEXED
6624 Delivery Van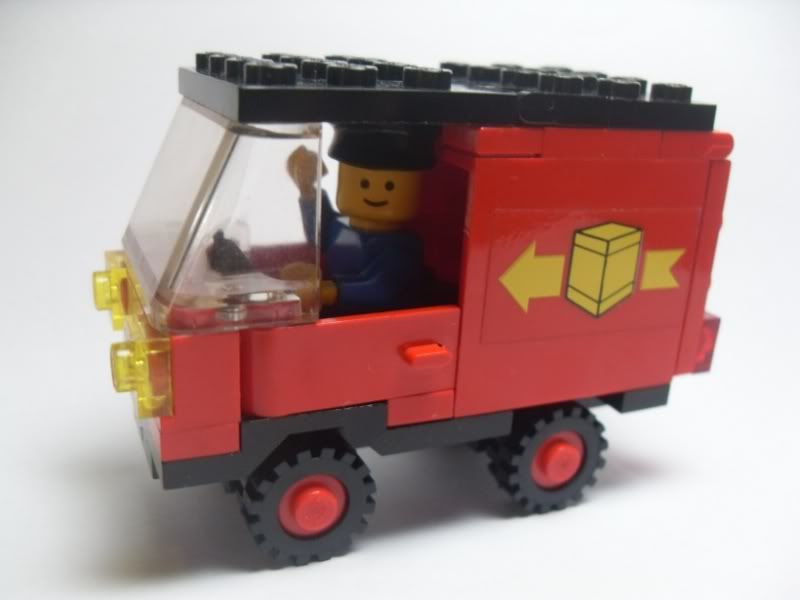 Hi everyone!
This is my first LEGO set review. I acquired this set from a huge lot of sets, catalogs and instructions from the 1980's and 1990's. Along with it were a lot of town sets, some space sets and some castle sets (even a 95% complete 6080 King's Castle). This set caught my attention because of the instructions. I was sorting out the lot's pieces and I saw the instructions. I noticed that all of its pieces were present and in very good condition. So, a review was in order, seeing that no one else has done it yet. Now, I bring to you the 6624 Delivery Van.
Name: Delivery Van
Theme: LEGO System / Town
Year: 1983
Pieces: 41 (Brickset)
Minifigs: 1
Price: N/A (if anyone's aware of the price, please let me know)
Resources:
Brickset
Peeron
Unfortunately, I wasn't able to get a box.
The Red Van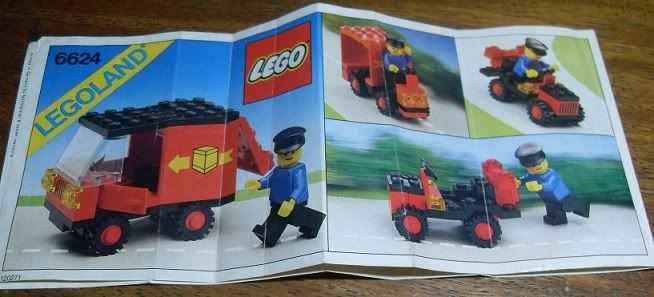 It's the cute red van! Along with Mr. Delivery. It also features 3 alternate builds. I miss those alternate builds. Some may not be really different, but it still gives children ideas about what they can make.
The Minifig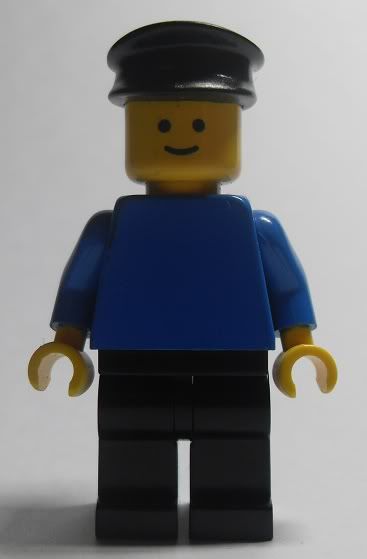 He's not very special. A plain black hat, the classic smiley

(I love those heads), a plain blue torso and black legs.
The Instruction Manual

It's a single sheet instruction manual. In the front, we have the Red Van and alternate instructions. On the back the picture with the alternate instructions and the last 2 steps.
The Pieces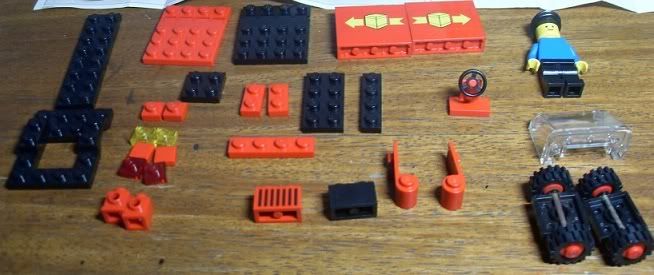 It's composed of red and black pieces. We have those classic wheels with a steel rod between them. Some plates, some trans pieces, 2 red doors and 2 of those hinged plates.
Interesting Parts

A 1x2 brick with grill markings and 2 wall panels with stickers. Peeron tells that the red brick appears in 7 other sets. But the yellow box and arrow sticker is unique.
Construction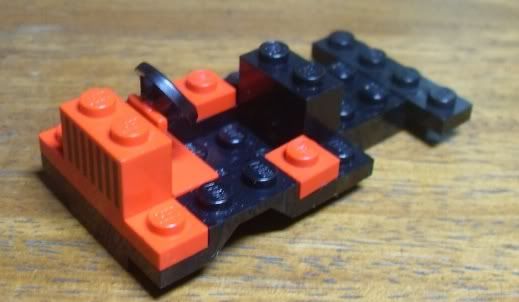 It's a short 10 build. Pictured is step 5 and the van's already taking shape. There are no piece all outs in this instruction manual. And there are no difficulties with the construction since you're only building with primarily just 2 colors.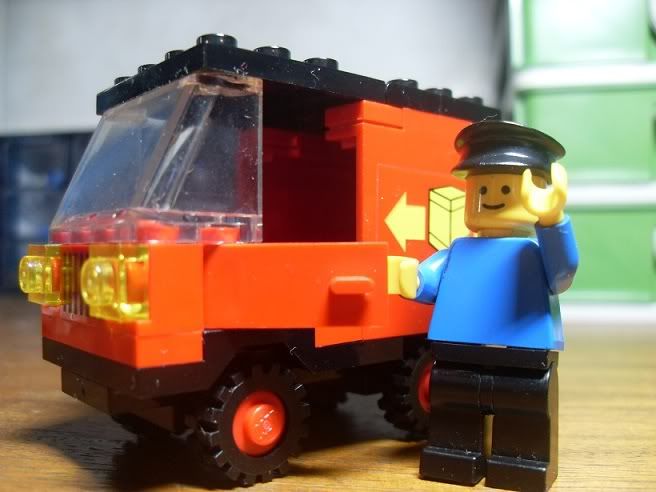 And it is done! Here is Mr. Delivery guy showing off his newly constructed van.
Play Features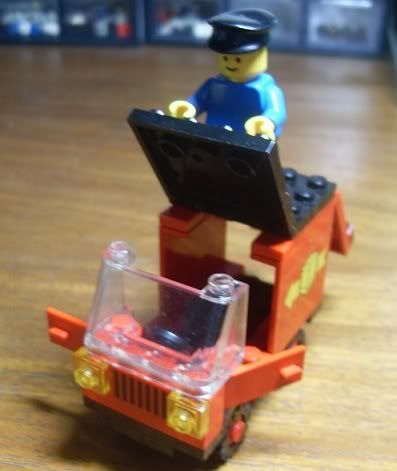 Not much there except for an opening roof, 2 opening doors (both of which, prominent in classic town vehicles) and the back storage door.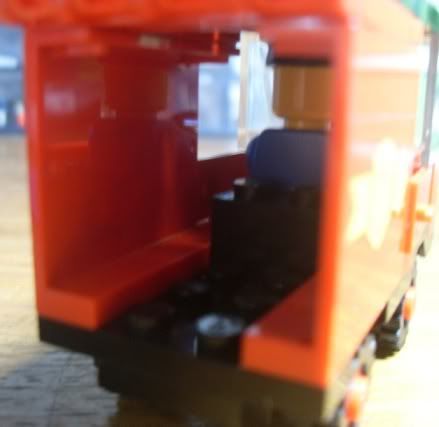 Not very roomy in the back. There are 2x3 studs on the floor there where you can attach your parcels.
And here's Mr. Delivery Guy's first parcel delivery!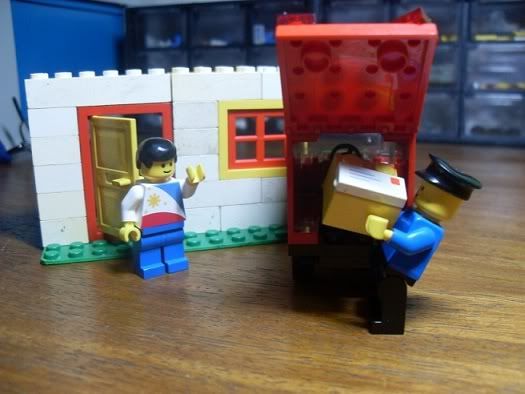 It's a tiny red van which is a real classic town vehicle. I can definitely see the charm of these little vehicles.
Summary Review
Parts: There's not much unique pieces in it. The sticker's definitely a keeper though.
Design: I love it. It very much embodies "Classic Town". Now I understand why people are so nostalgic.
Playability: Opening doors and roof. Rolling wheels. Enough to keep a little child distracted or a grown man "VROOOMING"!

I'd give it a 4/5.
Comments and criticisms are welcome.
Thank you for viewing.

Edited by TheBrickster, 01 February 2010 - 06:20 AM.