A early build from the Corellian Engineering Corporation. Long before the standard class Corvette's where produced this Corvette is owned and run by Col Brik and his Galactic Private Transport Firm. Based in the Outer Rim this ship, the "Gun Runner" as it is called has been rumored to not only transport goods and services throughout the Galaxy but also Jedi and and Clones. This service, which is only a rumor, is used when the Jedi don't want to take normal Republic Transport. Special Missions, Diplomatic Duty or anything else the Council needs to keep quite.
A crew of eight can run the Ship with transport for up to 28. It has the ability to reach light speed and can be configured to carry goods such as weapons, repair equipment, Clone troops, or food stuffs.
It's offensive capabilities are 5 Light Lasers Cannons and 1 Quad Laser Cannon. Standard defensive measures with deflector shields front and rear and Light Speed capability. Along the top of the craft, near the front is a added feature that didn't come from the factory. A small pod controls the two deployable recon droids who can scout far ahead to assure the Ships path will hold no surprises. It's engines, six total, push the ship well beyond most light duty transports normal speeds. Making it one of the oldest, but fastest in the Galaxy.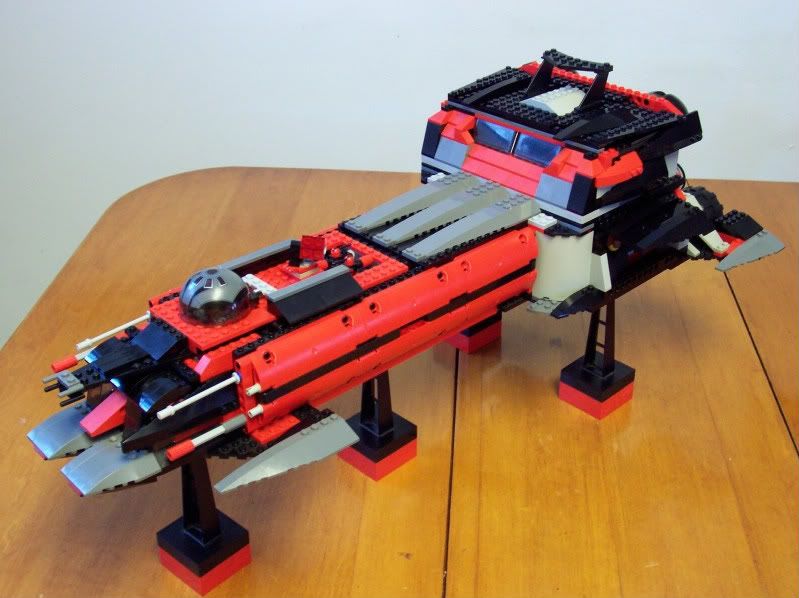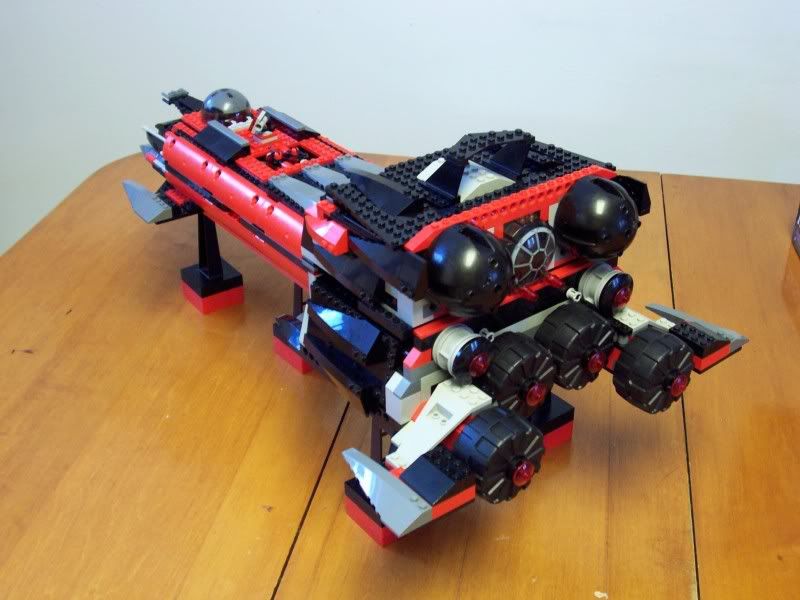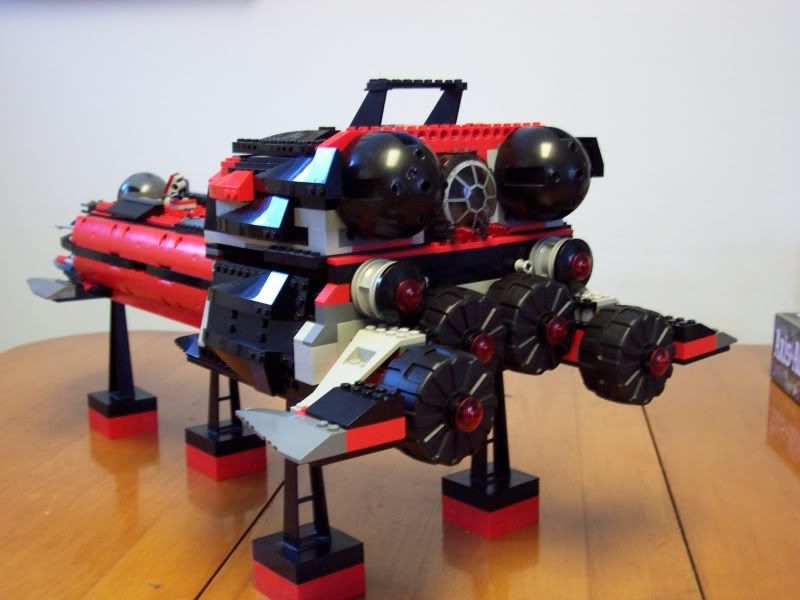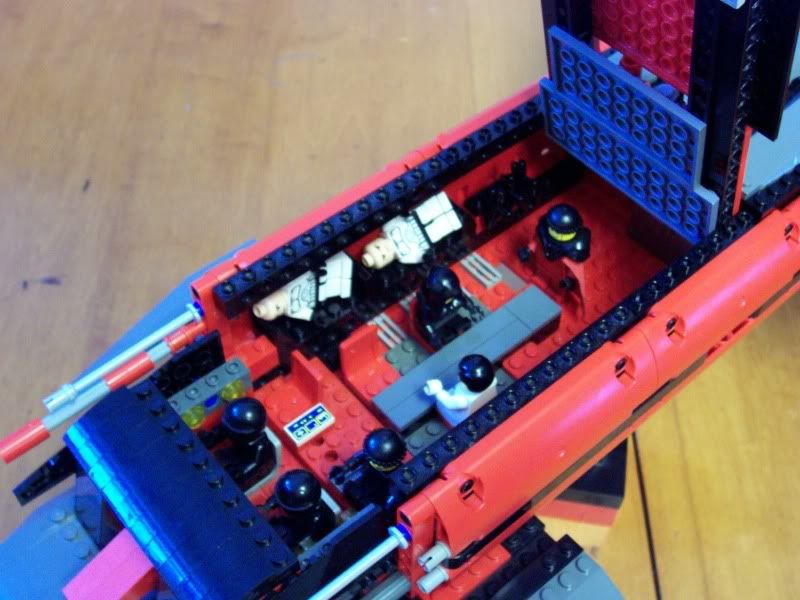 Thanks for looking, all comments and opinions are appreciated