I ran out of pieces for the main building halfway through, so I'm not entirely happy with bits of it. I may have to make a bricklink order or two to spruce it up a bit. Anyway, here we are...
A couple grabs heads over to the fish stall for some, well, fish.
A store owner advertises some of his goods. Apparently, swords and rugs go hand in hand.
Two older town members have a game of chess as a Moorish soldier and Spanish merchant pass by. Behind them, a familiar-looking trader sells off some goods. No witch hats or broomsticks this time...
A fresh batch of goods arrives in the city...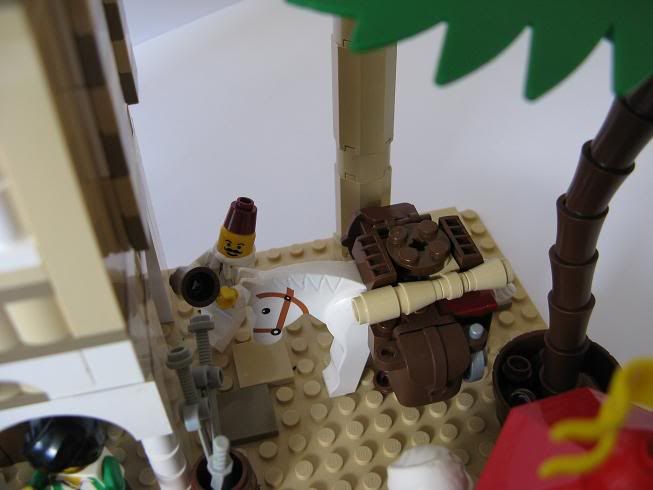 ... Which is already being unpacked...
Above, a wealthy man enjoys his life of luxury.
A minaret from a nearby mosque proudly stands above the bustling marketplace.
A Moroccan bird surveys the scene from atop a building.
Enjoy! Feedback is much appreciated.