8088 ARC-170 Starfighter
Set Number:
8088
Set Name:
ARC-170 Starfighter
Sub-theme:
Clone Wars Animated Series
Year of Release:
2010 (Dec 17th 2009)
Pieces:
381
Minifigs:
4 (Kit Fisto, Captain Jag, Clone Pilot & R4-P44)
Components:
ARC-170 Starfighter & 4 Minifigs
Bricklink
Today I returned to the toy store I visited yesterday (Fætter BR) and they found a bunch of freshly released Star Wars sets for me.
I chose to start with this one and hopefully I'll have time to do the
Freeco Bike
later tonight when my daughter sleeps

And eventhough this set has minifigs with more 'regular' eye prints, it's still listed as Clone Wars - sorry to all those who've hoped for something different.
And Kit has sand-green hands

Box:
Instructions and 'Dreaded Sticker Sheet':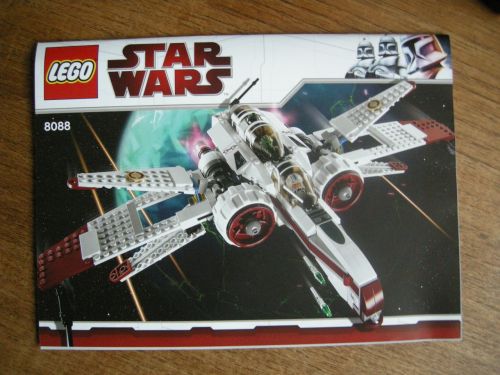 Neat and easy to follow, especially since everything is sorted in 3 numbered bags.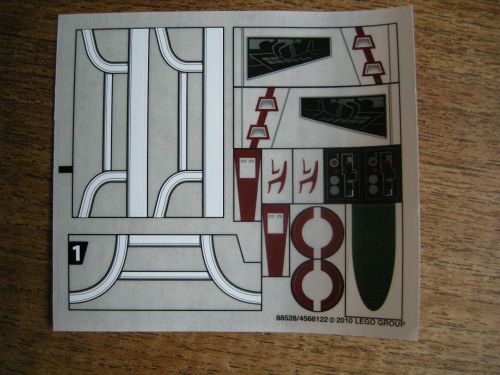 Nope, I didn't add those to the set.
Bag One: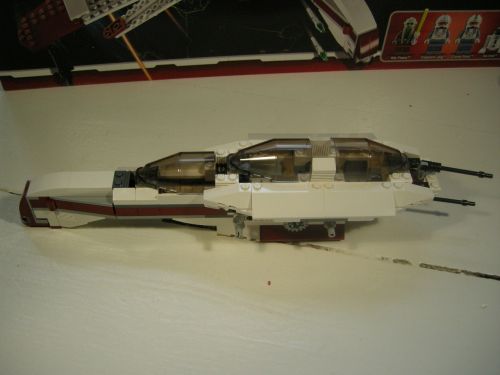 Ship's body.
14 minutes.
Bag Two:
Engines ready.
8 Minutes.
Ship's body with engines attached.
Bag Three:
Wings ready for attachment.
6 Minutes.
Complete set:
Wings in - Front view
Wings in - top view
Wings out - front view.
Wings out - front side shot.
Wings out rear shot.
Wings out side shot.
Bottom view.
Minifigs:
The whole 'family' in front of the ARC-170.
Captain Jag and Clone Pilot.
I'd rather have had two ordinary pilots, but you can't satisfy every customer

Kit Fisto and R4-P44

New helmet design:
I like this new open-face helmet and I must say that TLG did a good job here, unlike the AT-AT Driver helmet which is now open in the back

(Note to self - use white minifig heads for the AT-AT Drivers)
New Pilot Head
What's not to like?
Especially the fact that it isn't 'animated' does it all for me

TLG.
New parts:
This light grey technic part looks new to me.
1x2 Cheese slope

Conclusion:
A great set, though the wings are a little weak in their design.
New figs, new great parts and some useful dark-red bricks.
Great set - great design.