Hi Guys
I have been pondering for a while wether to post my lego city or not but tonight I have decided to so here is the first group of pictures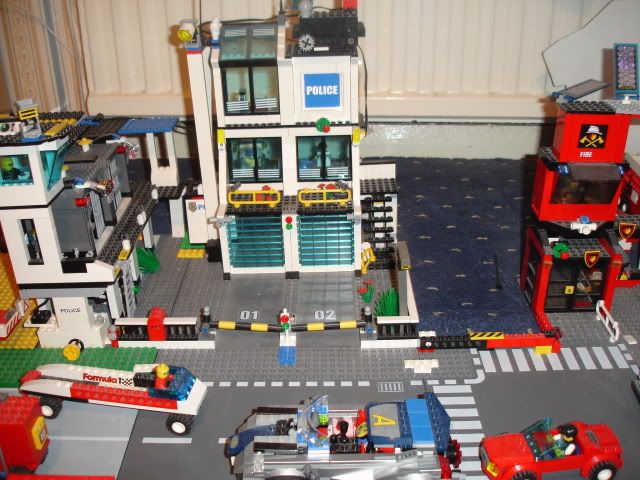 here is the police station complete with working lift and helipad
next is the park complete with fountian and christmas tree. also in the park we have a guy selling hot dogs (in the summer he sells ice cream)
As you can also see we have a couple of benches and a group of carolers. Hiding on the fountian is a small frog (he enjoys the resedents talking to him)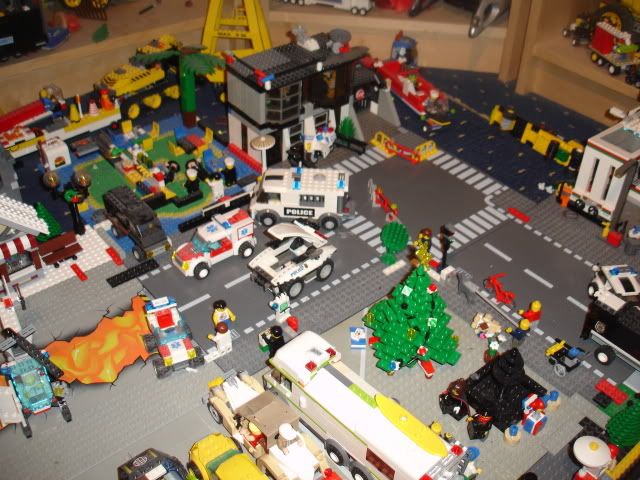 Here we have another view of the park, we also have a small car park. at the back in the office building is the TV station (looking for a name for the tv station). we also have cafe bond where there has been an incident which the police are now dealing with. (later this month I will post pics without the police). Behind the tv station is the current storage site for the construction vehicles currently operated by connery construction.
Now we have the toy shop and the councis storage yard. As you can see the gritter and the bus are in the yard. next to the councils yard is a building that is currently being unused (the bank of lego is thinking about letting the building as are harrods) (please help me decide)
Next up is the cruise dock and the start of the cargo dock and at the top of the pic is the home of Presedent Pepper which is currently under construction.
later on I will add more pics of the city including the vehicle repair center as well as the airport, the research center and the
fire station. you will also see the rental shop and the hospital as well as the