Hey! I've been involved with music for a majority of my life. In middle school, I started learning to play the clarinet in the school band as well as the steel drums as an extra-curricular sort of thing. By junior high, I'd moved from the clarinet to the alto and then tenor saxophone, switching to the jazz band. In high school, I switched to the guitar and haven't gone back since. I do wish I hadn't forgotten all that jazz theory I used to know, though.
I play around with a few genres, but most of my original music comes out as a kind of folksy-indie sound. I have an affinity for surf, rock, and blues, though. My most recent band was a grunge/hard rock band called Screaming Life. Here are a couple photos from a show at Studio 7 in Seattle: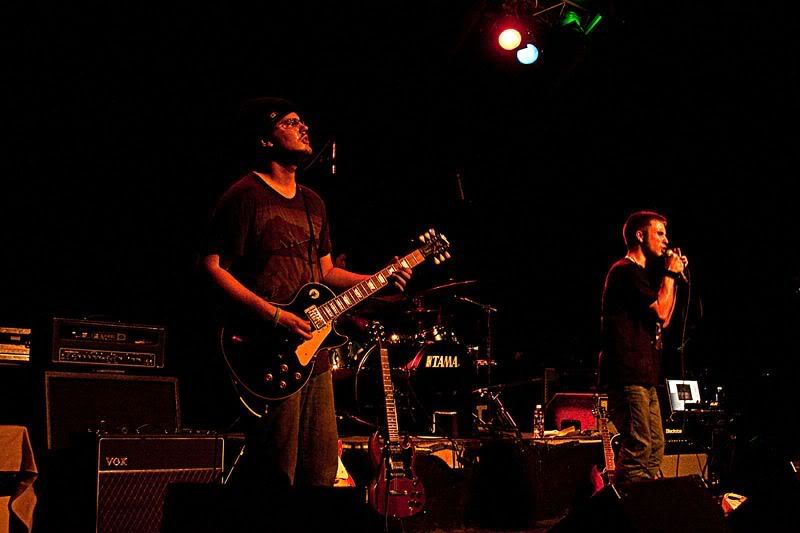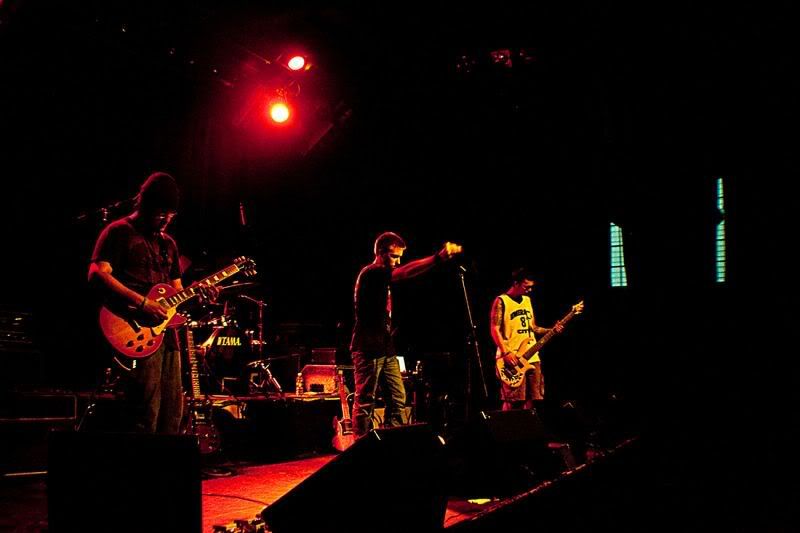 And here are my main stage guitars:
Gibson Chambered 58 Reissue Les Paul
1969 Gibson SG Special
1961 Gibson Les Paul Junior
So, tell me about yourself! What do you play, how long have you been doing it?