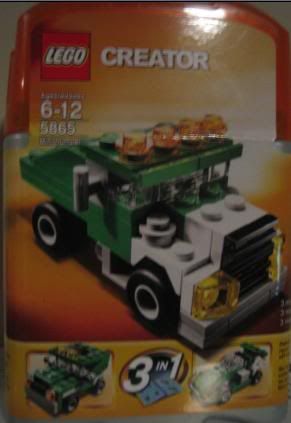 5865: Mini Dumper
Year: 2010
Theme: Creator
Pieces: 60
Price: $5.49 USD
New little set from LEGO.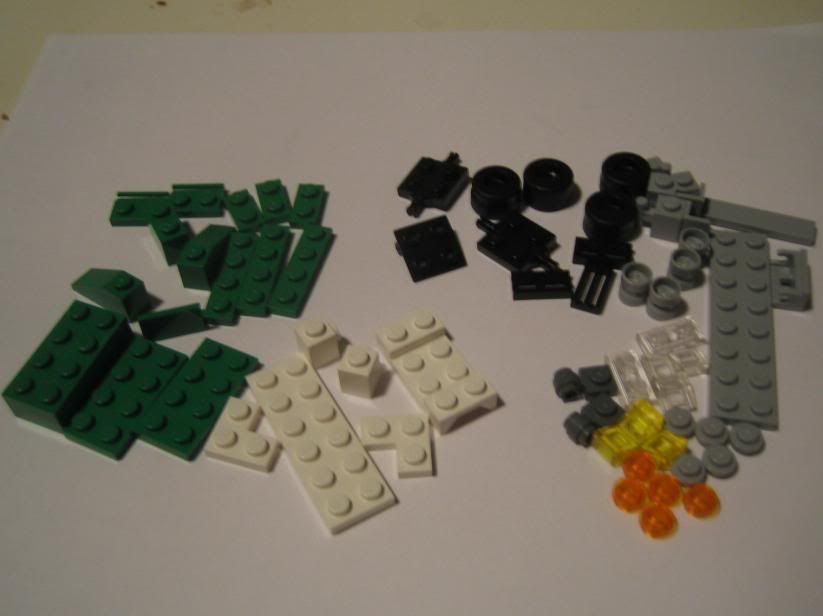 All the parts, the greens mesmerized me so I bought it
Pieces of interest: New 1x1 SNOT bricks (I am on a crusade getting many of those) and green roof things. I often see them in grey or dark grey, not so much in green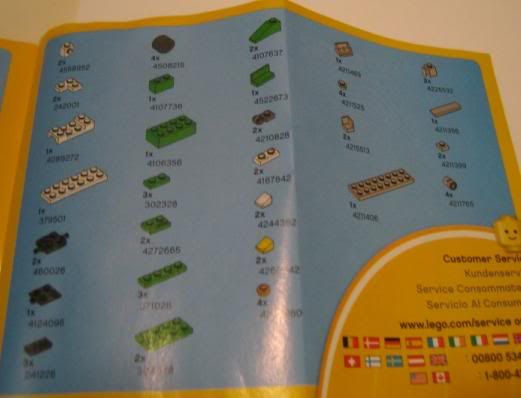 Parts list
I start with the weakest model: race car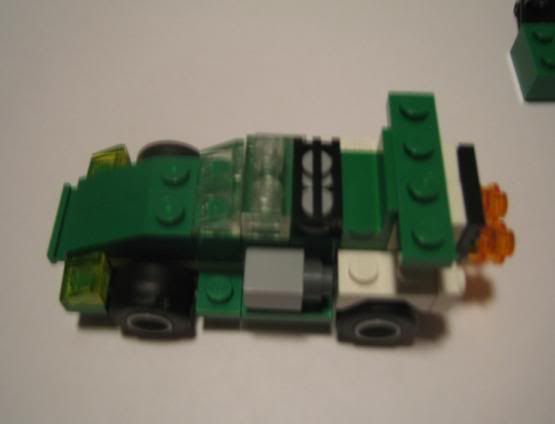 parts left over.
It's a weak model since it doesn't resemble any real car. Open wheels with windshield? And is that fire jetting out its back? meh
Off Roader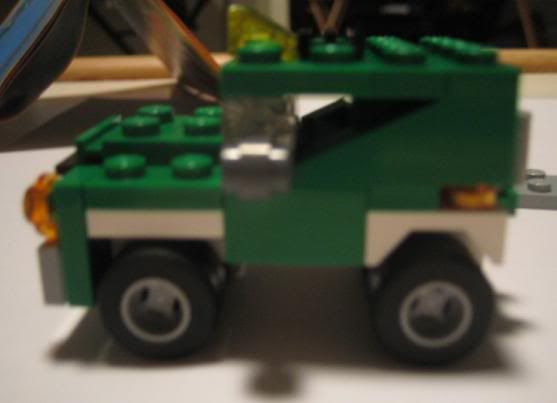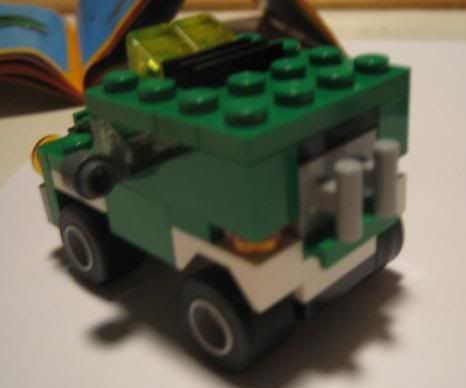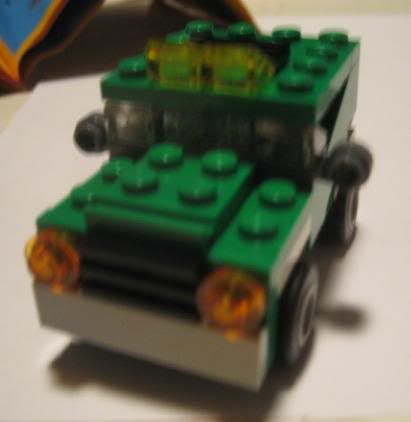 parts left over.
This one is a better. Kinda short/stubby, but it looks and feels like a jeep.
And now, the main model: The Mini Dumper!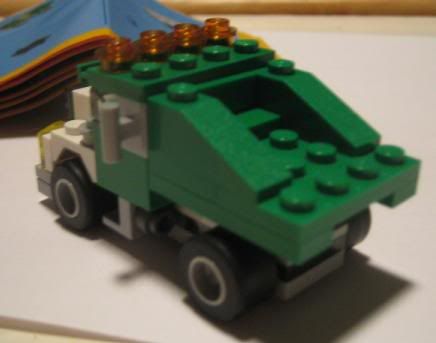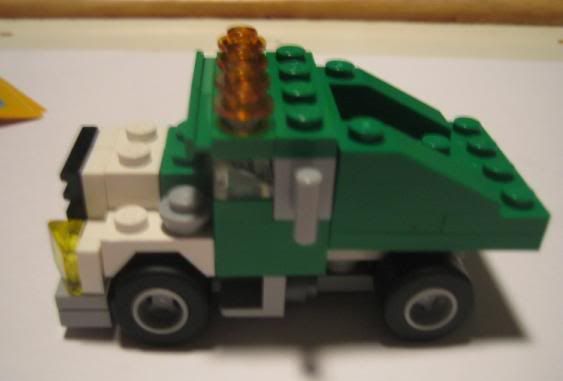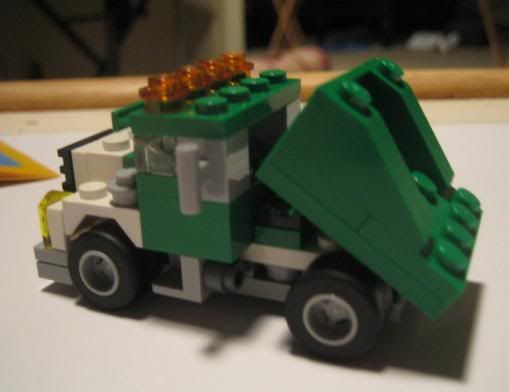 Parts left over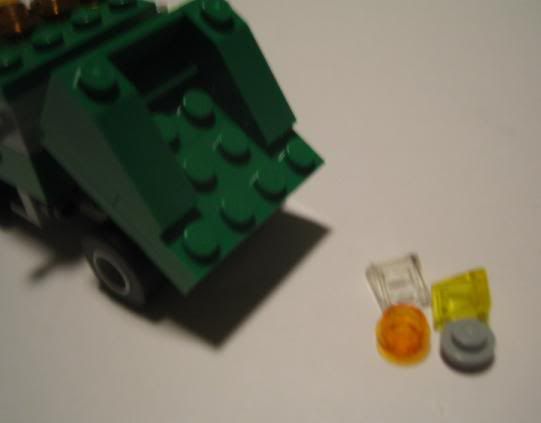 It feels so big! The dumper really looks like the real thing, and it's impressive considering that the scale of this id about half of what a CITY version might theoretically be like. Hm, I think I'd like to see this in LEGO CITY scale, and one that uses bricks for the dumper instead of a couple of big premade pieces.
Sorry for the rather sucky camera and lighting, but this was a quick review, hopefully we can put some info out here on the interwebs, as this one has been rather obscure.
Edited by wooootles, 21 November 2009 - 08:35 PM.
Indexed