Hello Eurobricks!
I've just gotten into a recent shopping spree of LEGO the past month. I've been dormant for the past 10 years (pretty much stopped wanting them since I was 12), although I kept up with LEGO releases. I'd say the Lego Town designs during the late 90s-early 00's turned me off so I refrained from getting them. Things have turned for the better the past few years, and I am digging the 6-wide truck designs, but still never bought anything. Then Cafe Corner and the other modulars came out, and I really loved the design, and still never gave in, since it's too expensive.
However, last month or so they dropped Green Grocer for 120 USD AND Free shipping, I snatched it. Needless to say it was a wallet epidemic as I quickly bought a slew of LEGO CITY sets just to have a supporting cast for the Grocer. My old roadplates with 8 studs on each side were simply no match for the size of these huge trucks. Even my old airport building from the 90s look rather small compared to my City Corner Pizza place, and its 4-wide plane looks awkward next to my 6-wide bus. Still, I like the size increase, although I probably won't use my old LEGO sets as they were to put right next to my Green Grocer.
Here's what I got, so far (The yellow truck was bought in 07 and it was just an impulse buy for me and never really sparked my interest in LEGO, it's scale is off next to my true 6-wide trucks.
Pizza building's scale still way off next to the Grocer
cop car and a backup
an old bin of bricks I'm using to mod my current sets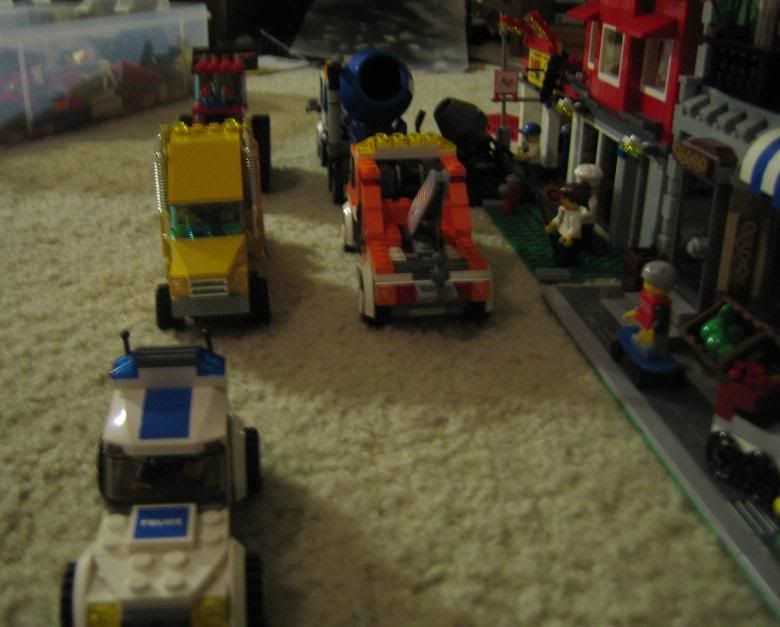 Tow truck modded with yellow lights; City Corner building gained a few bricks in height. I plan to make it Green-Grocer style in size in the future, and will have closed back. I put Mr. BBQ stand guy's equipment there as well.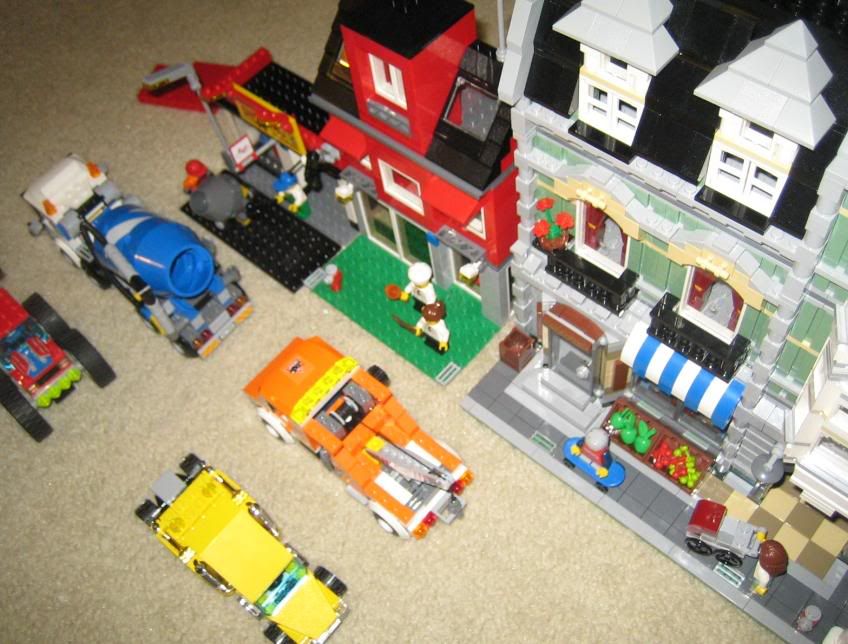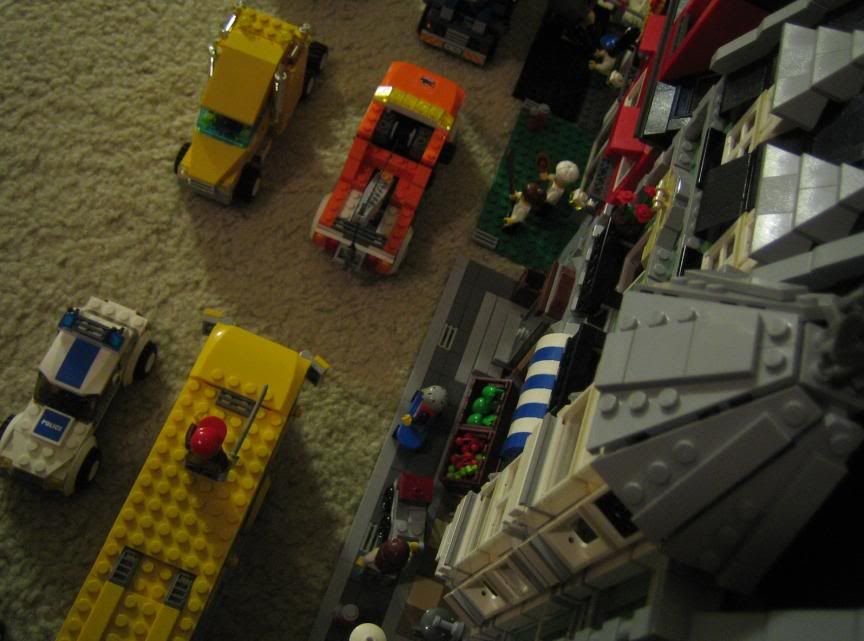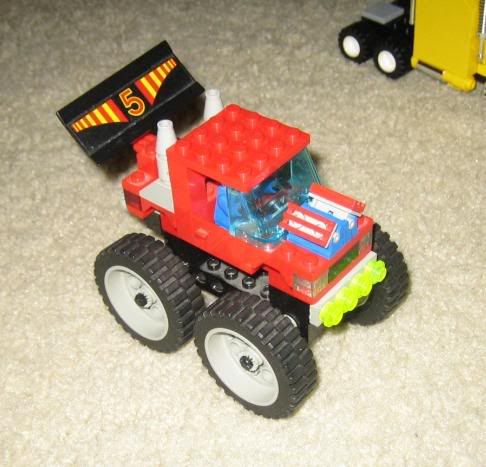 ...And an old MOC, please pardon the dust.

The body of the car is from the Octan Gas Station in the 90s, the spoiler in the back is from some race truck in the 90s, UFO clear pieces, and the wheels and TECHNIC pieces are from an old semi Model Team.
As you can see, no (new) roadplates yet, I do have the Garbage Truck, as well as a minifig collection set, a police copter and a free tractor I picked up today (not included)...and they won't be the last.
Thanks for looking!