INDEXED
6699 - Cycle Fix-It Shop
Released:
1987
Pieces:
63
Minifigs:
2
While building the new City Corner set i was inspired to pull out this classic set from my collection. A quick review and comparison to the 2009 version follows.
Front of the box, just love these Legoland boxes.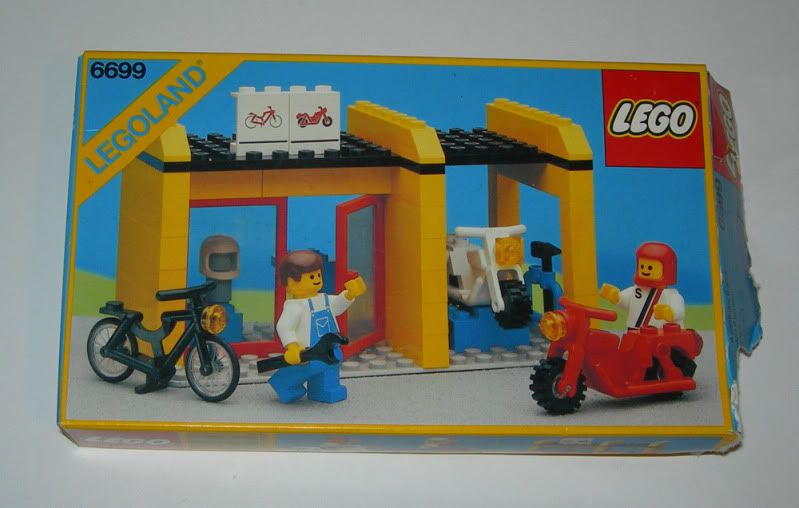 Rear of the box with the alternate models. It's a shame the old boxes meant you had to destroy the side flap to open them.
Pieces of note: Two printed signs and three different coloured bikes! I do like the way older bikes stand up easier and feel well scaled in comparison to more modern bikes.
The minifigs, two staples of the era, wish they would use the classic smiley a bit more in today's sets.
Instructions are the normal double sided fold out variety.
As with most of this style of set the build is simple, using mainly basic bricks with plate roofs and two large elements for the door and window.
A couple of minutes later we have the completed set ready to liven up your streets.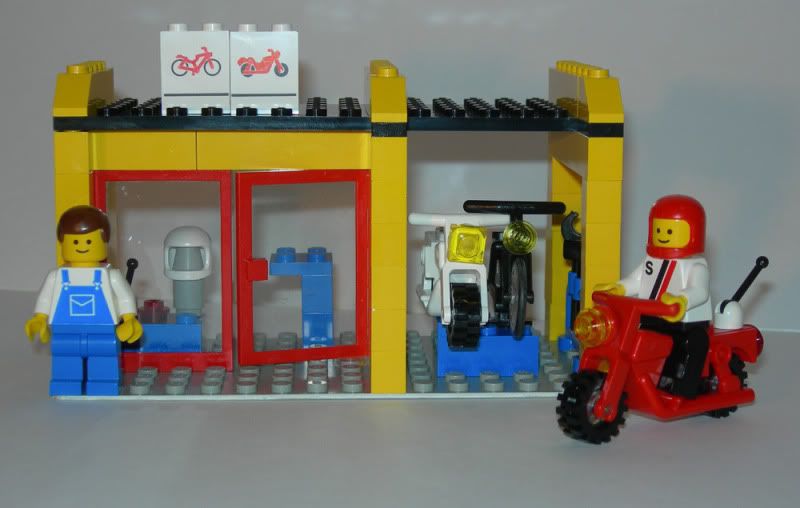 The back of the model has the usual open back style of the time - great for playability. Inside the shop we have a table with helmet and some spares on display. Next a little counter, somewhat lacking perhaps a till or phone could have been used. To the left we have the rear of the workshop complete with bike stand and tools.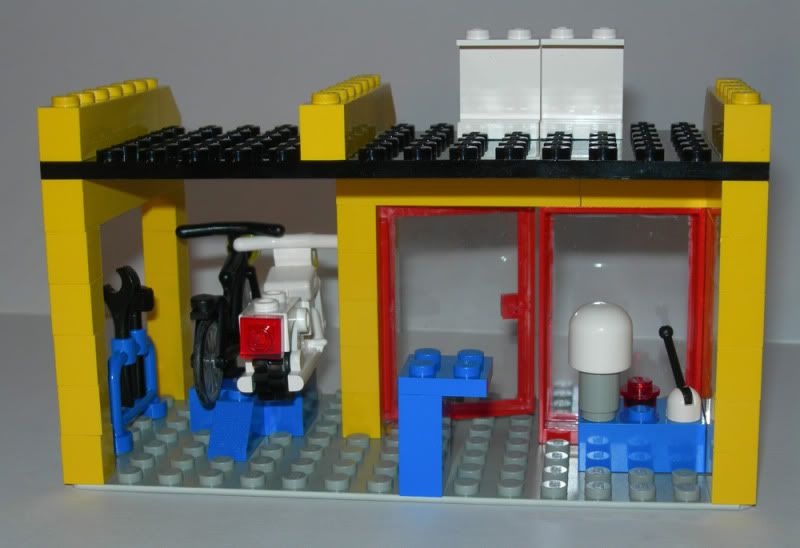 Here we have the 2009 equivalent from City Corner, skateboards replace motorbikes. Notice the bolder/brasher signage and the CCTV camera (signs of the times we live in). Also in 6699 we have a door and dividing wall to emphasise the split between shop and workshop.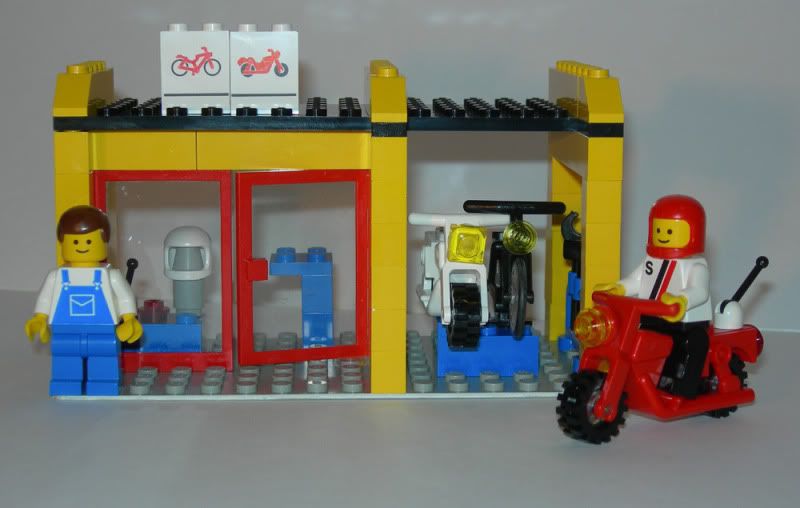 And finally the two together. Both sit on 16x6 baseplates and my opinion stand up pretty well together, showing 6699 is a welcome addition to any town or city, classic or modern.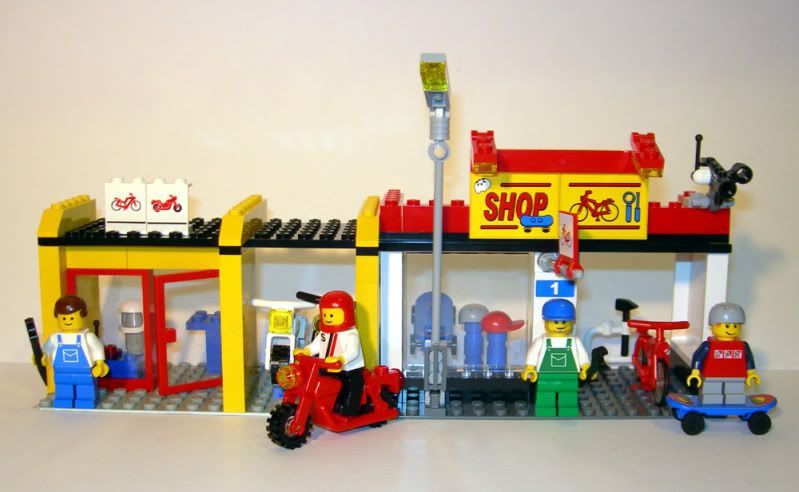 In conclusion, you get a nice looking building, three great bikes and two figures. To me it sums up the sets of this era - small yet simple build that seems to contain so much and has an almost timeless feel to it.
Edited by TheBrickster, 07 October 2009 - 02:09 PM.