I got the BBQ stand [well, two of them] a few weeks ago and I decided that it was a little flawed -
who puts ketchup and mustard on their chicken
- . Not a problem though if you know how to fix it!
This first major change is the topping change. People don't put ketchup and mustard on their chicken! But people do put
salt
and
pepper
on their chicken!
I also change the grill pieces to reflective (literally) shiny gray pieces...
You may or may have not noticed the third change: a light-bley inverted plate (
this piece
) that allows you to [yes!] stick the stand on a base plate...
The fourth change is near the 1x1 light clip holder that holds the umbrella in place. I introduced some light bley 1x1 tiles near the clip to even out and add to the overall look of the stand.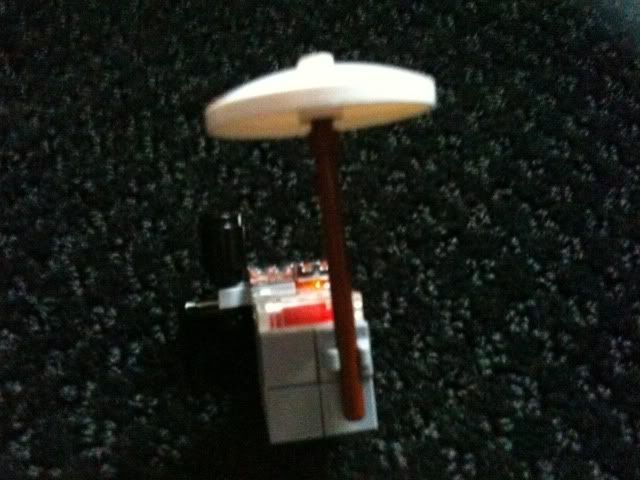 And finally, I added a second drink to the cooler.