As I mentioned when I first joined the forums, I would be doing mocs so here they are. I redid Pacman Studios' MT-RV and added my own things to it. Both tanks have armor improvements with side skirts in the back and sides to prevent missiles from penetrating. Any comments or suggestions? I am doing some attachments for next time. Sorry if the image quality is bad, but i used my iphone to take the pictures.

MT-RV Command
The MT-RV command was built to answer to the CIS Hailfire Droid. Although open canopy, the MT-RV command features 6 missiles that can be fired in full salvo. It has space for six troops including a Commander and a Gunner. The other troops are support for the tank itself. Although the MT-RV© was meant to be a behind the lines tank, it can easily fulfill a support role.
Back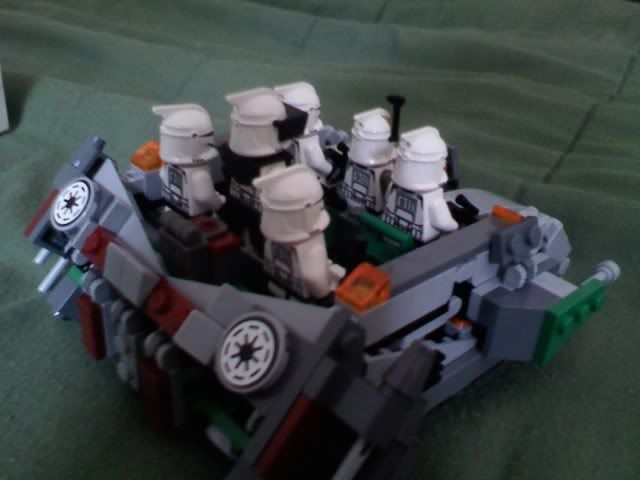 The MT-RV Support was built to duh support troops on the front lines. It carries a total of 5 troops (3 Troopers and 2 Gunners). The chain gun on the right side can fire on both droids and light vehicles. Armament is standard from the original MT-RV, 2 Cannons on the front and 6 missiles in all. What sets this aside from the original is that the side skirts for the back double as a troop deployment ramp for deployment right where the battle is.
Chain Gun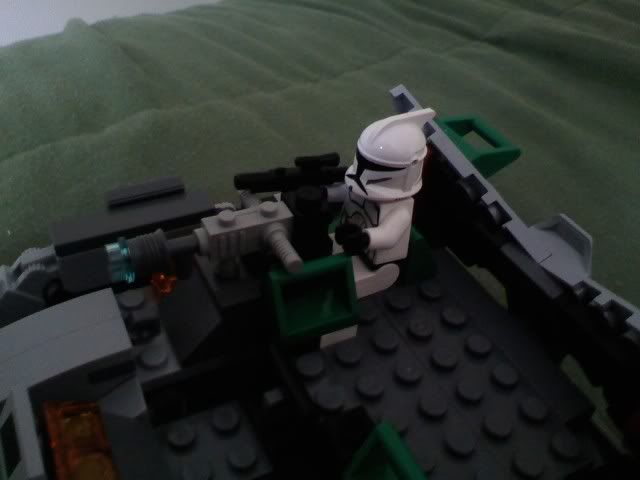 Without troops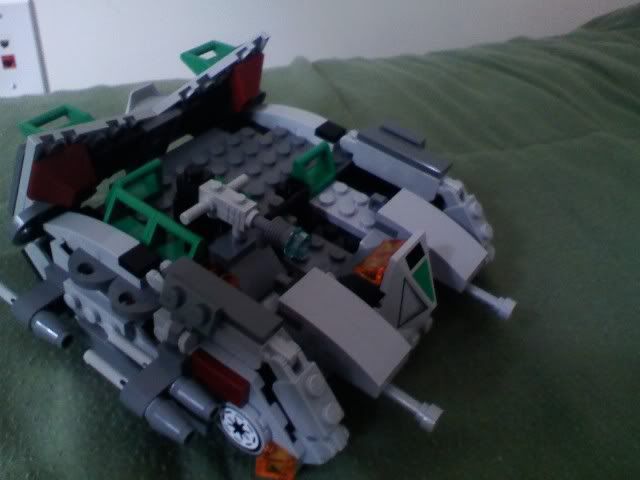 Back with Troop Deployment Ramp up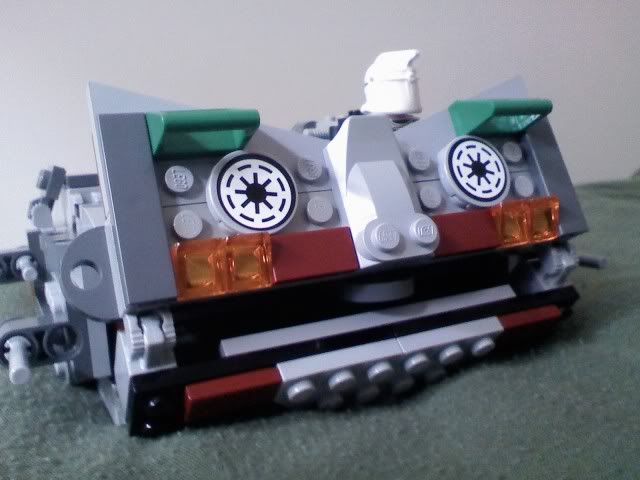 Side by Side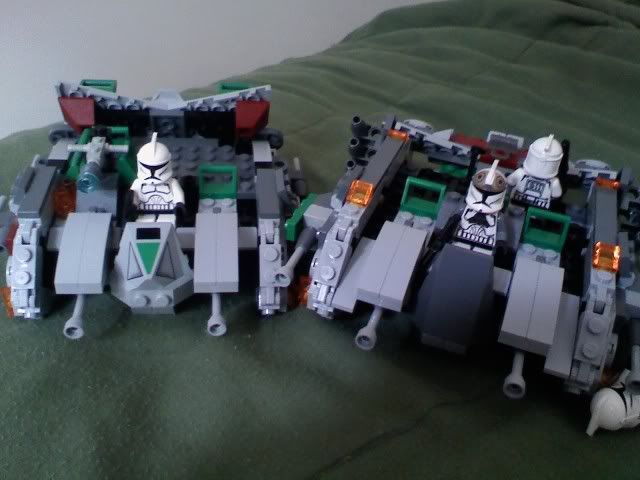 Why is the tank tilting?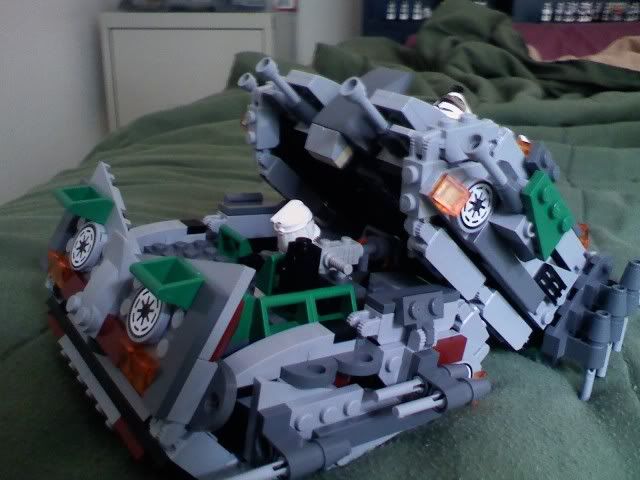 Edited by KimT, 28 September 2009 - 07:28 PM.