Here's an idea for anyone who wants to try it - a rebuilt of the emerald night into an atlantic!
I've included a basic diagram for the conversion procedure, and I've also shown where the power functions components go. However, to obtain a 'British' tender, the battery is where the firebox is and the medium motor in the tender, along with the IR reciever. This is done to redice the tender height to something more 'european'.
The loco would look similar to a "Jersey Lily":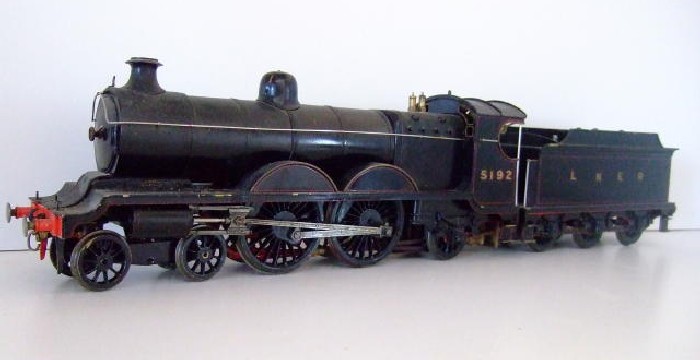 Atlantics were build to haul light express trains fast over distances; they were later demoted to mix traffic duties, such as those held by 4-4-0s and 4-6-0s. Americans seemed to pass Atlantics by, largely becuase their role was filled by other engine types such as the 4-6-0.
The tender drive system is basically shown; in theory, an all-wheel tender drive would be ideal, and such a drive would be consturcted with gears linking all the tender wheels. Weight bricks could be used to increase adhesion in the tender.
The boiler is intended to be a 'cheese slope' type, as seen
here