Me and my dad went to portsmouth, about 2 weeks ago. And then the next day we went to Chatham Dockyards, where the HMS Victory was originally built. And since everyone is making a visit thread, I thought I'd have a go!

Anywho, We visited the HMS Victory, HMS Warrior, HMS Gannet. First off, I have to say. British Weather wasn't very merciful on the day, so its very cloudy. The extremely big shame of the day was they were repairing the Stern so I couldn't see it. Anywho: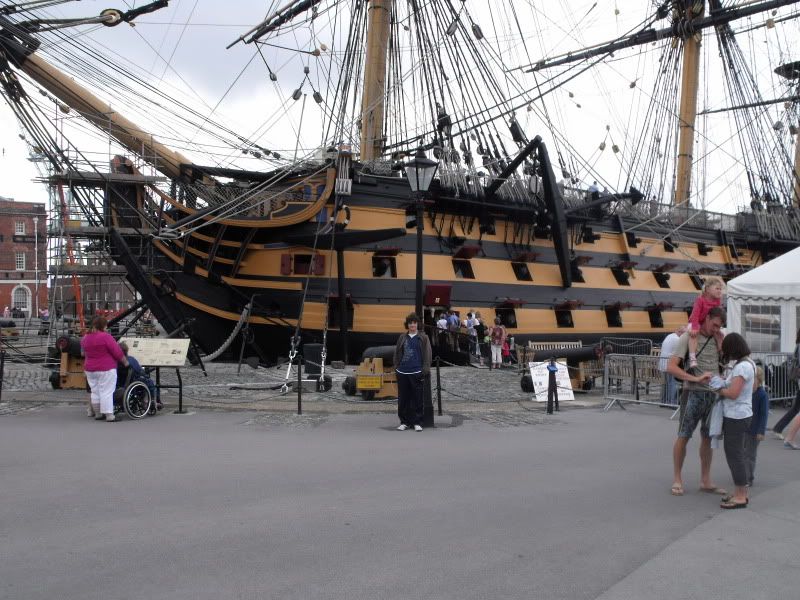 There she is! What a beauty! Im under the Lamp Post, With the big hair, It was windy.
I can't show any more pictures. It was under construction and such. Also it was very dark inside. We couldn't go on the Marines walk, we couldn't go on the Poop Deck, We couldn't see the stern, we couldn't see the figurehead. It was a bad day to go to the Victory. But heres some images of the other ships.
The HMS Warrior, She was the largest, fastest, most heavily-armed and most heavily-armoured warship the world had ever seen.
View from the Gangway.
Me by the Gigantic Swivel gun.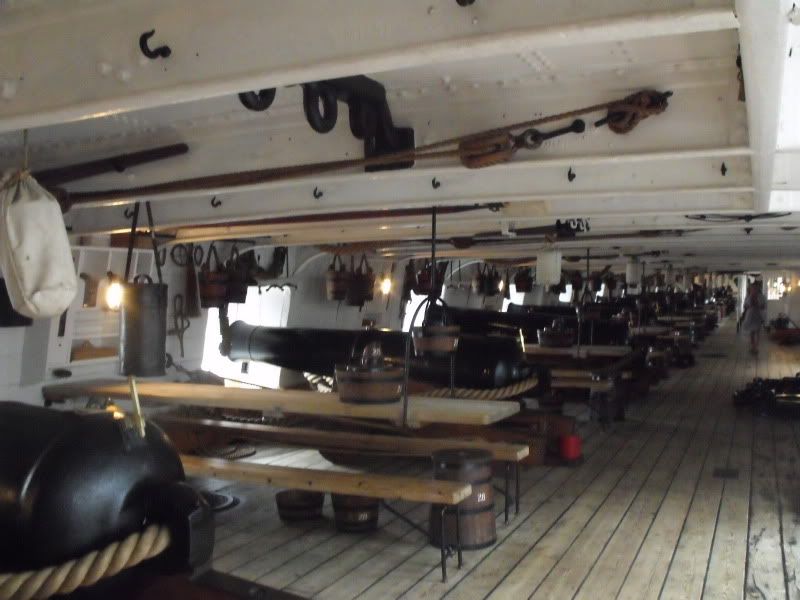 The amazing armament of the ship!
The hundreds and hundreds of Muskets that were on the ship.
The Ammo Room. Amazing.
The quite plain but luxurious Great Cabin.
We then went to Chatham the day after:
My dad standing next to the enormous swivel gun.
The Giant HMS Victory Model!
Chatham wasn't really a main Dockyard anymore. Most ships that were built there such as the Victory, Formidable (sound familiar?),
Unicorn
(Its real). But once we left Chatham, we saw a entrance to a Fort along the road. Im glad we did, It was the most amazing Fort ever! It was
Fort Amherst
, Europe's Largest Surviving Napoleonic Fortress. It was a shame that we couldn't take pictures cause my Digital Camera (I used for MOC's) broke, so we had to use my phone camera.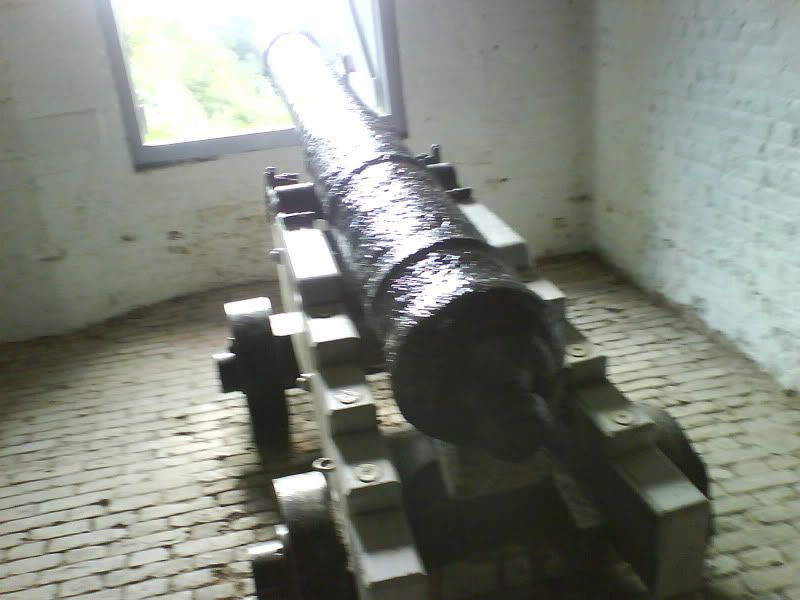 Gun in the main hall.
The top of the Gigantic Fort, That is our very friendly tour guide, Ben to the right. His phone rang about 3 times whislt in the fort and eventually he said "Im very sorry, Can I please take this? My Girlfriends gonna kill me".

I am definitely going back to the Fort and I will visit the HMS Victory on sunny, working day, so most people will be at work rather than visiting the ship.