Season 1
Episode 14
The Battle of Nekt: Death
Catch-up:
Versilles
,
Boom
and
Lofsurra
, along with three clones named
Cell
,
Sir
, and
unknown clone #12
, are trying to escape the planet
Nekt
, on which they are stranded.
Gruff
is sending them a rescue team, whle the
Dark Jedi
still lurks around somewhere.
Many thanks to Alpha for the sabers, which I promtly ruined by adding light to the scene. I now know that lighting effects should be added before light sabers... oh well.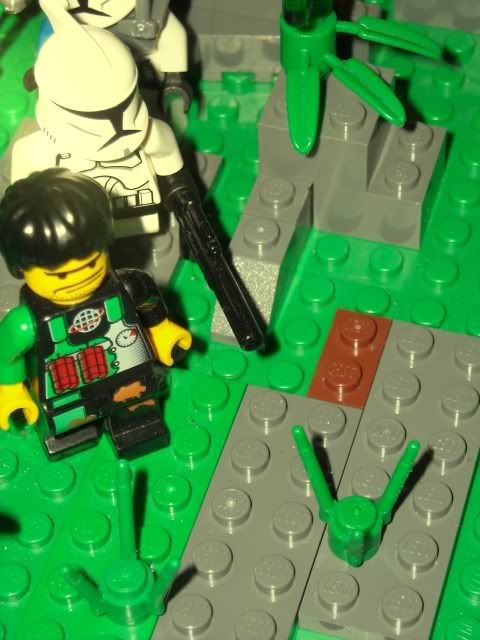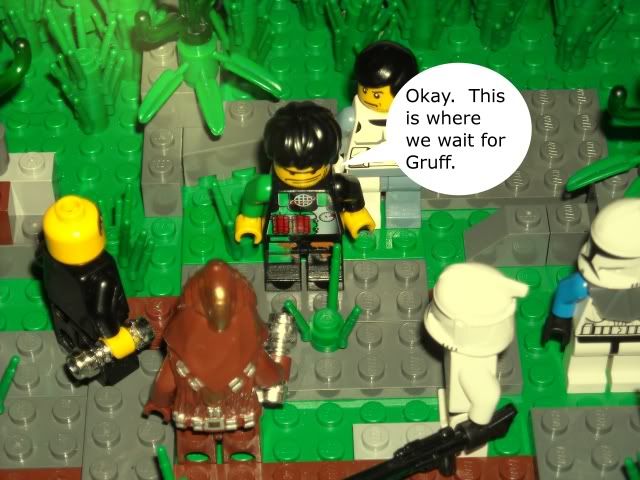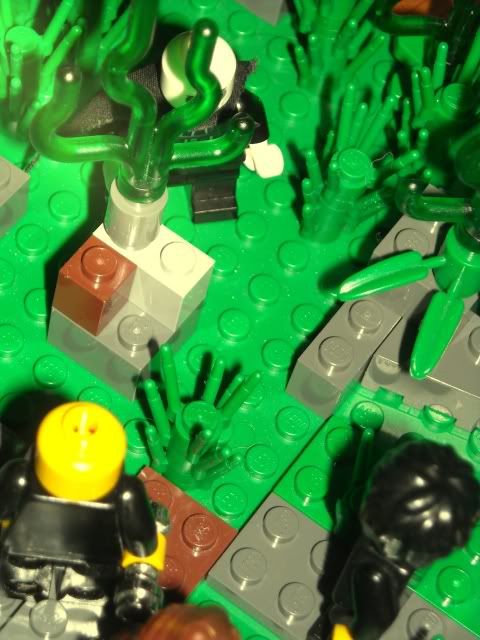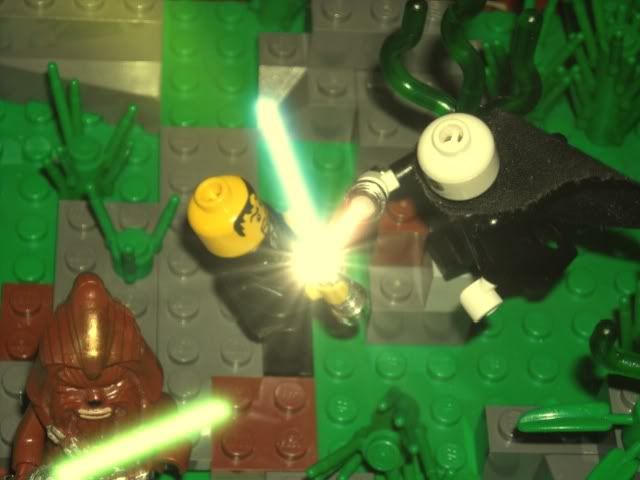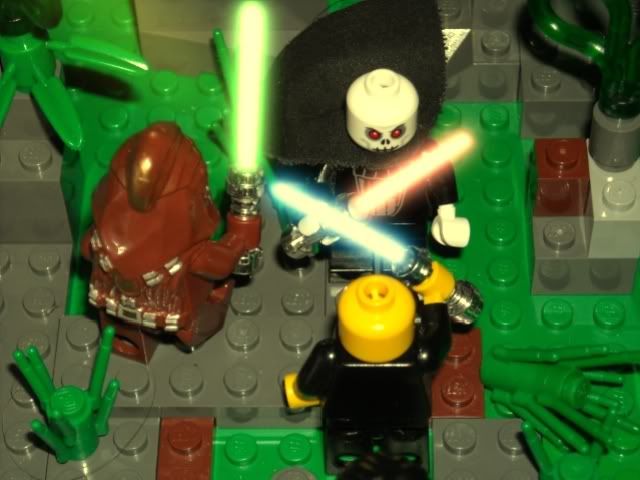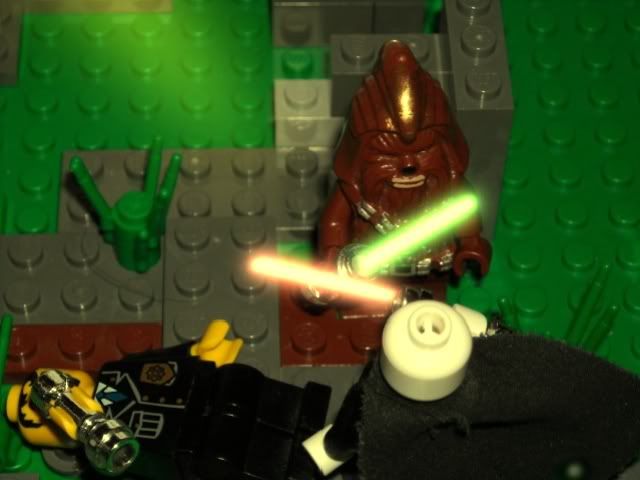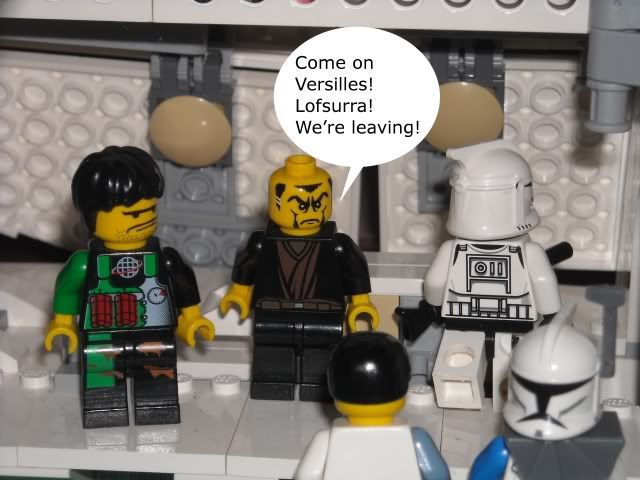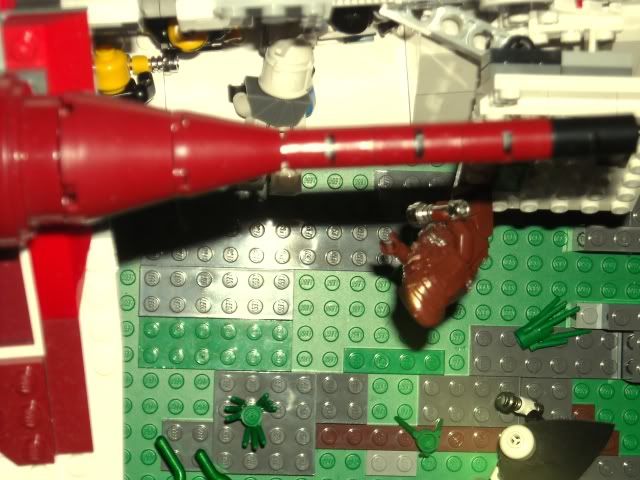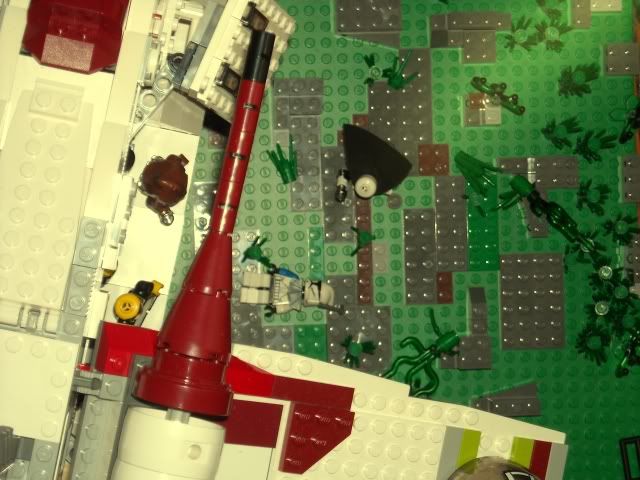 (This is the only part I feel needs some clarification, Sir, the blue armed clone, fell from the gunship, probaly pulled down by the Dark Jedi using the force)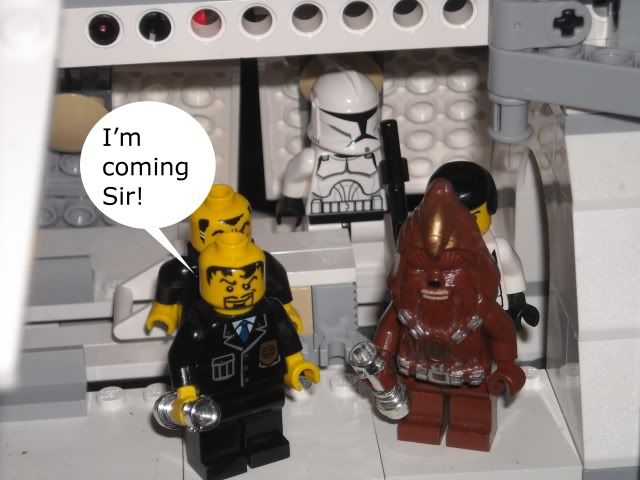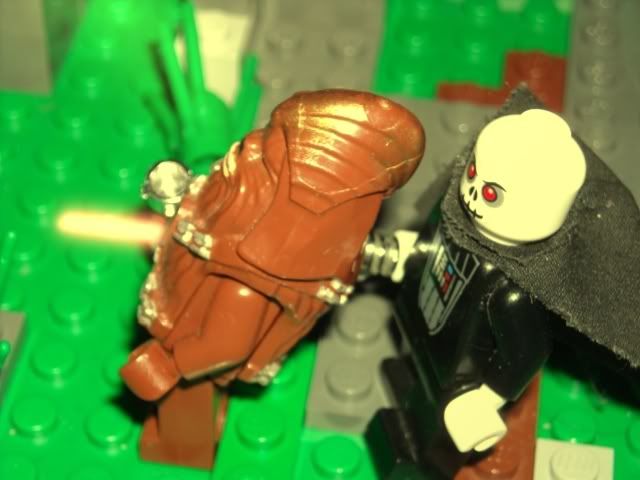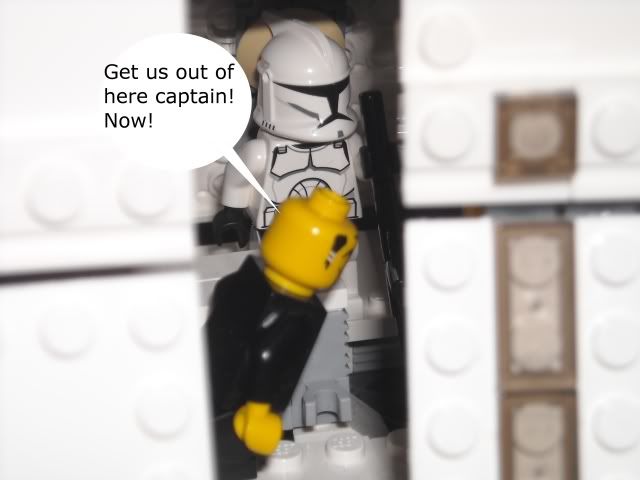 I hope that Lofsurra's death at least minorly made you sad. I know you didn't really get a chance to know him, but you will have well known character's dying at some point. His is the first death of many!

And, since it's the end of a story arc, here's the questions!
1. What was your favorite episode in this story arc (episodes 10-14).
2. Could you name the main character's of this arc?
3. Would you be able to do a very basic recap of this story arc? Could you try to?
4. What do you want to see more of from now on?
-Zeph