You may remember WIP shots of two cars; a Model T pickup and an Ice Truck; I was originally going to build a gas station, but it morphed into a mob shootout. I'm really happy with how this turned out.
This will probably be coming with me to BrickFair, too.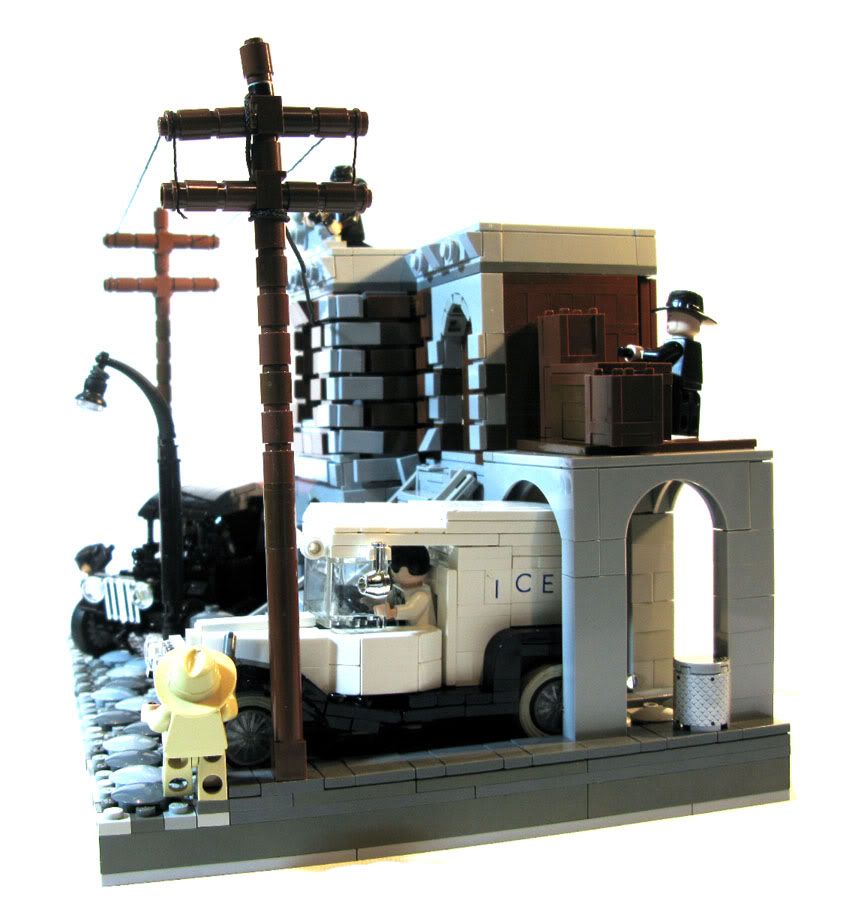 Lots of pics at flickr:
http://www.flickr.co...otos/sirnadroj/
Thanks!

Edited by Rufus, 23 July 2011 - 04:59 PM.
Indexed