I've been asked a few times at shows, "I like your town, but where is the train station??"
So... I built one!
Built like old European buildings like in Germany, a train station:
Young couple waiting for the train:
The platform:
The station building:
The front of the station:
Bike racks: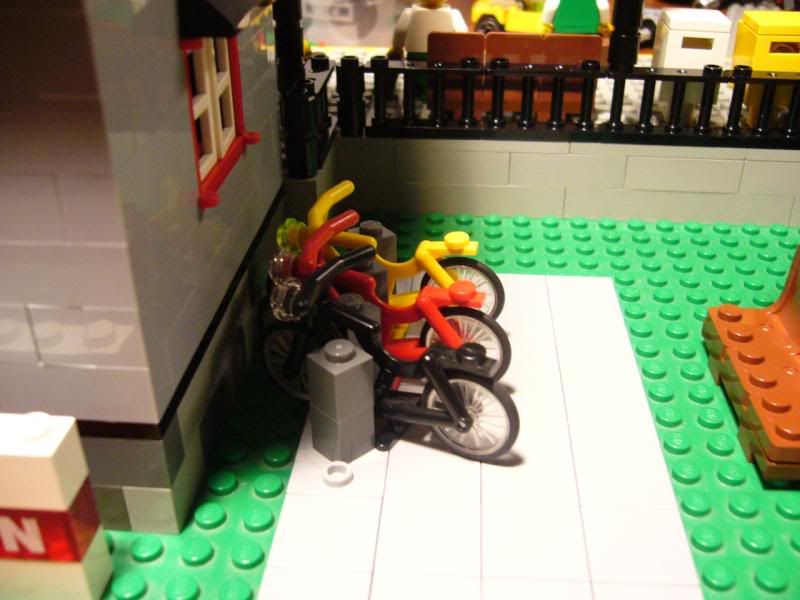 The ticket office:
The bay window:
The second floor is empty right now until I finish building the offices.
Comments Welcome!