Well, I have ordered the bricks, And got them for me Birthday on 26th. I then realised that I had a big floor in my plan.
I meant to order from one store, over $60 of items, And...I forgot. So, I am missing the thick slopes, some other slopes and Windows e.t.c.
The main problem is that they are away till August 3rd, Next monday

Anywho, I over ordered Yellow 1 x 2 and 1 x 3 bricks, so I have about 100 spare of each

Heres some teaser pictures: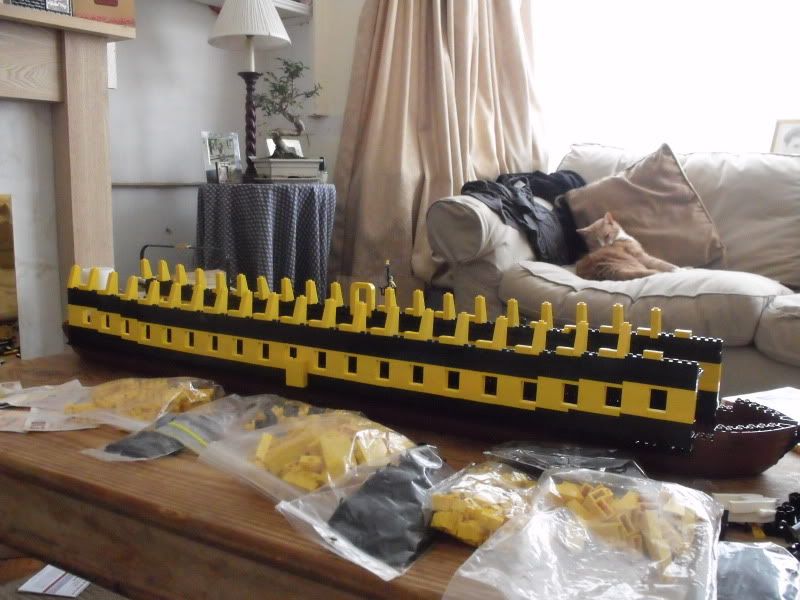 And my Birthday card my mother made using Hound Knights drawing!:
Soon it shall be completed to crush the Bluecoats small ships.