I learned a lot editing wise from this comic, so I'm very pleased with it. The comic itself is weak at some points, there is one really wierd time shift, and the effects are spotty, but I learned a lot, and while there are a few wierd points I like the story of this one a lot! I love the Dark Jedi! I can't wait to use him again in later story arcs!
Okay, here we go!
Recap:
Versilles
came to
Nekt
to help
Lofsurra
and his Padawan
Boom
, along with their Clone Commander
Cell
, evac the planet. When they were finished evacing, they were supposed to be lifted off the planet themselves, but instead were stopped by a
Dark Jedi
.
Season 1
Episode 11
The Battle of Nekt: Predator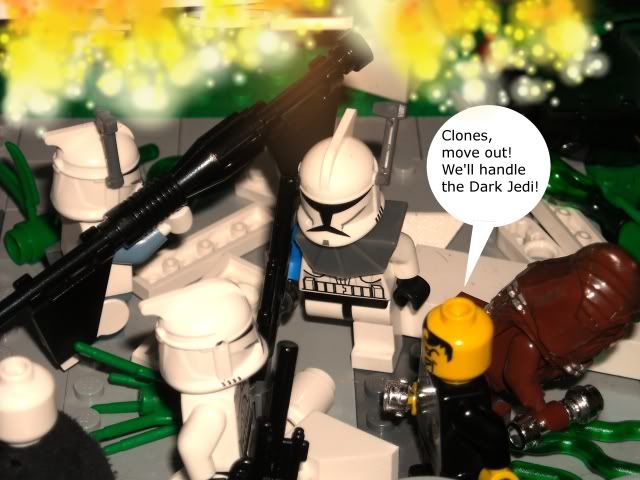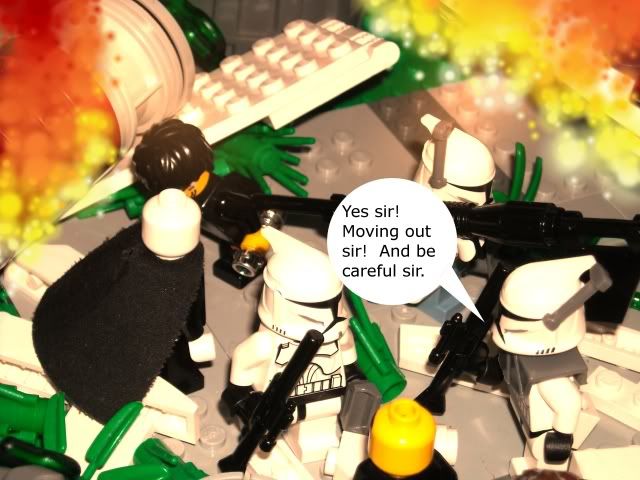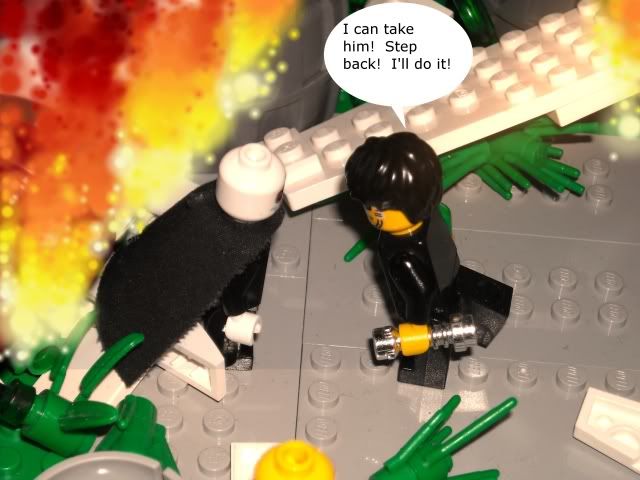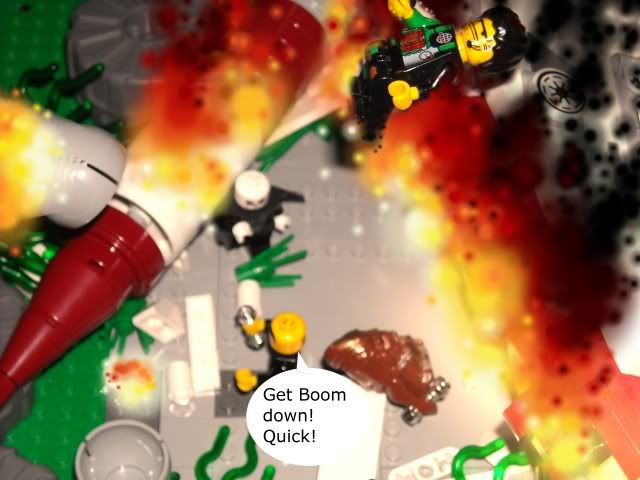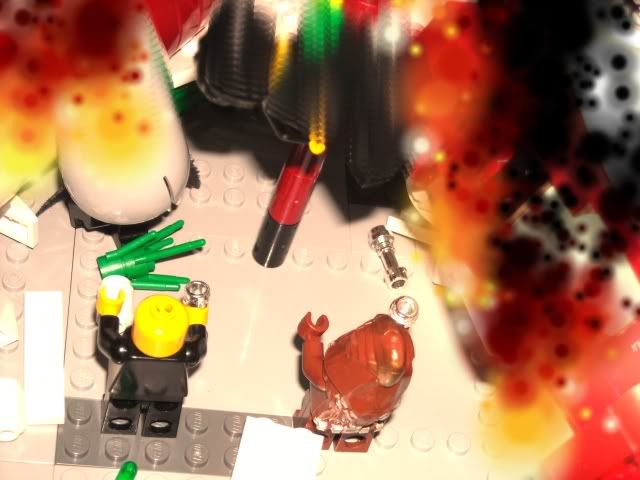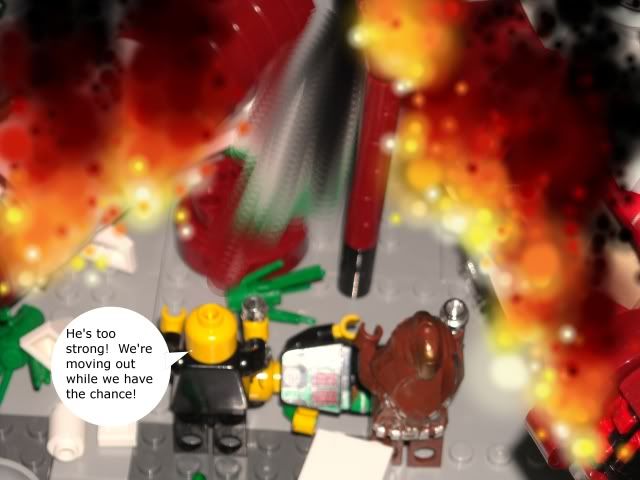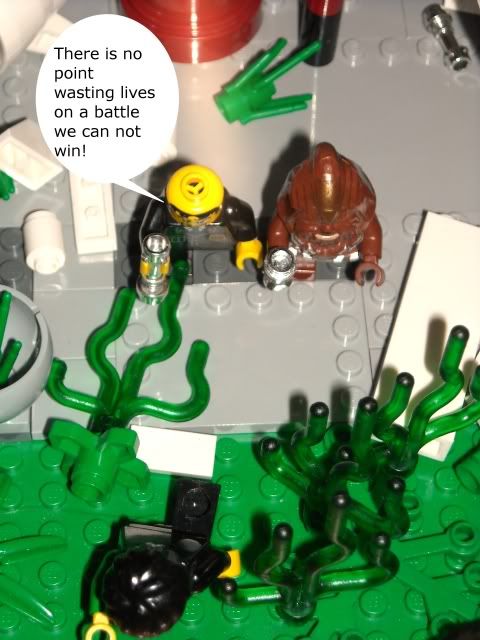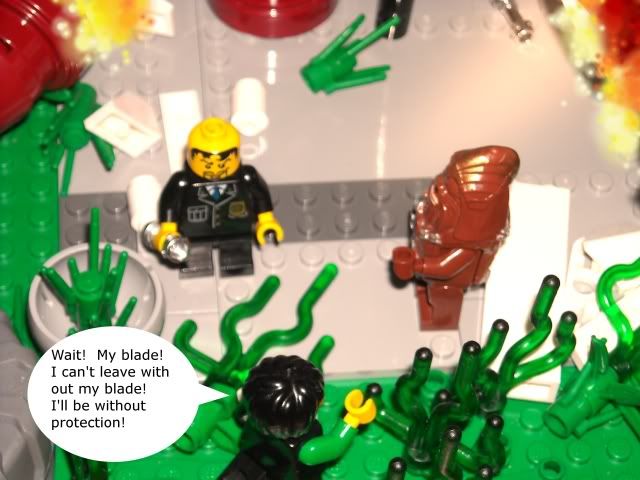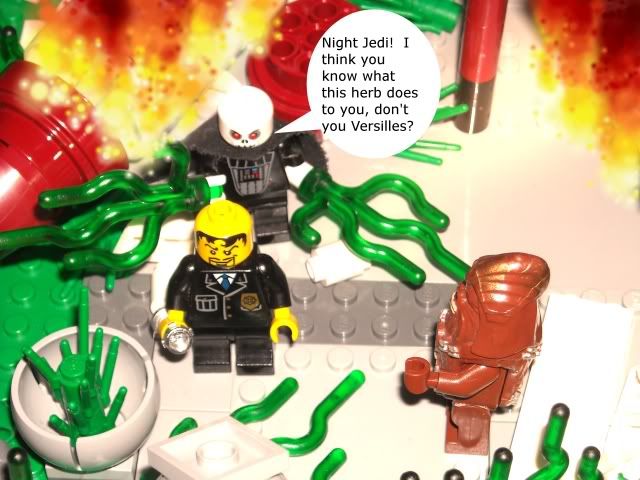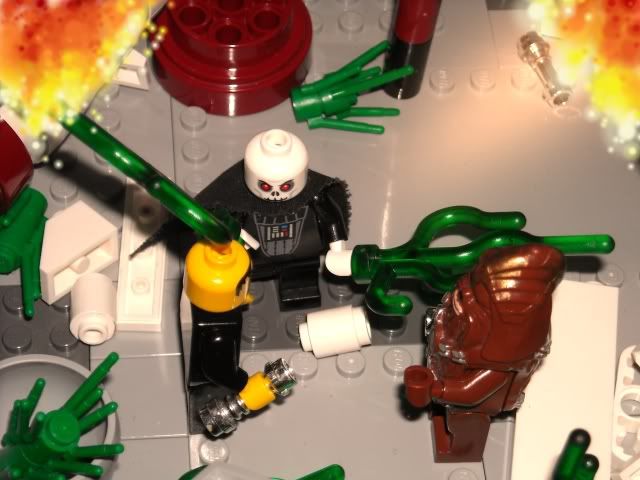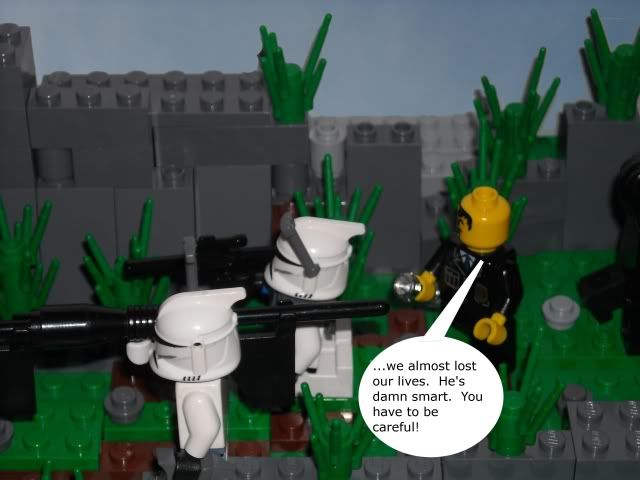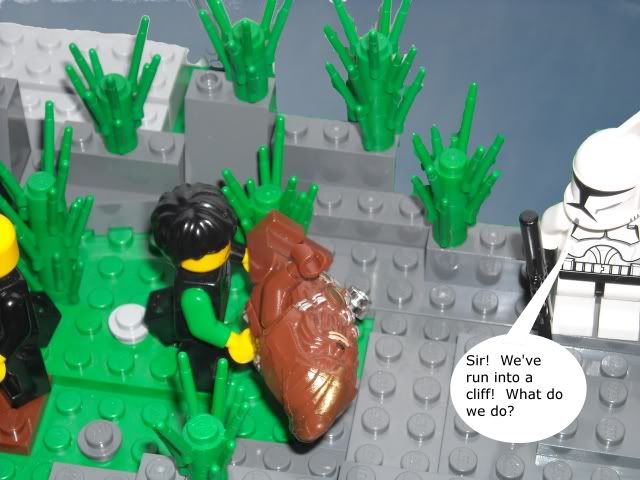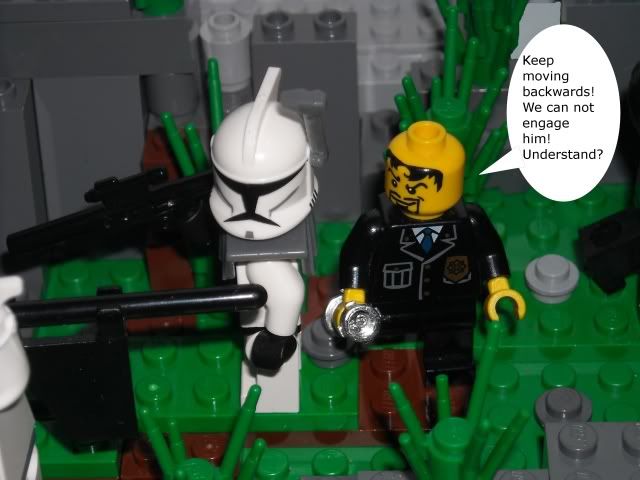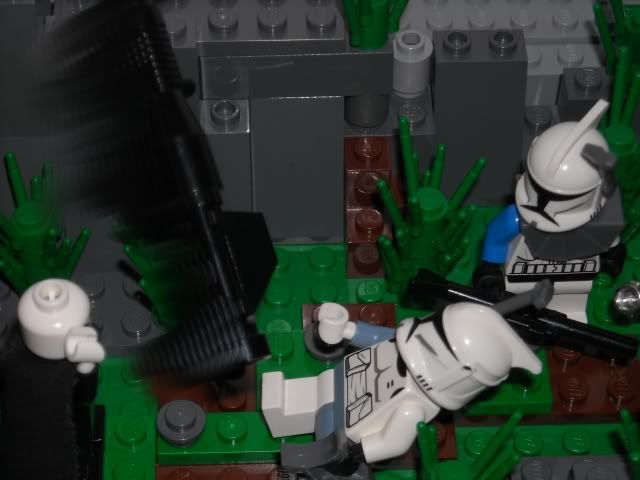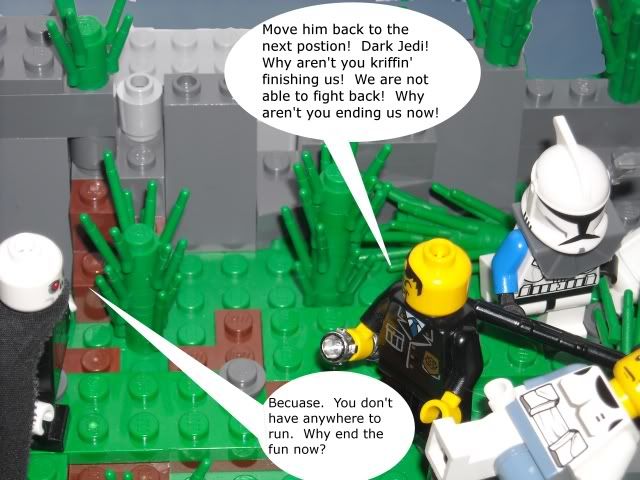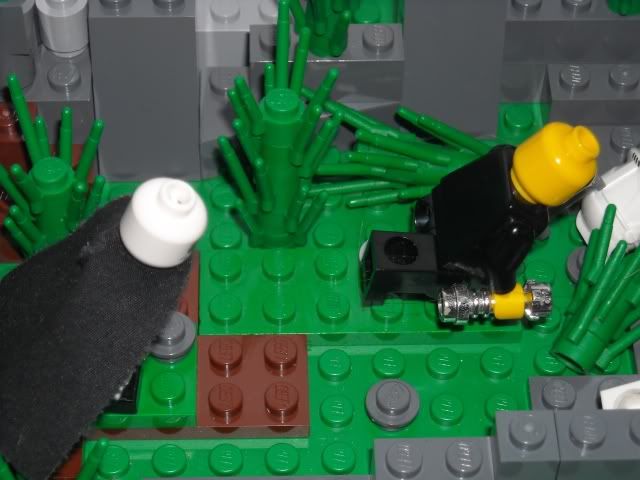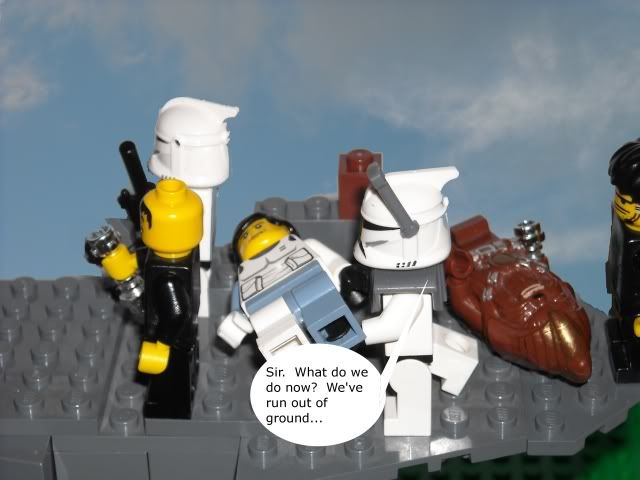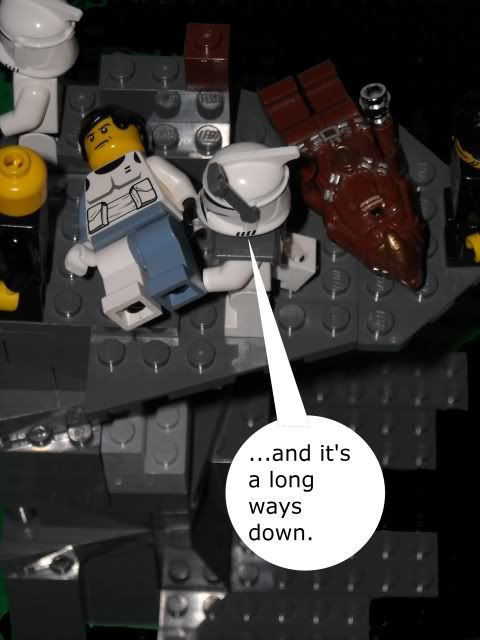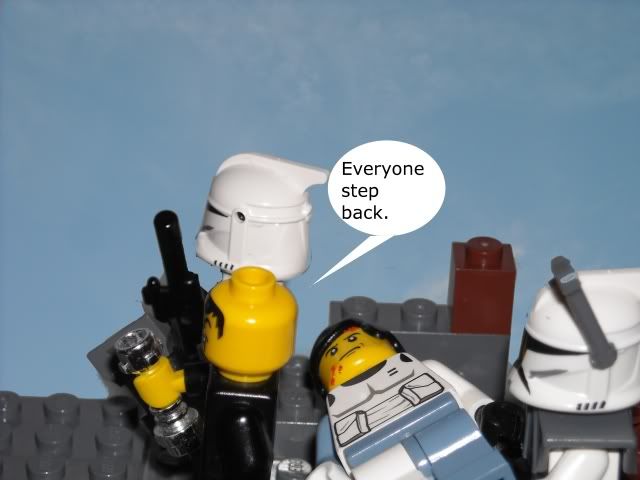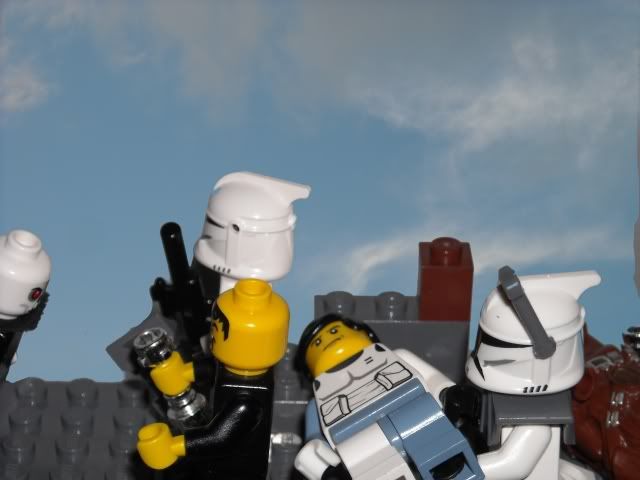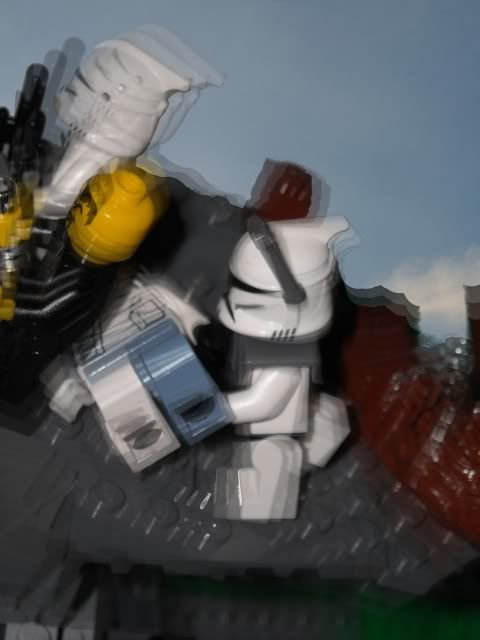 Enjoy! (Not that anyone on EB reads these.)
-Zepher
Edited by Zepher, 14 July 2009 - 01:26 AM.