My wife and i really like the MASH TV series, all nine seasons.

I wanted to build something from this TV series, and thought the helicopter would be the most challenging,
and i don't think i've seen one very well done in my BS and MOCpages searchs.
If i'm wrong about that, please feel free to point out where the folders are!

Well here it is. The Bell 47 Mash Helicopter.
I'm not satified with all of the brick colors, but i am very satisfied with how it looks.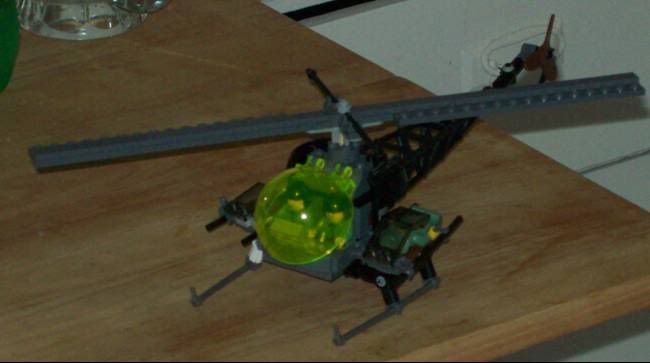 Here's a Wiki Article
Edited by Rufus, 23 July 2011 - 07:51 PM.
Indexed