This was originally going to be The Apocalypse according to Joel [one of my favorite prophets of the Old Testament] but it kinda morphed slowly. This is my rendition; you can see, however, there are a few details that can be found in the Book of Joel; the ground quakes, pillars of fire and the swarms of "locusts" [yes, they're ants, but pretend they're locusts!]
Keep in mind this is just another "quicky filler MOC." I'm no Brendan Powell Smith.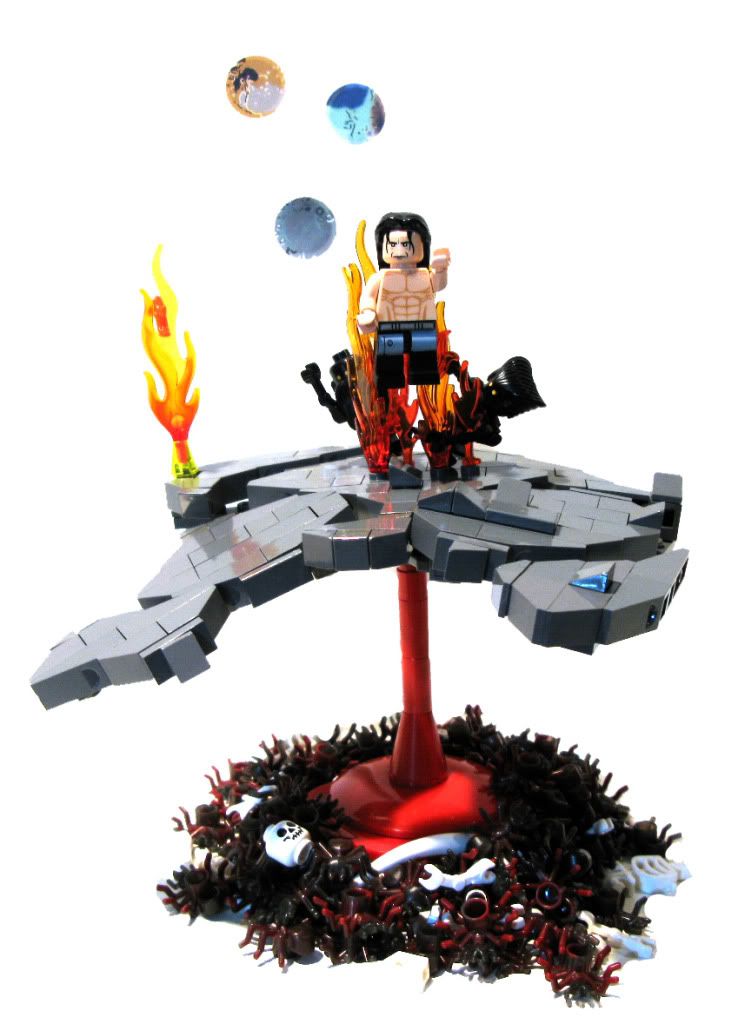 A couple notes on the MOC; all of the rocky parts fit in together for a more realistic pattern. The red pillar is, of course, supposed to be blood [a surreal representation.] The moon/planets are stickers from the Discovery sets.
Thanks.

Edited by Rufus, 24 July 2011 - 02:09 PM.
Indexed