Not sure if it's ok to post just Minifigures here but I had fun playing with the new wings from the Space Police sets and some Photoshopping. Also created a back story. I'm not bored I swear!

Rank:
Clone Scout Commander
Mission:
Breach atmospheric perimeters defenses, engage control/command centers, and deactivate atmospheric defense perimeters.
Unit size:
1-4 depending on mission specifics
Nickname:
Cutter (named for being able to cut through enemy lines)
Details about suit and jetpack:
Suit is made of a zero to low signature armor. The jetpack is made of similar materials, modified with wings for silent gliding, and armed with 3 specialized blasters.
Main weapons:
Stealth suit and jet pack (The system is able to reduce scanning signature to almost zero, often appears as static to the best of sensors but is not undetectable to a Jedi.), jetpack armed with 3 ultra light over under blasters, and Scout carriers 2 hand held over under blasters.
Appearance standing with Infrared Sensors at close proximity: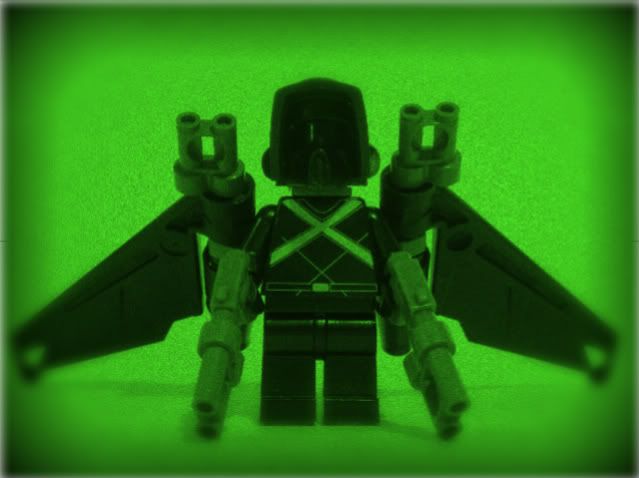 Appearance in flight with Sonic Sensors at extreme close range: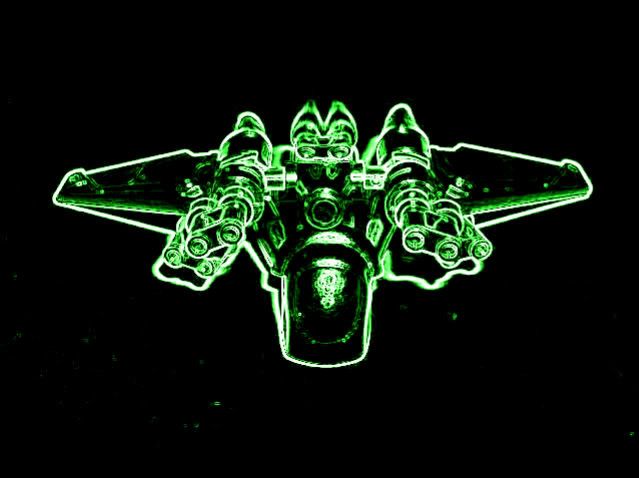 Appearance in flight with Thermal Sensors (Scout using hand blasters) at extreme magnification: