Still awaiting for the release of Fallingwater (Which is in July).
But in the meantime! I got to pick up 2 sets from Adam Tucker, one for safekeeping, and the other to open up and display.
Front & Rear pictures of the box (Signed)
208 Pieces into four bags.
Instructions is a little thicker than the previous instructions from the other Architecture sets.
Unfortunately, mine came with a small little tear at the bottom on the cover page.
The build didn't take long, there were some piece placements that I wouldn't have thought of, but nothing very special.
No new parts except for the re-introduction of the 3x3 Rounded Corner Plate in white. The only other set that this specific
color piece was included in was the UCS Star Wars Rebel Blockade Runner.
So if you're the type of collector who can't justify paying $40 for this set, and want to buy piece by piece, you're probably
going to run into some expensive obstacles. The last time I saw on bricklink, someone had the piece listed at $2.49 (and
the set requires 5 of them) But obviously, this set is for the collector and architect lover.
I have no problem paying for these low count pieces for extra cash, I love the series, I'll continue buying all of them, and
the box art is just so sleek.
One problem I had with the build was the tan building consisting of 1x2 bricks and 1x10/1x8 tan plates.
I expected it to use 2x10 and 2x8 tan plates to make up the building, but instead two 1x10 tan plates parallel
to each other were used to make up one plank. The problem with that, no matter how many times I re-aligned
the bricks, it would eventually set crooked, so I may order 2x wide tan plates to replace them later on.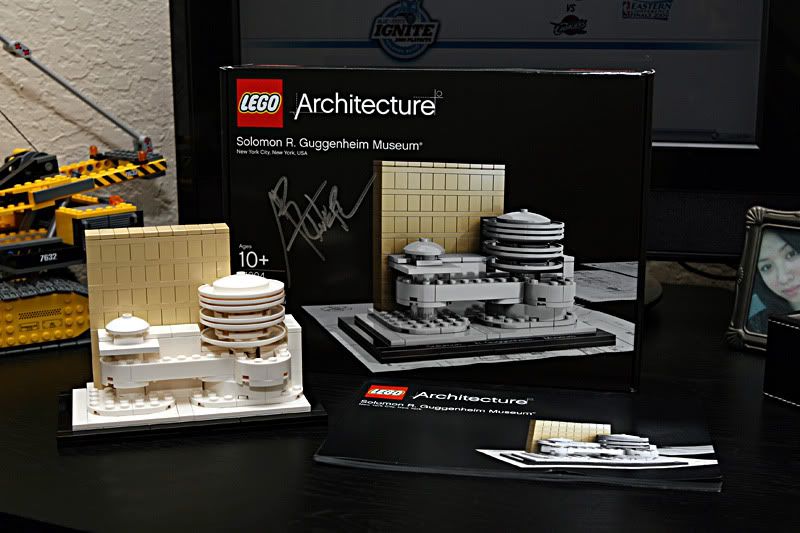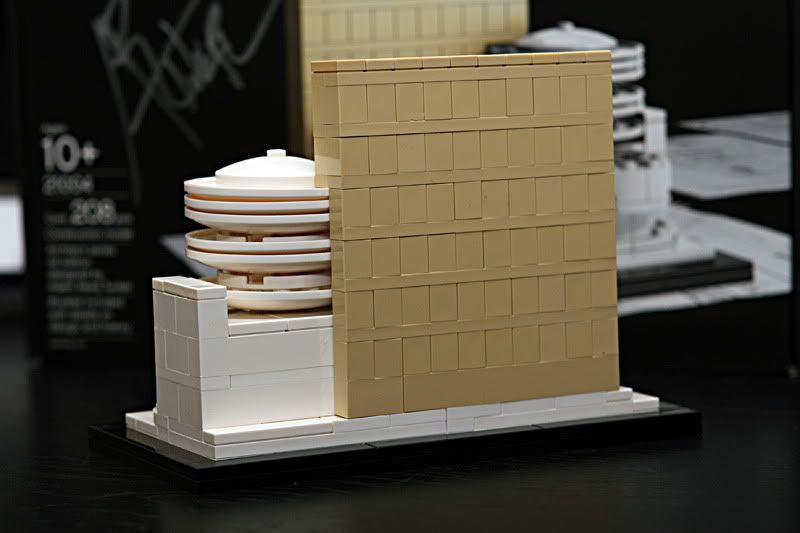 And of course with the other 4 sets.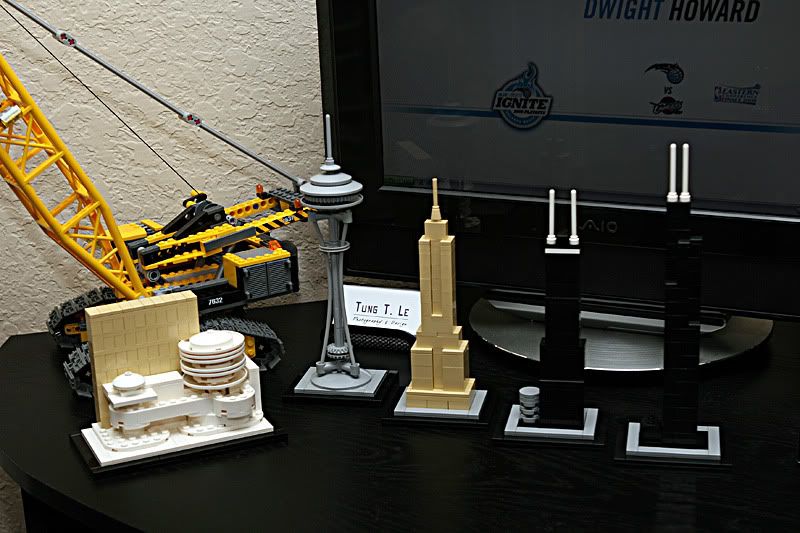 If you're wondering about the black tiles with the printed building names on them, I store those away in clean zip loc type poly bags. Just like to keep those clean and new.
The Build 8/10 - Could have been a little bit more detailed
The Pieces 7/10 - No new pieces, just a lot of 1x2 tan bricks, and the 3x3 Rounded Corner Plates in white.
The Value - 7/10 - Obviously a collector's set, $39.99 is a little steep, but thats how the entire Architecture series will be.
Overall - I'd say a solid 7.0
Now I can't just wait for the next set, I'm afraid the 21005 Fallingwater Set will be very pricey. The piece count is at 801pcs, but mainly a bunch of narrow plates, but we'll see.
Edited by WhiteFang, 29 July 2010 - 08:31 AM.
Indexed