Updated
Theme:
Power Miners
Spoof:
AAT
Pieces:
350-475
The invasion is long, and hard. After recieving news about the war, The Power Miners temporalily move back onto the surface world to defend LEGO City. They succesfully have captured an AAT and have taken it underground for Brains to study it and Rex to modify it. They have left insignias and blue on it to show that they are a worthy opponent.
This is what they created.
Main View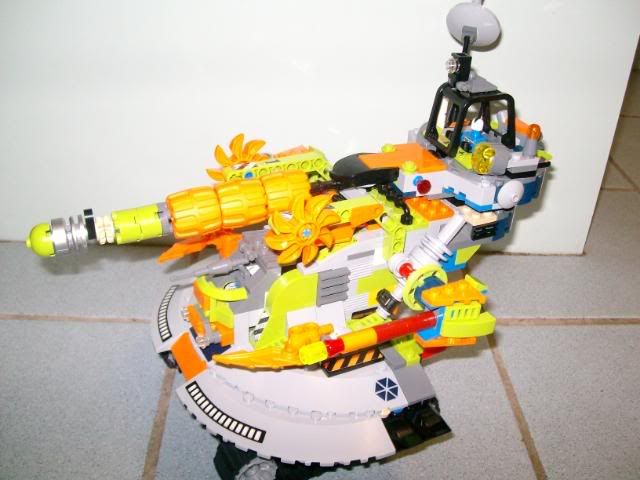 Front view. They thought about making the main gun a drill but decided that it would mean close combat.
Left Side.
Right Side.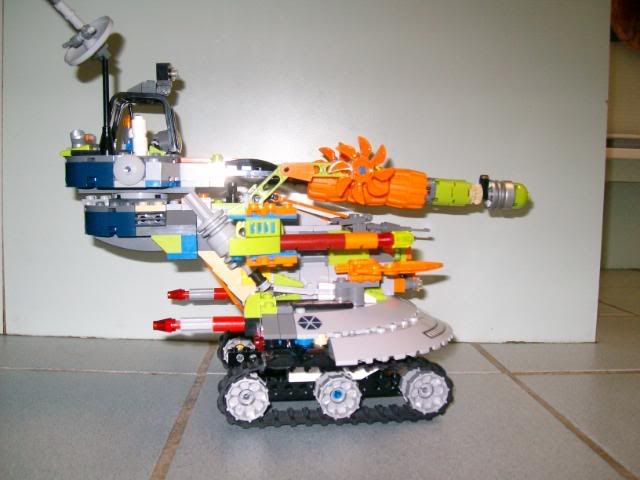 Back revealing the secondary gun controls. They have a bit of a jump when the boarding ramp is down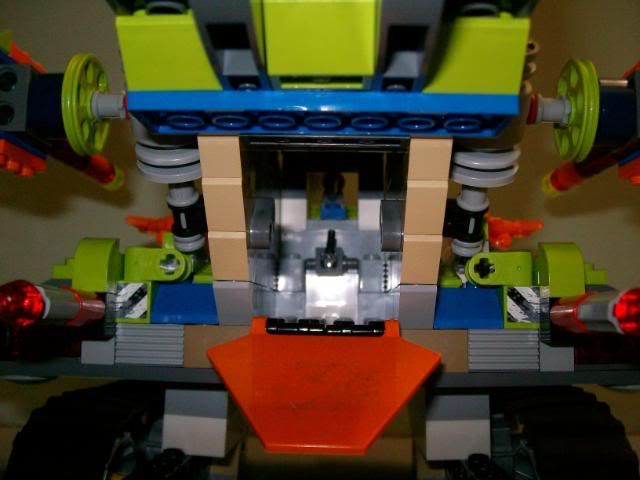 Side detail. Note the, saw and whatever the thing that lets smoke out of is.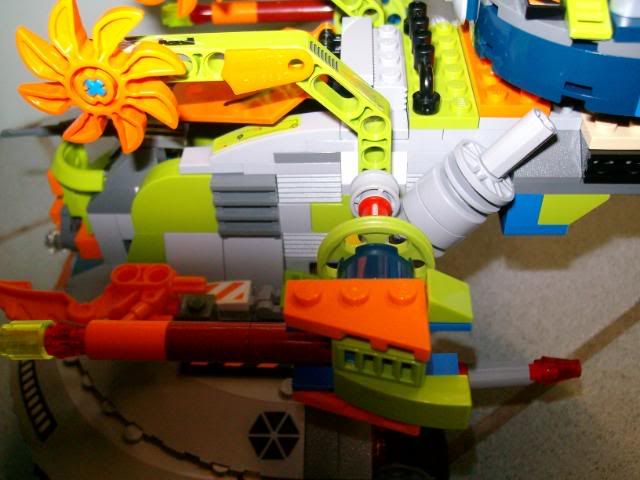 Forgot the top view.
Sattelite closeup.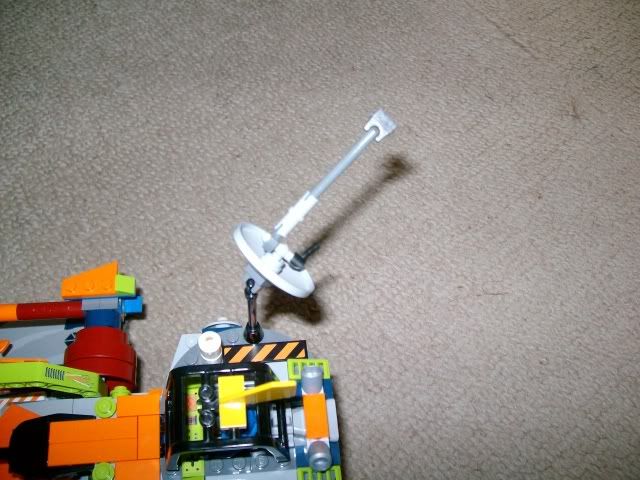 Front detail with Power Pilot at secondary gun. (Only blurry pic)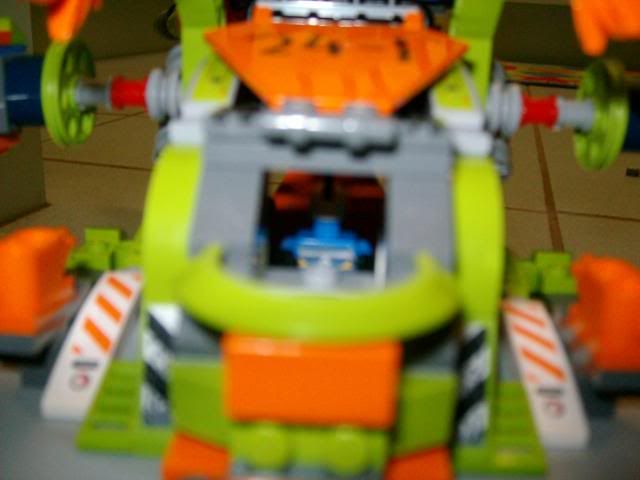 Cockpit closeup. Headlight, extra shell for main gun, warning light, some warning signs.
(Tiny) engine at the back of the cockpit.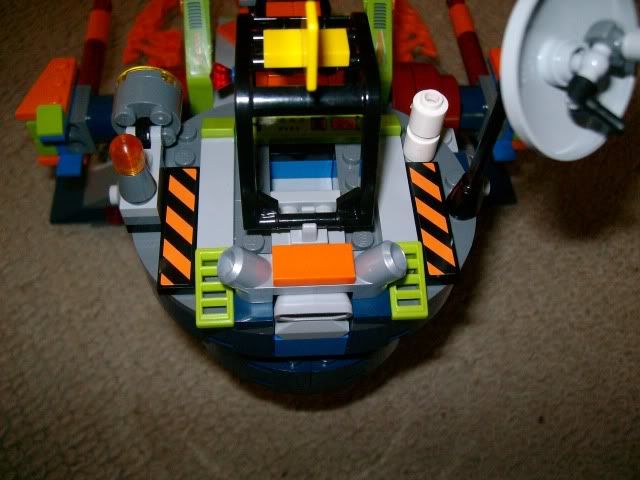 The updated "Power Pilot" (Doesn't slack off on the job

) (Credit to
Mr. Mandalorian
for making the torso decal)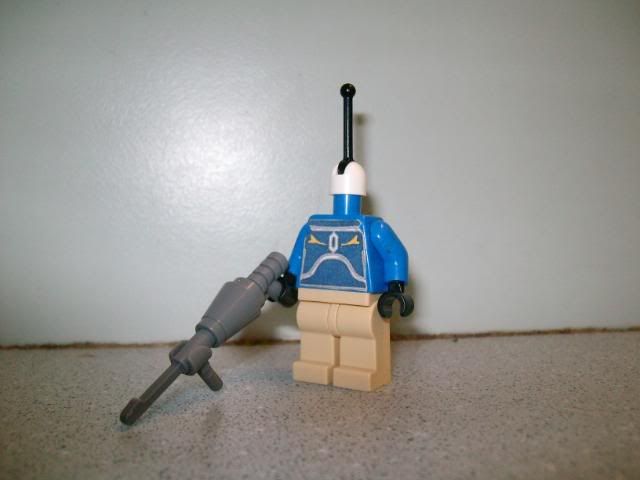 This "Invasion" contest entry brought to you by Evil.co, A name you can trust, guaranteed you forget the word evil in the name: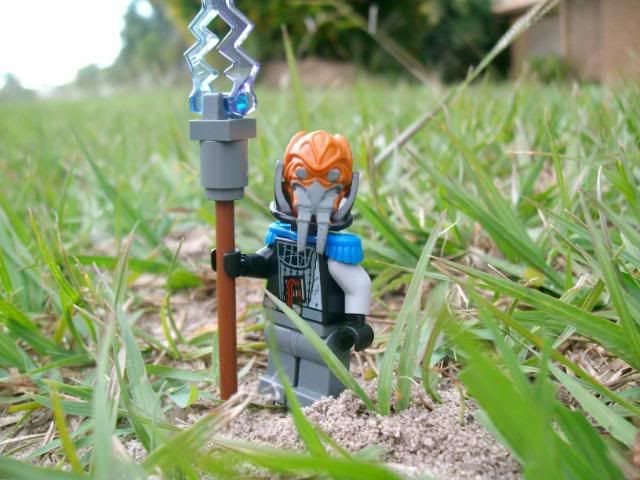 Thanks
Edited by KimT, 10 June 2009 - 07:42 AM.