Entry name: Ogel's Millenium Owl
Theme: Alpha Team
203 Pieces excluding stand and minifigs
Days after the Alpha Team destroyed his precious underwater base, Ogel commanded his loyal mutant animals to salvage the site for the main hull pieces to build his next battle machine.
The Millenium Owl hovers in the air towards Lego City, with Ogel shooting the Zombie Cannon powered by 4 skull jars.
Innocent civilians of Lego City are being transformed into zombies by the minute, will the Alpha Team stop him this round ?
front
top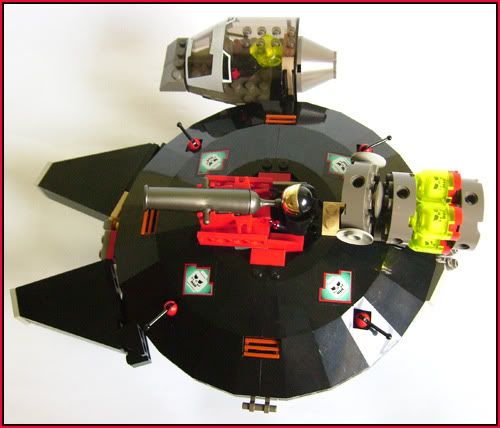 back (with Ogel's signature skull)
Interior with 4 henchman.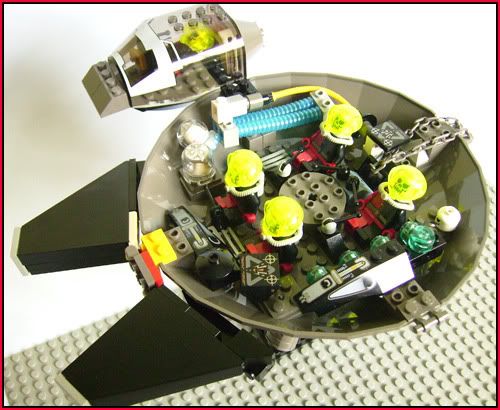 Power cells, coolant tubes, control levers.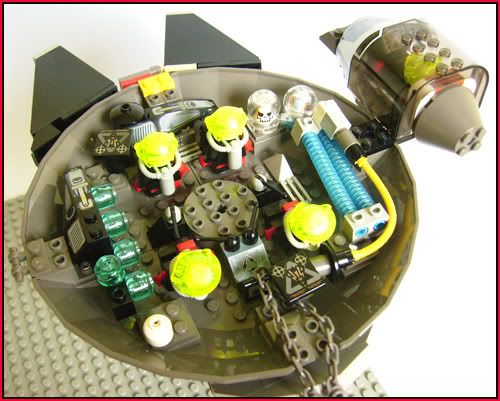 Cockpit with pilot's 3D navigation system.
Closeup view of the henchman (their helmet reflect too much light)
Skull jars with Ogel and the Zombie Cannon. Hatch open & close.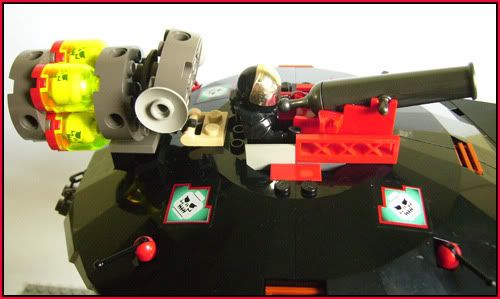 He's not a happy man.
Hover mode, with 4 stubby legs when the hover engine need to rest.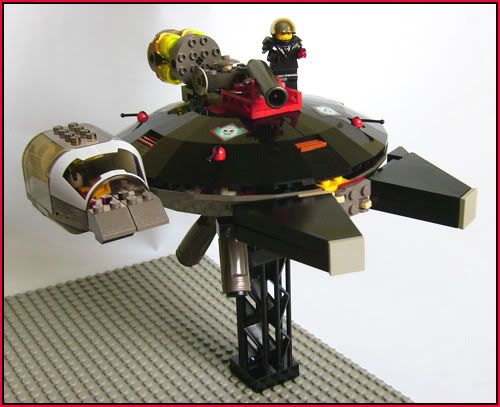 Size comparison between Owl and Falcon.

Edited by KimT, 08 May 2009 - 10:35 PM.