Household accessories: The Pro-Builder Toolbox
Price: $34.99 AUD (30 on top of that for postage)
Color:
RED
Dimensions: 32 cm long, 21 1/2 cm wide, 12 cm tall, 6 1/2 cm studs,
Top Compartments are 10 cm by 10 cm, the two next to the handle are 9 cm by 10 cm, The top compartments are 4 cm deep
The bottom compartments are 10 cm by 10 cm and 6 cm deep.
So it is as exciting for you as it is for me... I'll share this experience with you as I experienced it myself.
The parcel as handed to me by Toodles... with a premature Happy Birthday! (So,
Premature
Happy
Birthday
Everyone
) Then I opened the box, Hooray! Plastic pillow packaging.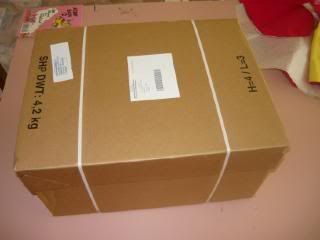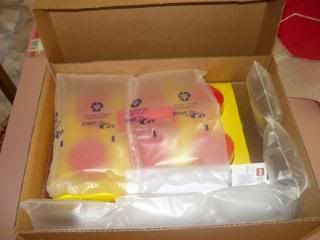 Packaging.... No Packaging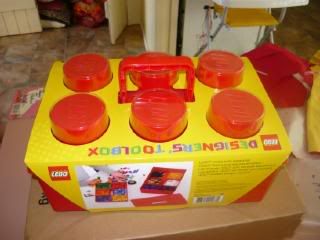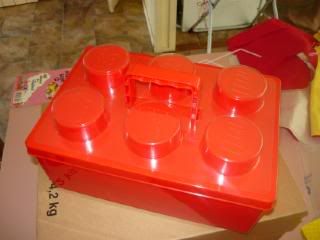 Open it up... 2 separate layers of 6 compartments. The lid and middle compartment lifts off over the handle.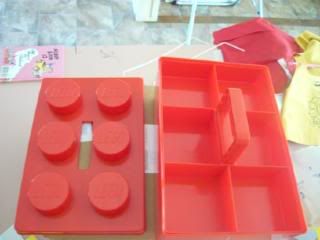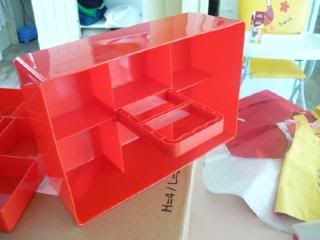 6 round compartments on top that lift off for more storage... Handle is big enough (just) for adults.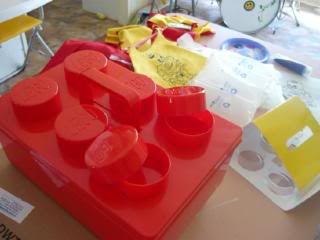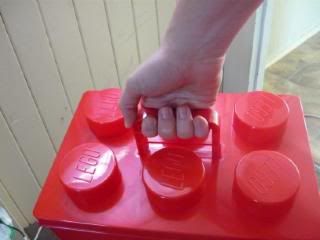 This tool box is a lovely color, very sturdy plastic and has large and deep compartments for whatever you wish to store in it... Although it is called a Tool Box I am pretty sure that only a Lego hammer or spanner would fit in it. I would have like to have seen maybe only two or four compartment on one of the levels... making them longer and easier to fit some longer pieces of Lego or sewing scissors or a real hammer in there. All the sections just lift off, there is no clips or screw on but it is still quite secure.
Now what I used mine for... not Lego sadly, but I desperately need a sewing box and when I saw this I just had to have it.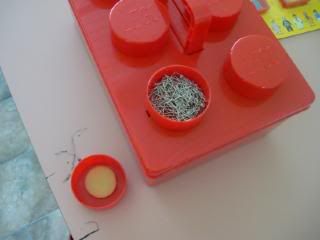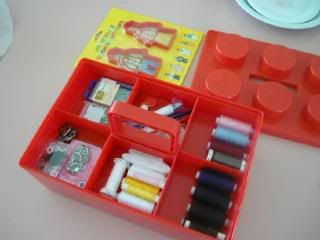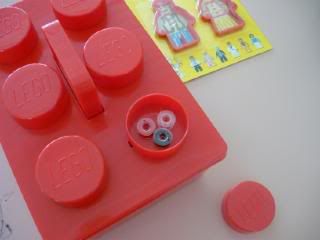 Now I am all tidy, minus the 6 pairs of other scissors that don't fit in.
The END!
Edited by cutlass_iz, 17 April 2009 - 06:06 AM.