Finally finished modding every part that I was unsatisfied with in the original version.
Hope you like it.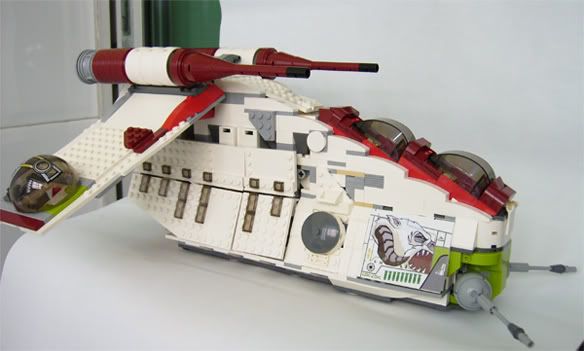 Custom decal printed on normal paper and glued to another layer of paper for extra thickness.
Paper is "hooked" ontop the ramp piece.
Bottom is secured with 2 transparent sticky tape facing each other to form a transparent band.
No glue needed, easily removable anytime.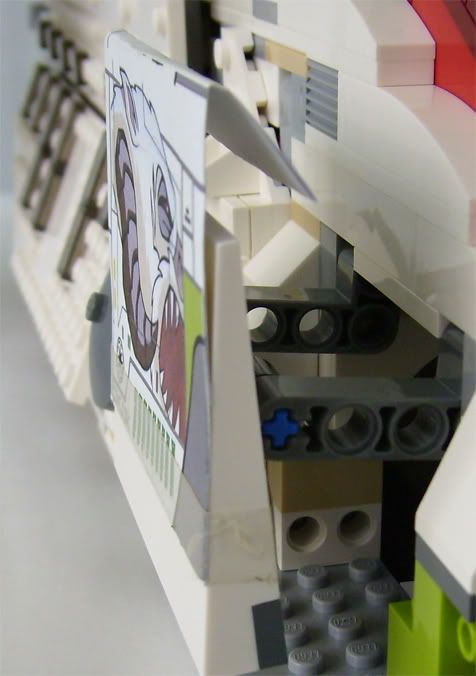 Paper down.
Transparent band is held in place by the lego piece behind, removable.
Escape/Docking hatch. Putting a function to the empty triangle hole.
IIRC in The Clone Wars animation, there was a episode where the Twilight docked to the Malevolence battleship.
With this hatch the LAAT/i can dock in the vacuum of space too, ending the reliance on hangar bay in motherships.
View from the bottom, boat studs are used to reduce friction and reinforce the plates.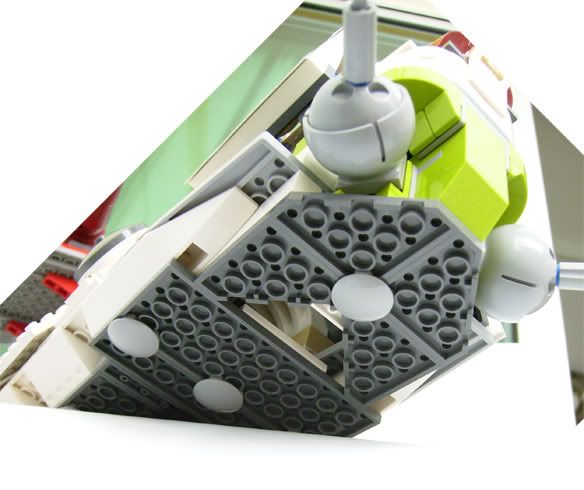 Minifig with waist accessories fits through too.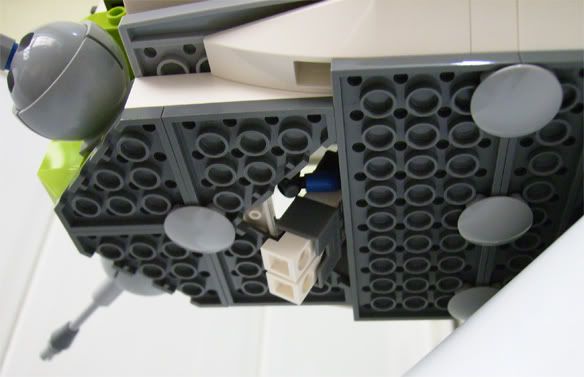 Side hatch replaced bacta tank.
Inside the side hatch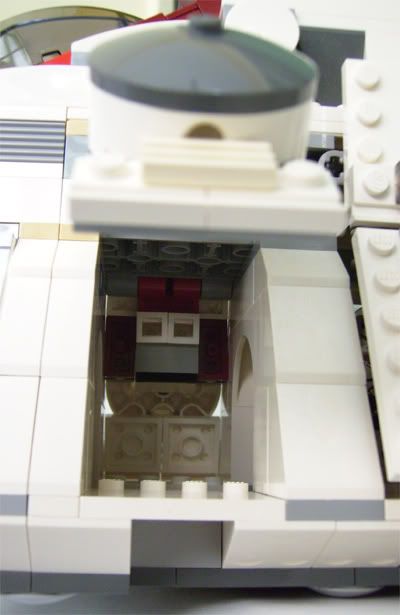 View from different angle.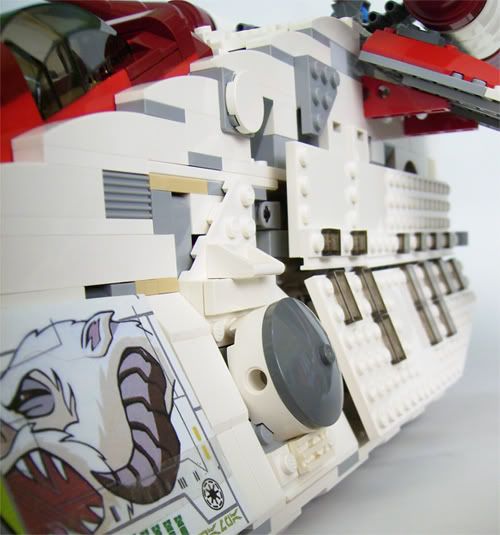 Open !
Side hatches forming the trapezoid shape.
Troop bay is same as others, removing the middle module for more floor area.
Rear Ramp, the last part to be completed.
Used the triangle plates from the first AT-TE.
Don't have anymore white tiles to cover up the red.
Open the ramp, good for deploying rocket troopers while in atmospheric flight.
The Tunnel that runs through the front part of the cabin, connecting the main troop bay to the docking hatch.
Some long beams on the floor are needed to be removed to let the minifigs "walk" instead of "crawl".
Studless cargo area behind cockpit with vent to supply air during space flight with live cargo.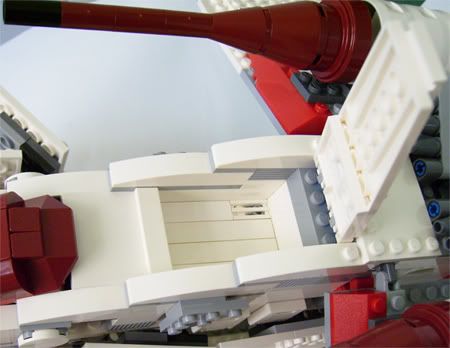 Holding some weapon and supplies in the event of crash landing in hostile environment.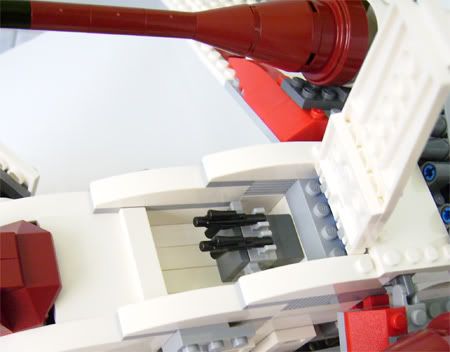 Rear cargo area usually holding 2 probe droids.
The crew awaiting the birth of their 2 pilots.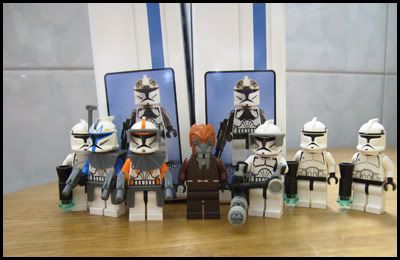 Finish