7150 TIE Fighter & Y-wing

Name: TIE Fighter & Y-wing
Theme: Star Wars Episode IV
Set Number: 7150
Pieces: 407
Year released: 1999
Minifigures: 3
Price: Can't remember, but $50.00 according to Peeron
This is one of my favourite OT sets. Love both the ships and and the figs. I don't have the other Y-Wing (#7658: Y-wing Starfighter) or #8017: Darth Vader's TIE Fighter so I can't compare this set to those two (they look good though).
Let's start with the instruction manual.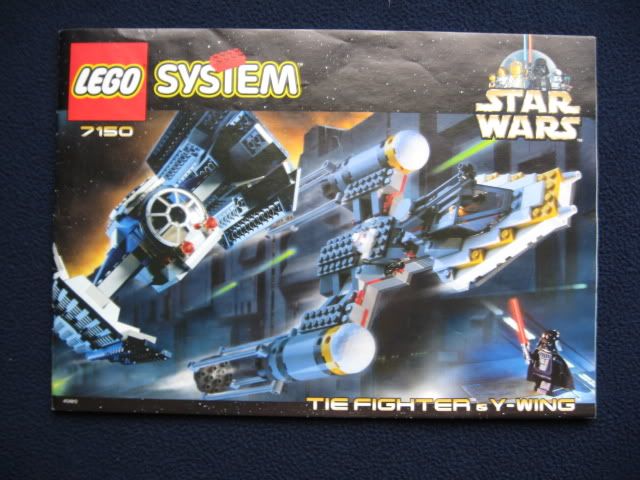 Back.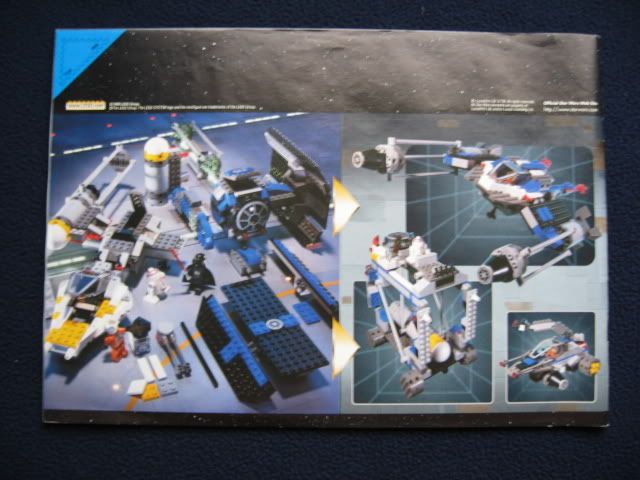 The minifig pages.
And a random page.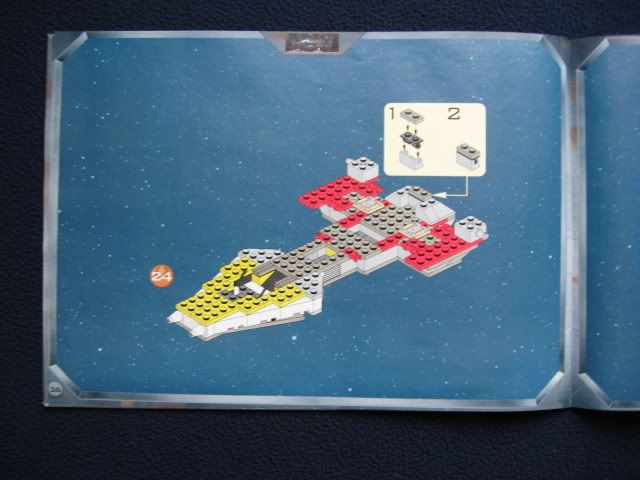 At the end of the manual there's a short comic.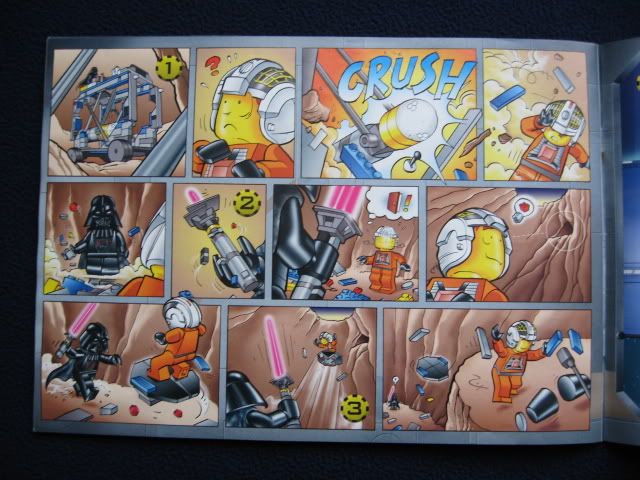 The minifigs in this set are great: Darth Vader, a Y-Wing Pilot and an R5-D4 Astromech Droid.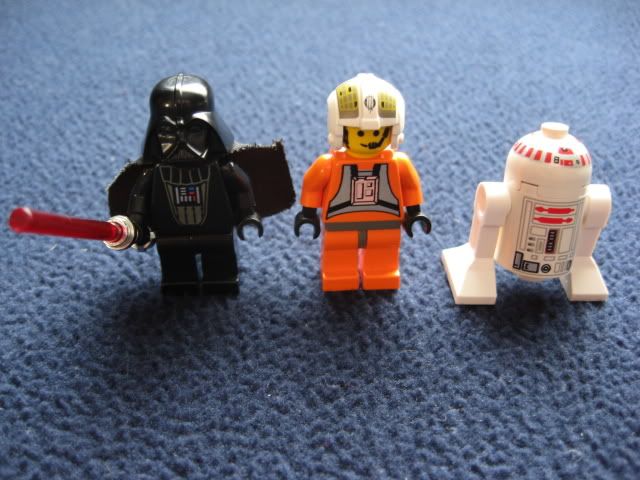 This was the first set in which Darth Vader appeared and also the first one I got. I know have a couple of him. His cape is a bit tattered and folded because he has been sitting in his TIE for almost ten years now (!).
Without his helmet.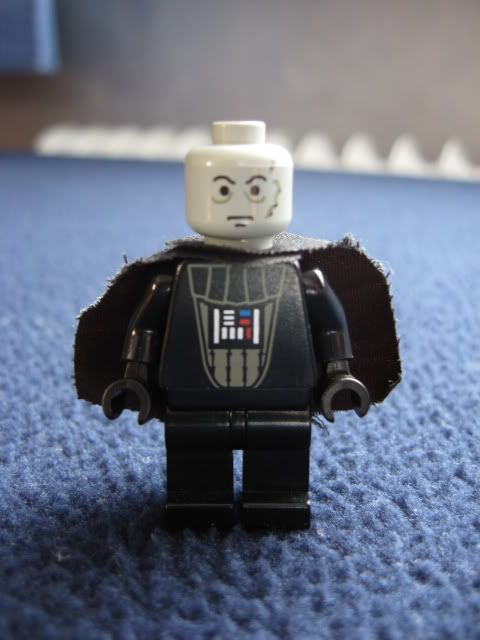 The Y-Wing Pilot is also a nice fig. Great torso and I like his face

His helmet is also pretty awesome (good pic here:
http://www.peeron.co...v/parts/x164px1
).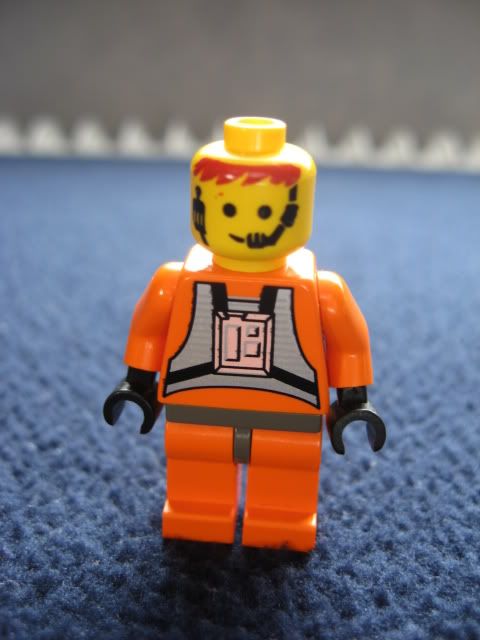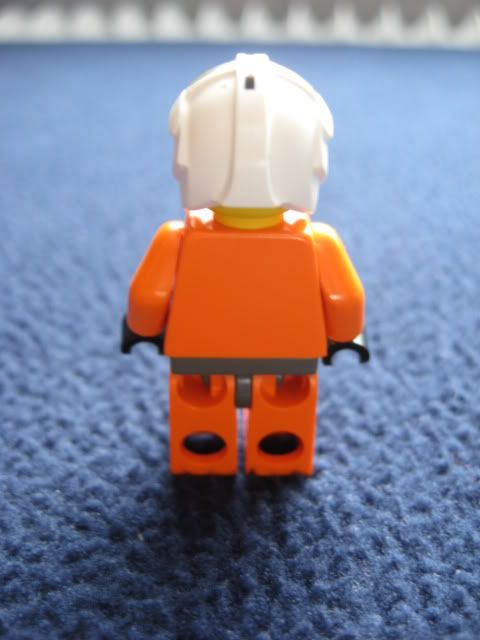 The last fig is an R5-D4 Astromech Droid. He also appeared in a couple of other sets and I own three of him.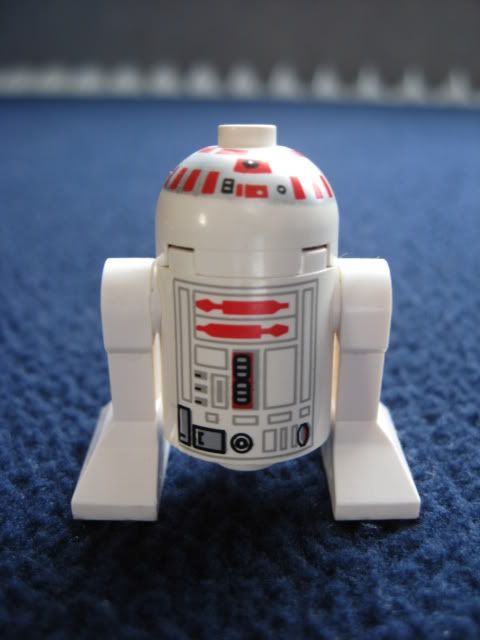 The one thing I hate about this set is that it's called 'TIE Fighter & Y-wing'. It's clearly not a TIE Fighter, but the TIE Advanced x1 (
http://starwars.wiki...TIE_Advanced_x1
). Oh well.
Vader presents his ship.
A look at the back.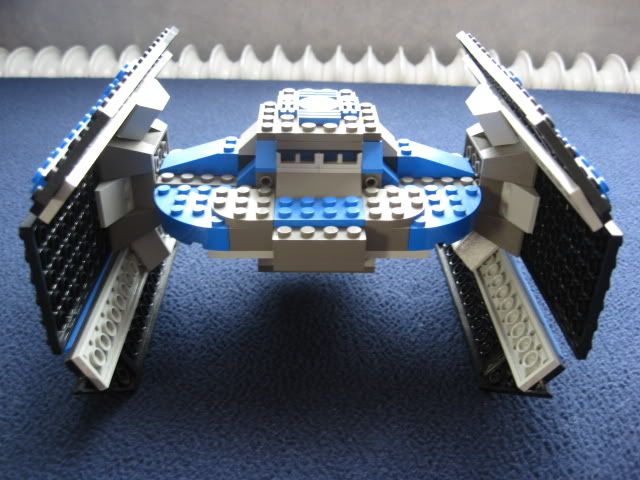 And from the top...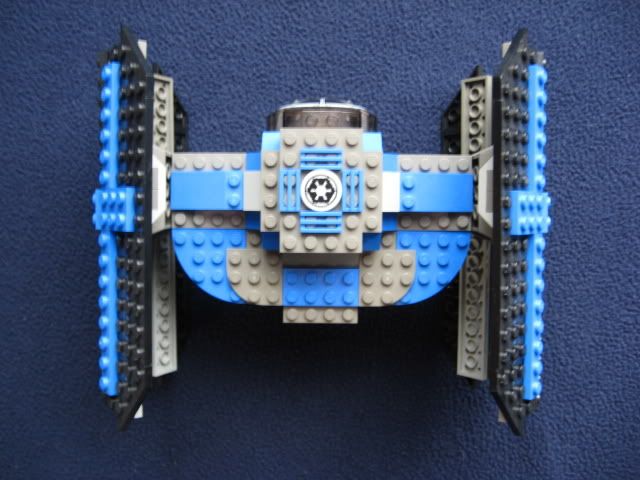 ...and bottom.
The 'wings' are connected by two pins.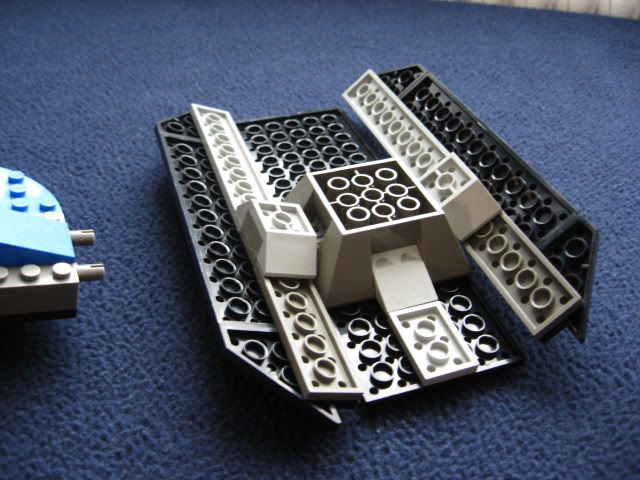 You can change the wings from this...
...to this.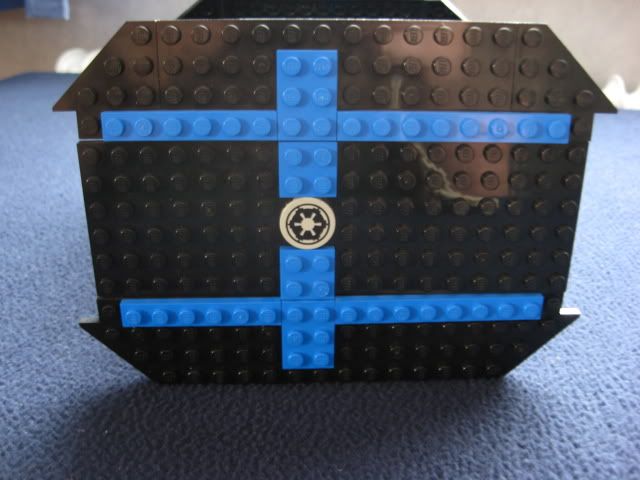 A close-up of the printed piece with the Imperial sign on it (it's on both wings).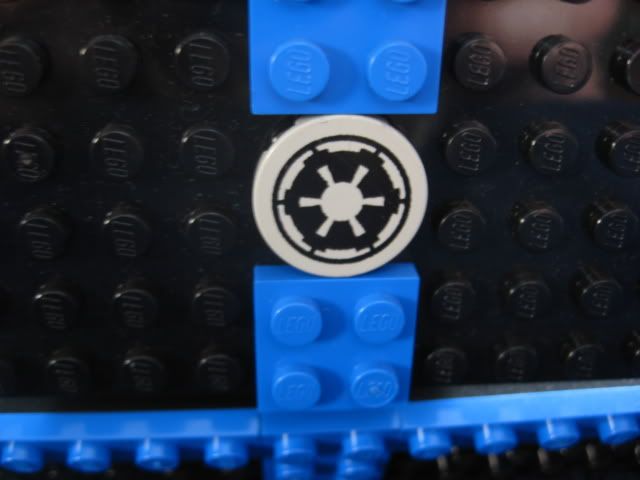 The same piece is also on the top of the cockpit.
The cockpit opens up like this.
A look inside.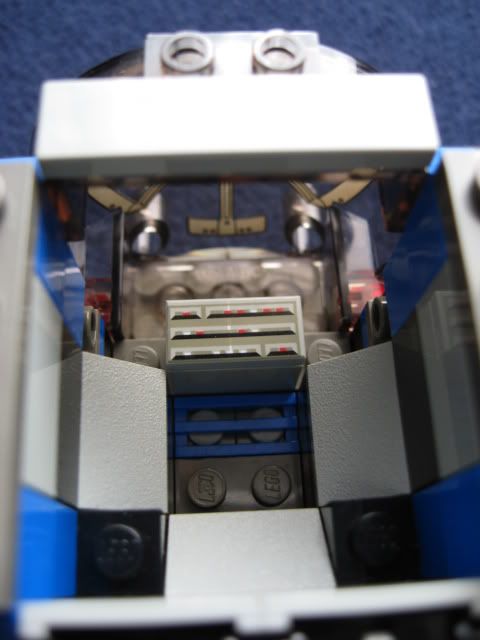 Darth Vader is ready to crush some Rebels.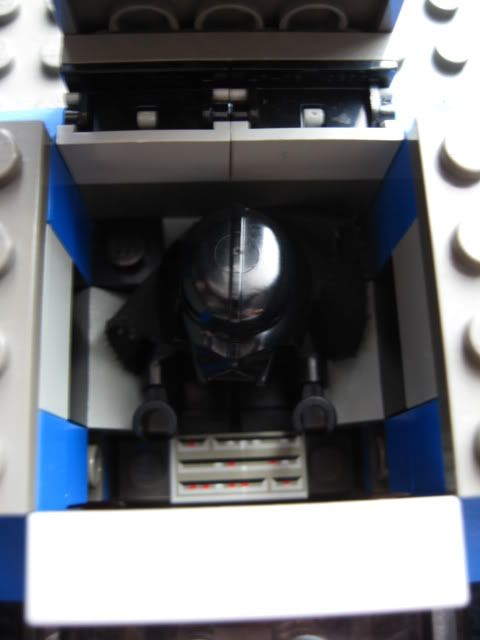 There's not really any place for his lightsaber so I just placed it next to him.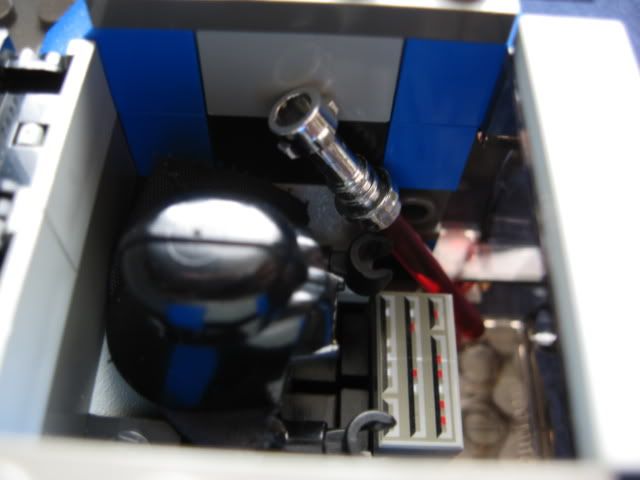 The next ship is the Y-Wing.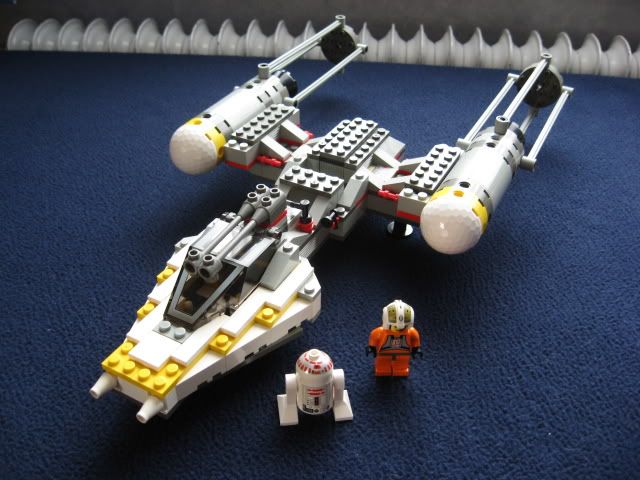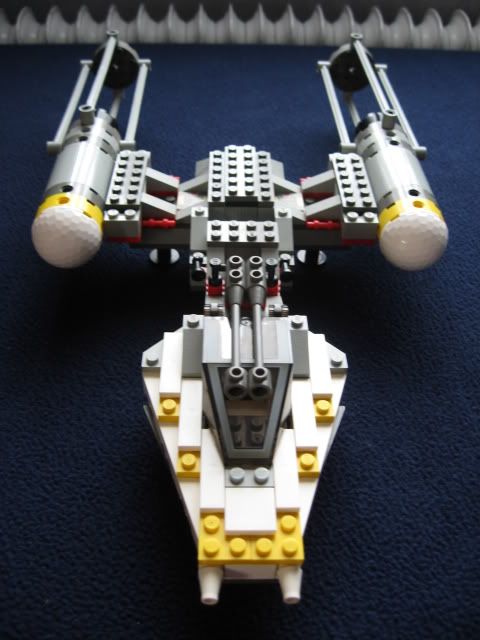 Top and bottom.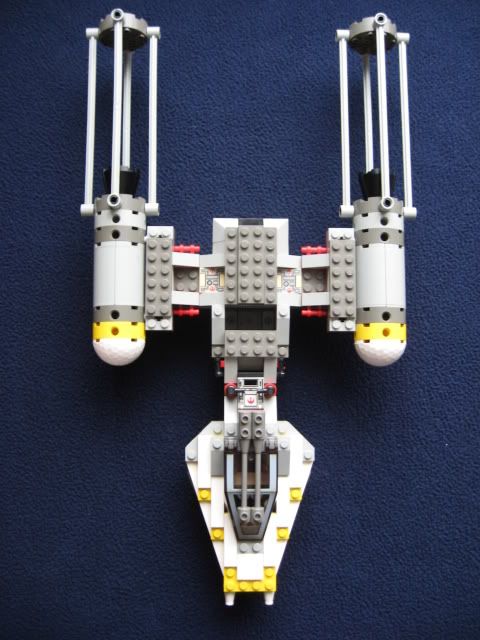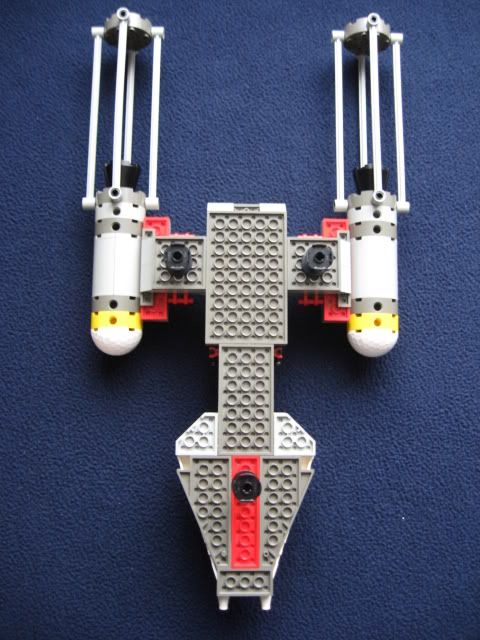 Let's have a look at the cockpit.
It has a big gun on top which can swing in all directions.
The inside of the cockpit.
A look from the other side. The slope brick with the trench pattern is also available in a couple of other Star Wars sets.
Here is where you can place R5-D4.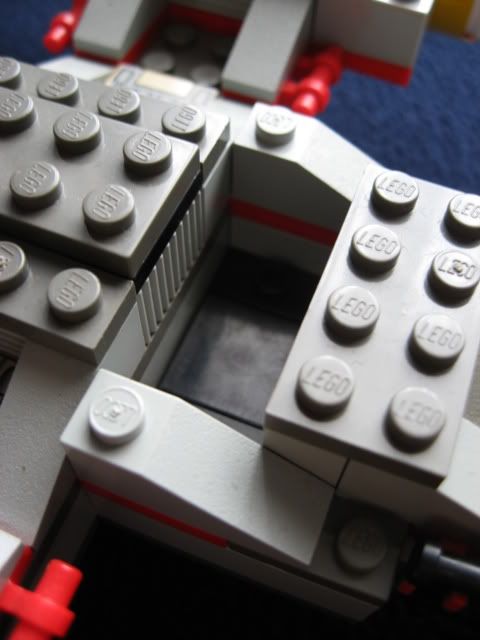 The back can open up like this. There's nothing to put in though.
At the left and right side are two printed pieces.
In the middle of the ship is a place to store a container box. The door with the Rebel sign on it is a pretty rare piece.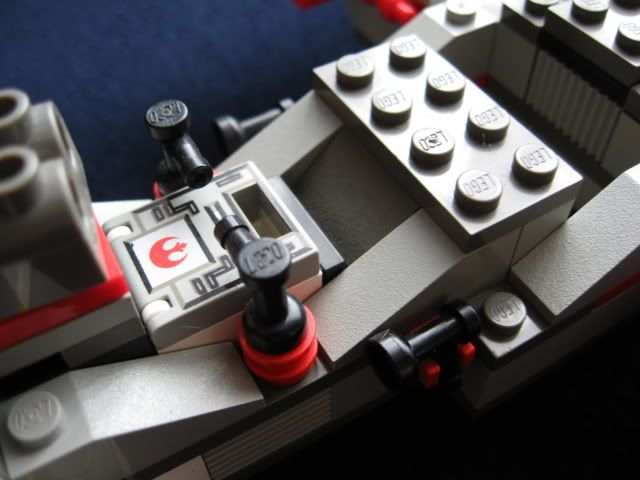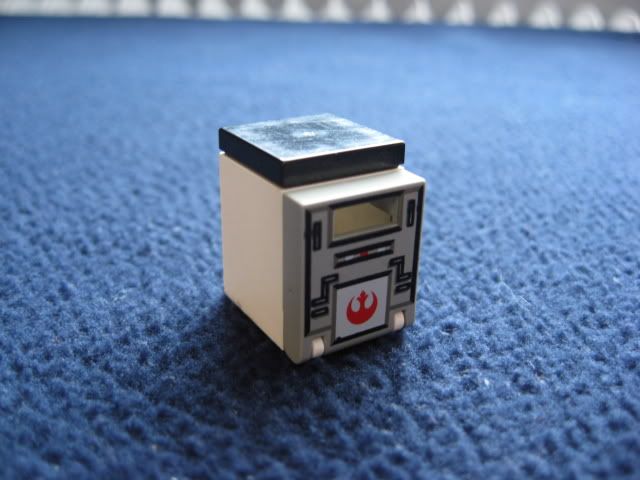 A look at the engines of the Y-Wing.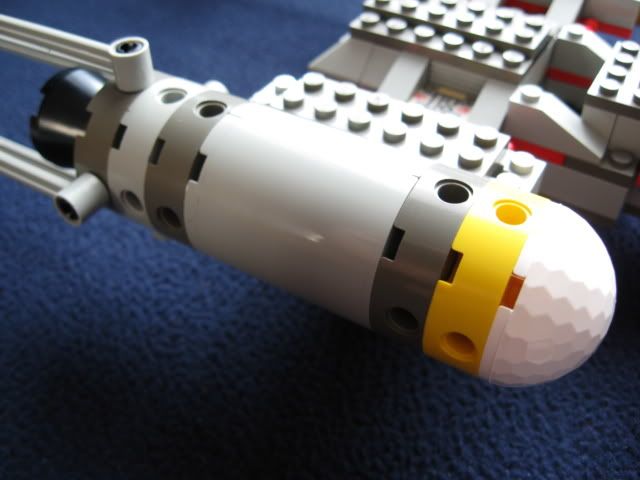 They are connected by two pins each.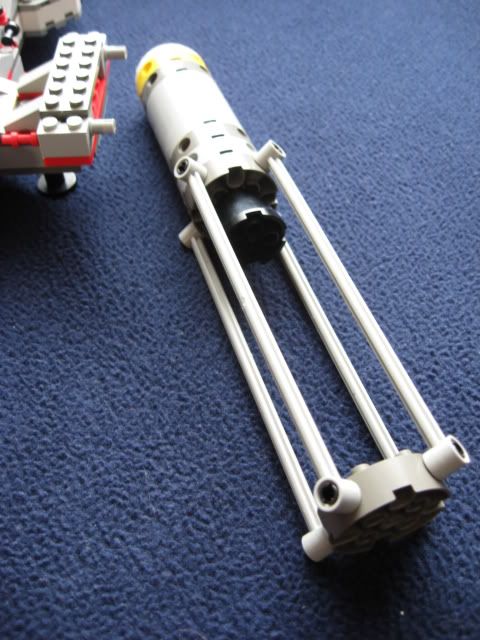 The landing gear which can be removed.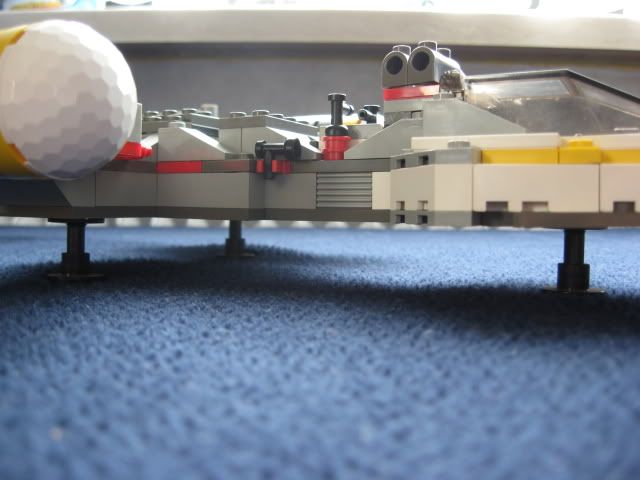 Luke is lying comfortably inside his cosy little cockpit. Yes, Luke. I put him in accidentally. So don't look for him because he is not included in this set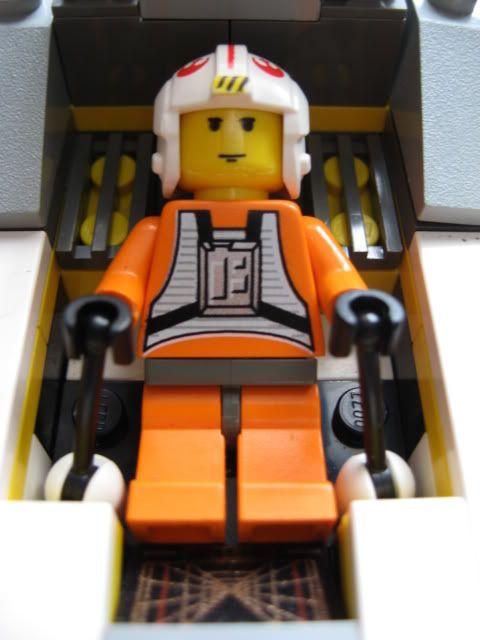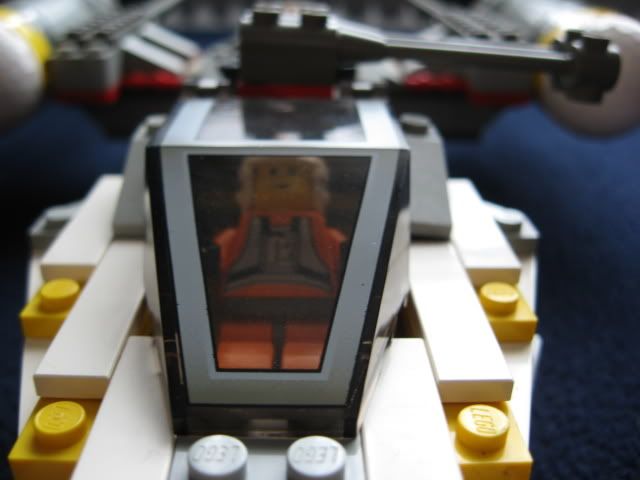 And of course R5-D4!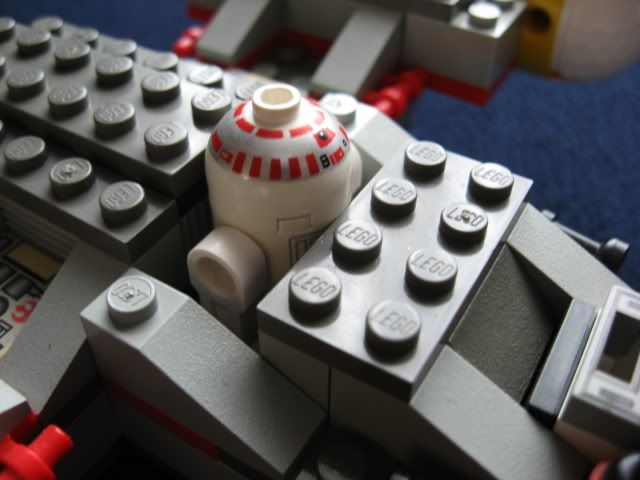 And to wrap things up, a look at the complete set.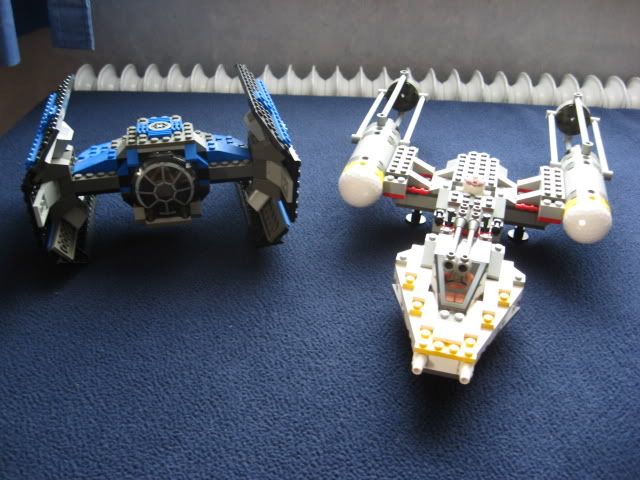 Price: 9/10 - Pretty cheap in my opinion for two ships.
Parts: 8/10 - Lots of useful pieces and a couple of rare ones.
Playability: 9/10 - Two ships that can 'battle' with each other so that's good


Minifigs: 9/10 - All really good.
Final: 9/10 - Awesome set. Great ships and figs and doesn't cost that much (at least back in the day

).
Edited by Mischa07, 14 January 2011 - 02:15 PM.