GAT - Ground Armored Tank
Pieces: 197
Minifigs: 0
From Wookieepedia:
Quote
The Ground Armored Tank (GAT) was a light tank used in the early Clone Wars by the Confederacy of Independent Systems as a light attack tank. It was rivaled by the Republic TX-130 Saber-class fighter tank. It was built by Baktoid Armor Workshop and, like many Separatist vehicles, the GAT was piloted by an integrated droid brain. While it was capable of performing a variety of tasks, the GAT excelled as a reconnaissance and fast-attack craft, due to its light armor.
The Full Article
Front:
Left Side:
Rear:
Right Side:
Top:
Bonus Pictures
The GAT in Acceleration Mode:
The GAT on the ground (without the fake-hovering-technique glass

):
And here it is meeting its match, the TX-130 Fighter Tank:
Reference Pic 1: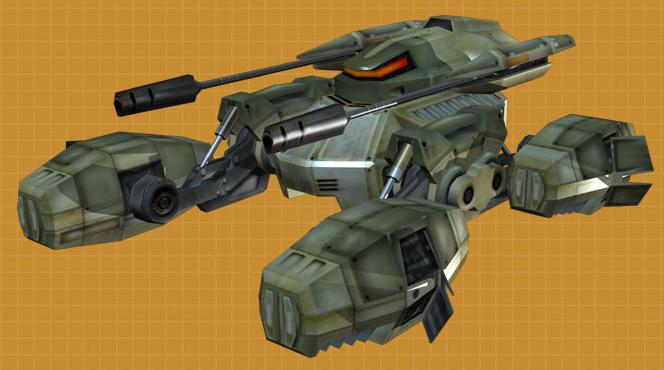 Reference Pic 2:
Brickshelf Gallery
Comments:
After I played the levels from the SW Battlefront 2 conversion pack and heard about this contest, I knew I had to make this! It was a challenge staying under the piece limit for the Small category, but I am quite happy how it turned out. Please let me know what you think and what I can still improve. Thanks!
Edited by KimT, 03 April 2009 - 10:15 AM.