We've also engineered the ultimate Mechanized Kashyyyk AT-RT Patrol Walker!
* Realistic design; stands at 10 inches tall; motorized!; 'Walks' at a pace of 2-3 inches per minute - not so 'swiftly', but stable and doesn't fall over as she walks. Can turn left and right. Requires 9V power supply - 9V train regulator or simple reversing battery pack.
* Features cockpit seating one (Technic; large figure) clone, rotating 'head' (+/- 20 degrees)!
* Hunt down surviving Wookiees on Kashyyyk.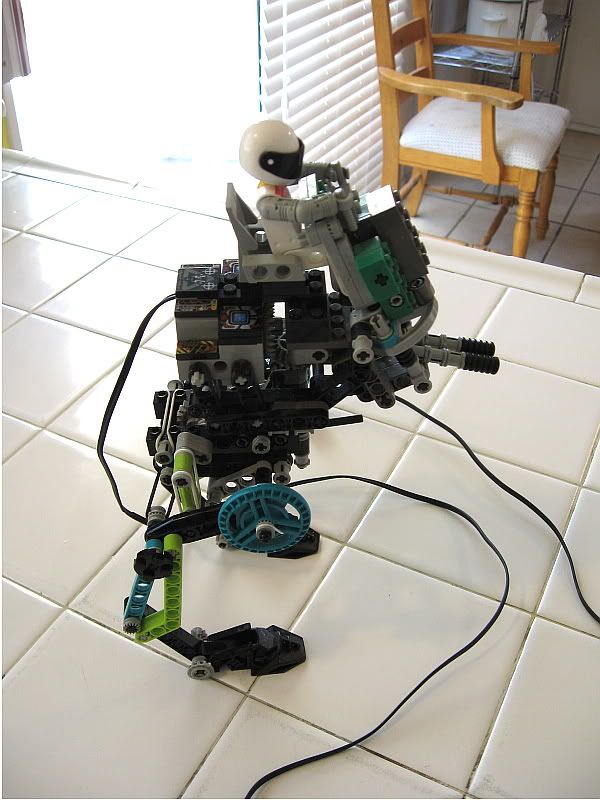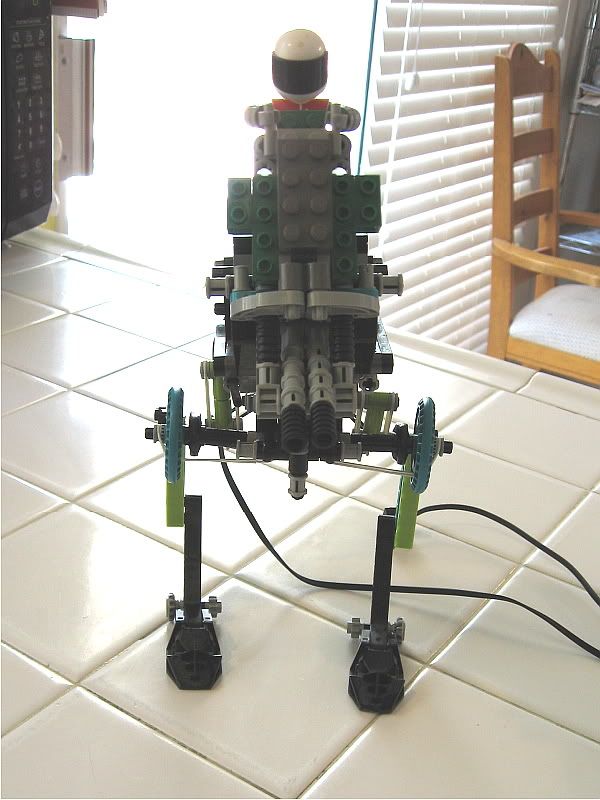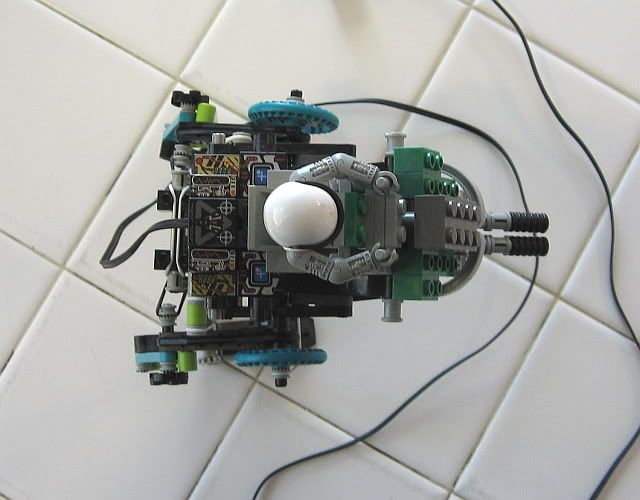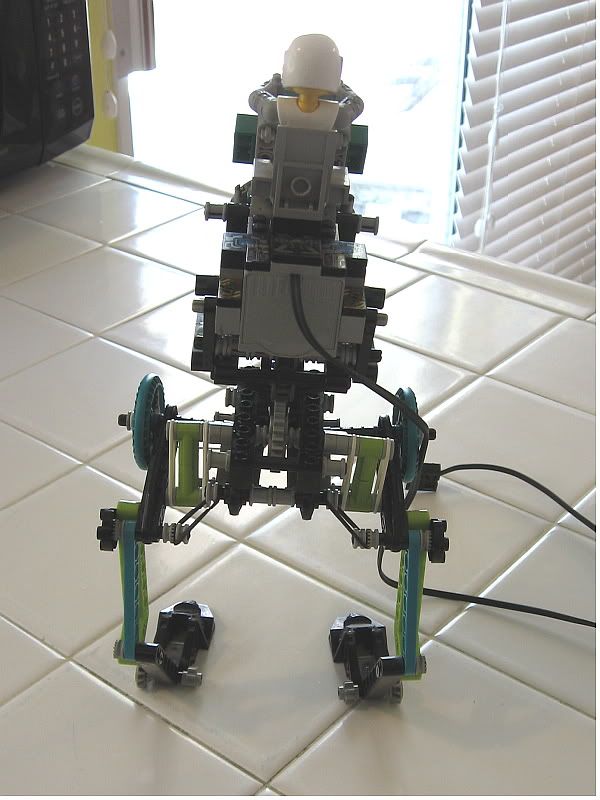 Final version with antenna added: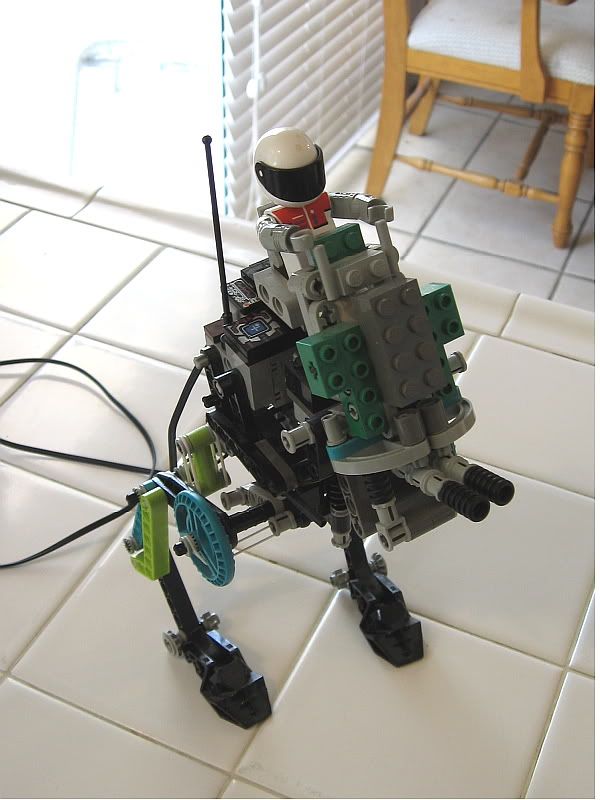 See her on patrol here:


Play well!
Ole&Godt's
Edited by KimT, 03 April 2009 - 10:14 AM.