4480: Jabba's Palace

Name: Jabba's Palace
Theme: Star Wars Episode VI
Set Number: 4480
Pieces: 234
Year released: 2003
Minifigures: 6
Price: Can't remember, but $30.00 according to Peeron
For me, this is a set I played with a lot when I was younger. Lots of awesome minifigs and the palace is good enough. Would love to see another version in the future.
Let's start things off with the instruction manual.
Front...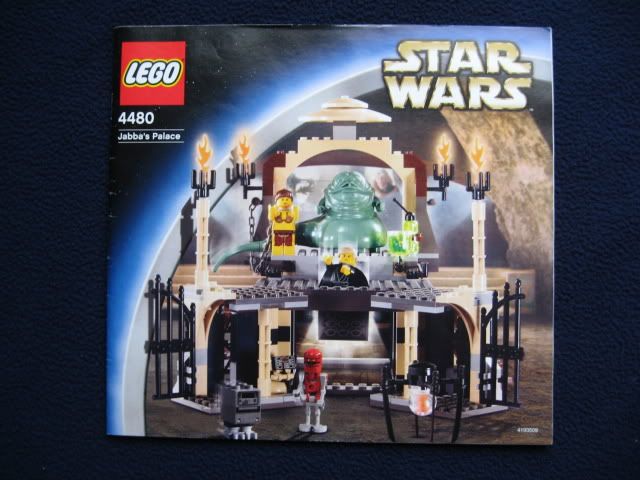 ...and back.
The minifig pages.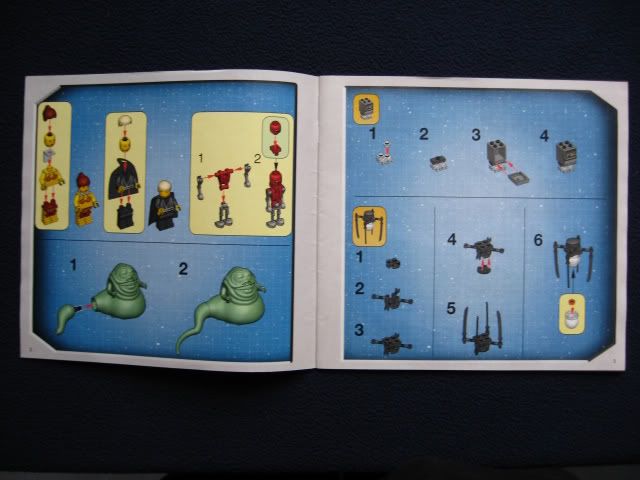 A random page.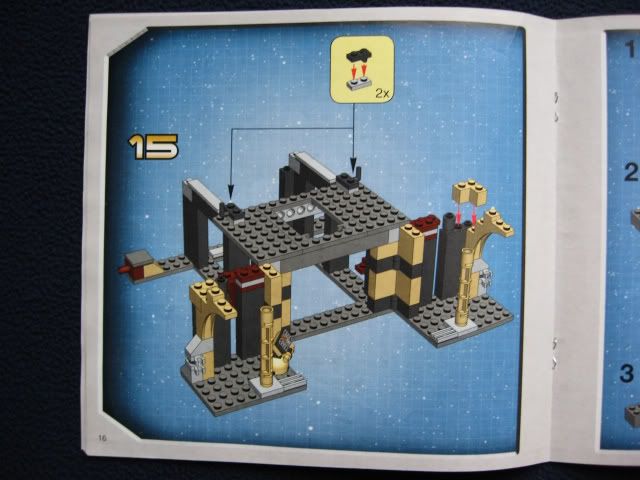 And here's a pic of the set with #4475 Jabba's Message and #4476 Jabba's Prize.
There are six minifigures included in this set. They are, from left to right: Leia, a B'omarr Monk, a GNK power droid, Jabba the Hutt, EV-9D9 and Luke Skywalker.
I'll start with the droids. Here's the B'omarr Monk (
http://starwars.wiki...rr_monk_btm.jpg
). I found these things very creepy when I first watched "Star Wars episode VI: Return of the Jedi" many, many years ago. LEGO has captured it well in my opinion. It's funny that its legs are build out of four Katana swords.
Next is the GNK power droid, also known as 'gonk droid' (
http://starwars.wiki...wiki/Gonk_Droid
).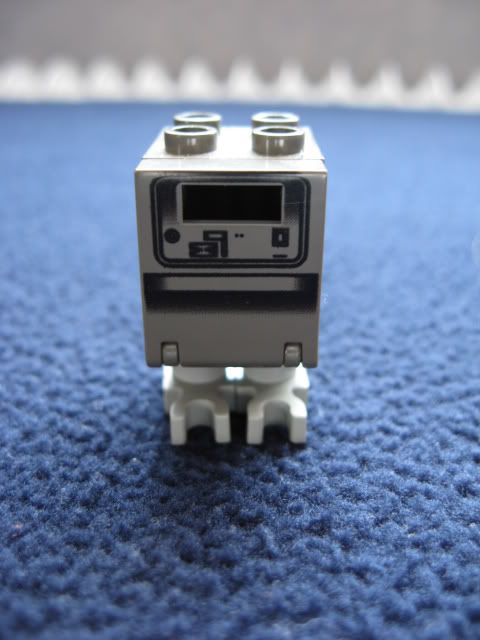 The GNK power droid is also a handy place to store Luke's hairpiece when he is using his hood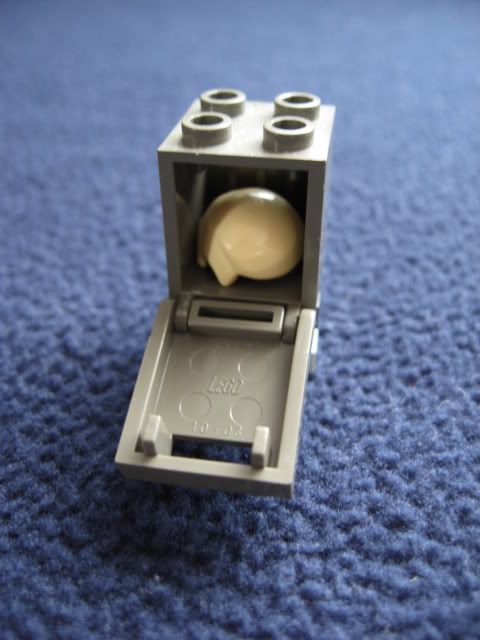 EV-9D9 (
http://starwars.wikia.com/wiki/EV-9D9
).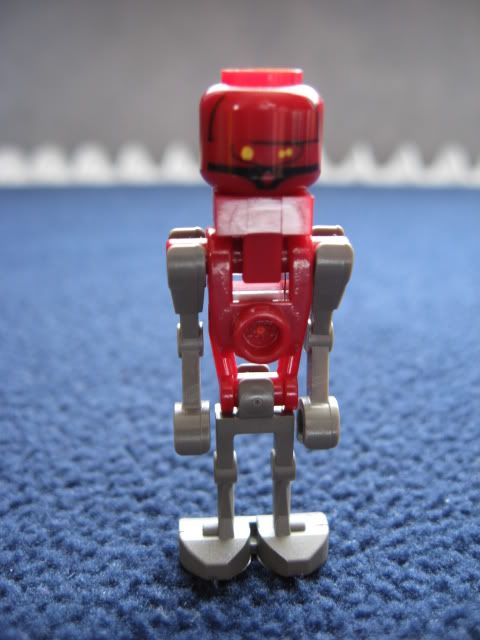 Now the other three figs. Here we have Luke Skywalker.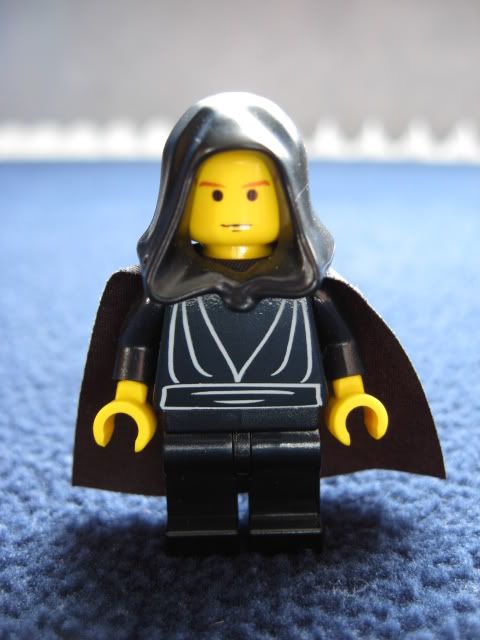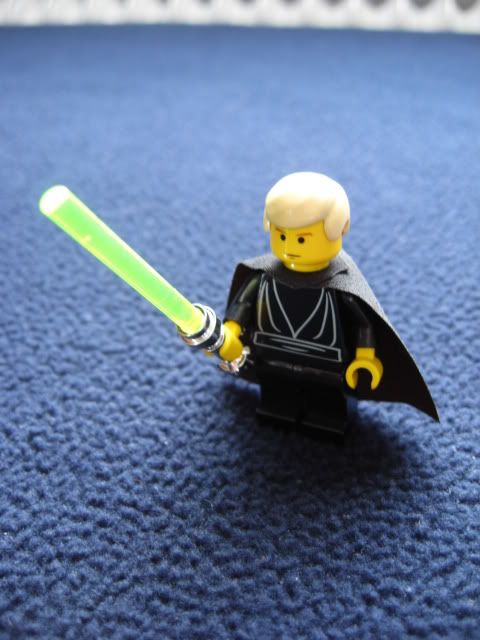 Slave girl Leia.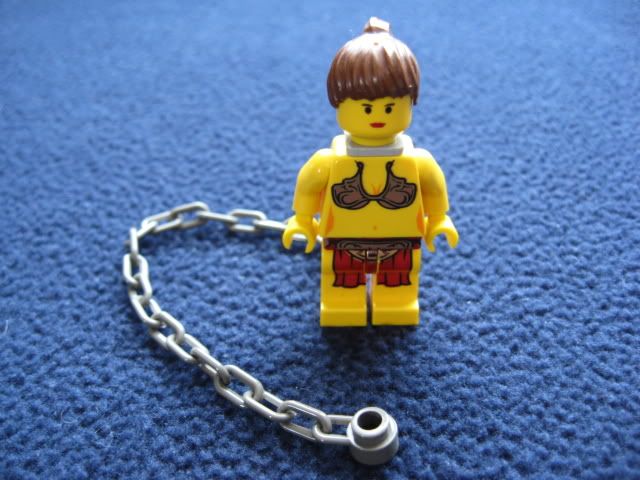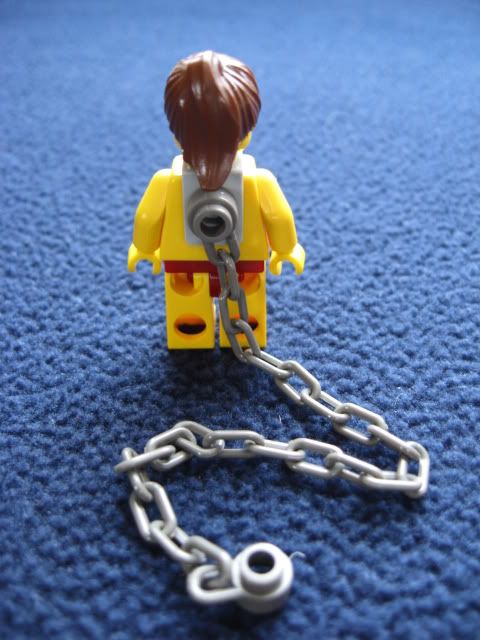 Here she is with her flesh twin from #6210 Jabba's Sail Barge.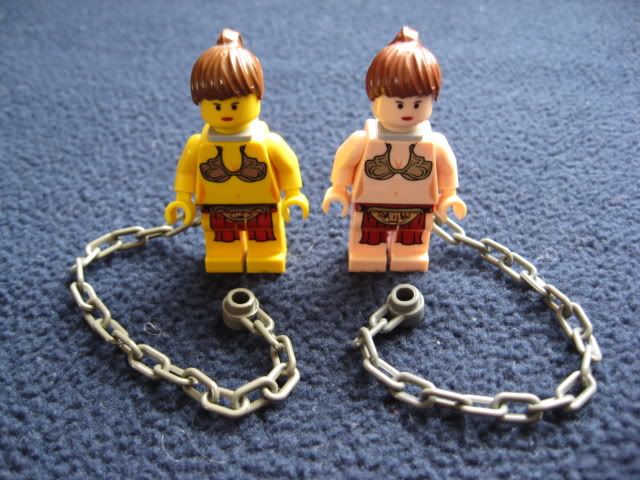 Last but not least, the king of this set: Jabba!
It's the same mold as Jabba from set #6210 Jabba's Sail Barge

Not really a minifig, but there's also a little frog in the set

Now we can enter Jabba's Palace.
The front and back.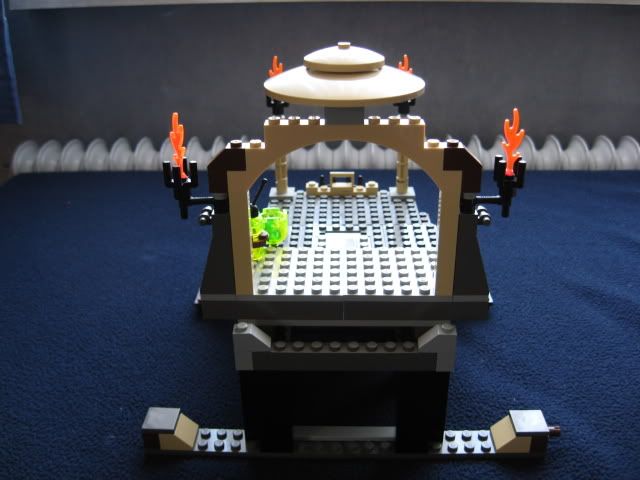 And the left and right side.
At the front of the palace there's a gate than can open up.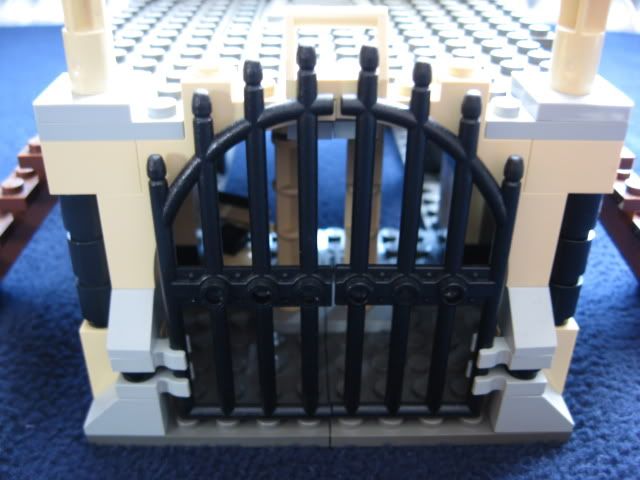 When you remove the handle on top of the gate you can open up the palace.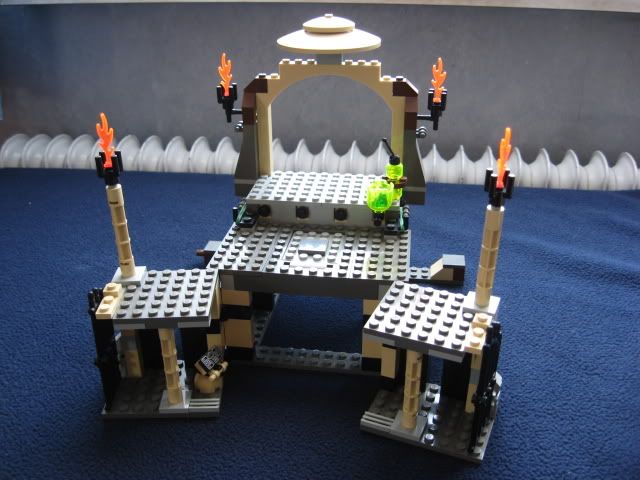 In the left side you will find EV-9D9's workplace.
In the right side you will find... absolutely nothing!
Another look.
Close-up of one of the stairs.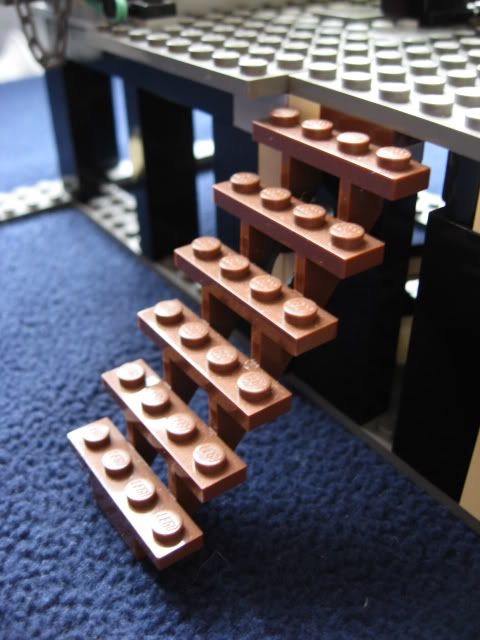 On the top floor is where you can place Jabba and Leia.
Jabba's dinner. Poor little frog.
In front of Jabba you will find a trapdoor.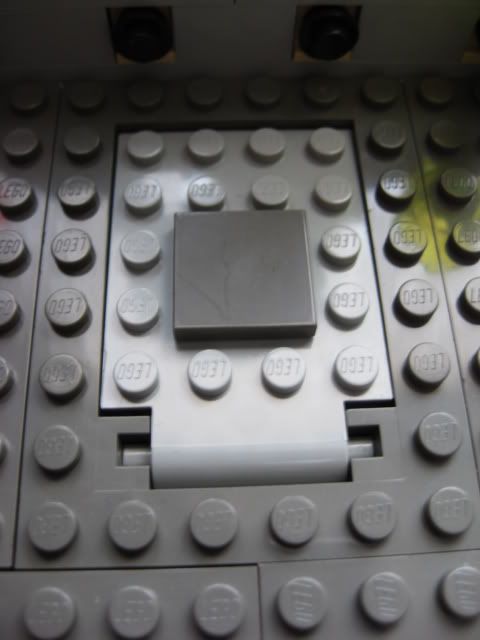 I had to replace the original black rubber bands because both of them had broken.
By pushing/pulling Jabba's 'throne' back the trapdoor will open up.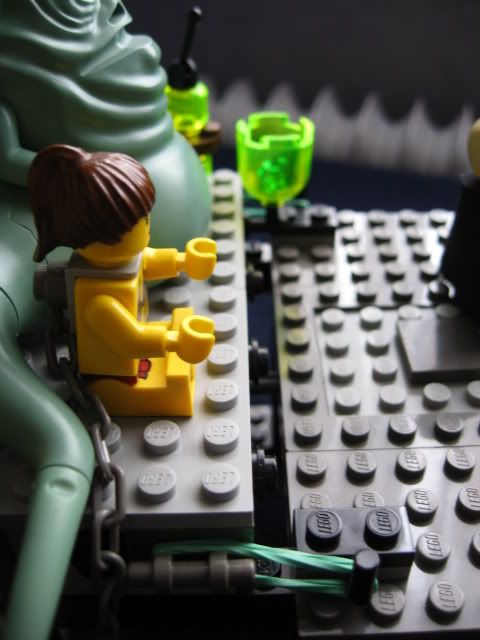 A look from inside.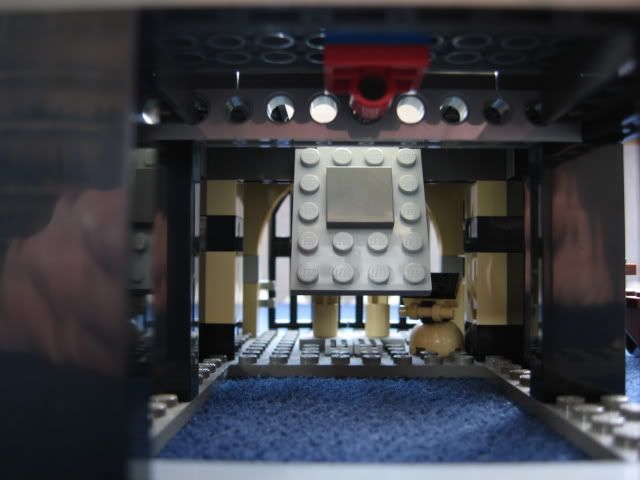 It's also possible to remove Jabba and Leia with a piece of the palace.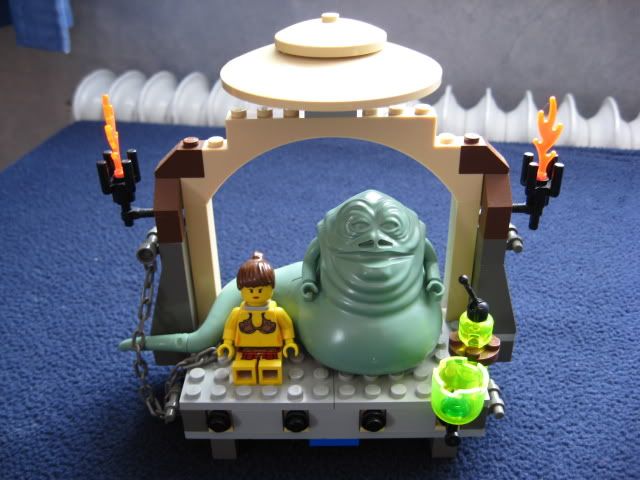 A look a the whole palace with the minifigs.
If you have sets #4475 Jabba's Message and/or #4476 Jabba's Prize you can attach them to Jabba's Palace.
Set #4475 Jabba's Message attaches to the right side.
And #4476 Jabba's Prize to the left side.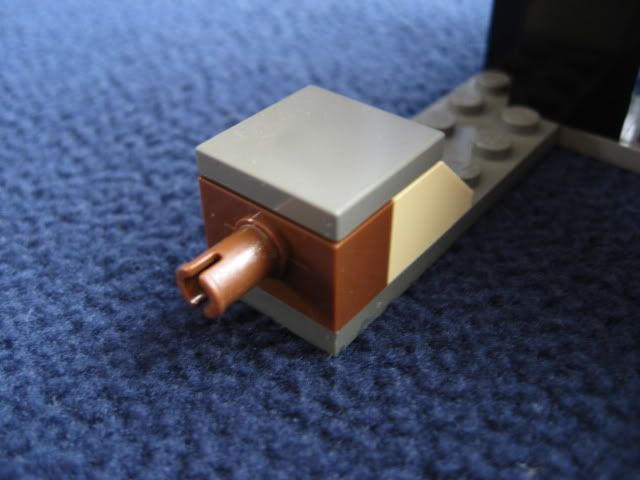 A look at the whole palace.
Price: 8/10 - Pretty cheap for a bunch of minifigs and a good palace.
Parts: 7/10 - Alright. Not really any special pieces.
Playability: 8/10 - Lots of features and even more playability when you add #4475 Jabba's Message and #4476 Jabba's Prize.
Minifigs: 9/10 - All of them are great in my opinion, especially Jabba and Leia. I would've loved to have seen a LEGO Rancor though.
Final: 8/10 - The minifigs make this set but the palace isn't bad. It doesn't really look like the one from the movie, but it has a lot of features.
Edited by Mischa07, 14 January 2011 - 02:28 PM.