Ok, a disclaimer: this is by far my most frivolous thread yet.
Northern Illinois Train Club (www.niltc.org) shows are usually a Friday night setup and show on Saturday and Sunday. Due to car and family issues, I had to miss the Sunday show. When I showed up on Sunday evening to pack up, I found that the club members had arranged an Orc invasion of the south end of Brickington! I thought you all might get a kick out of what they did.
In a vain attempt to flee the Orcs who are invading the clifftop christmas tree farm, a burning logging truck plunges off the cliff.
An airplane crash, need I say more?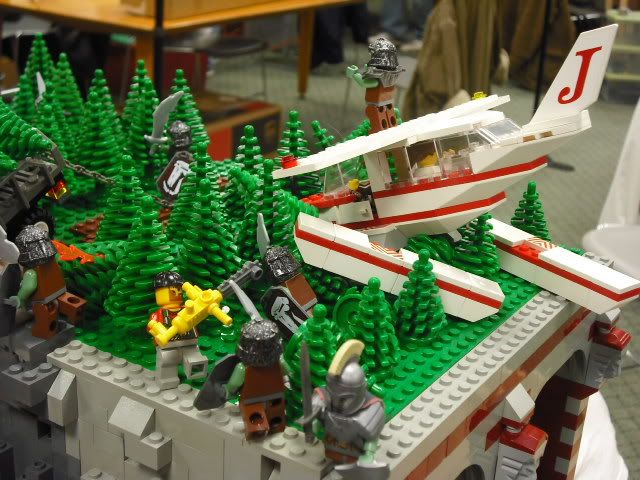 A clifftop overview shot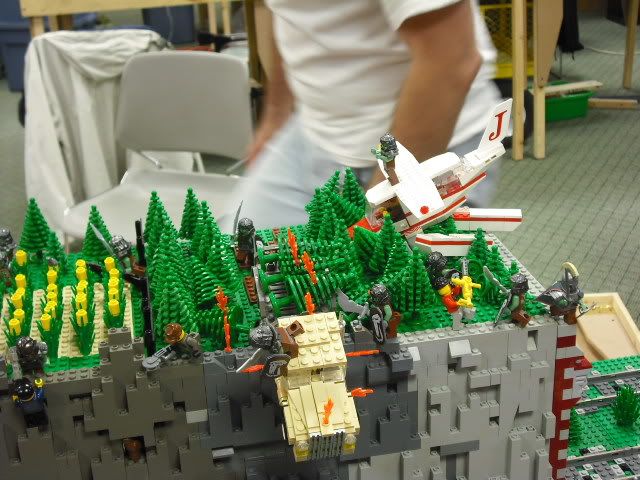 Barbarism in the airport parking lot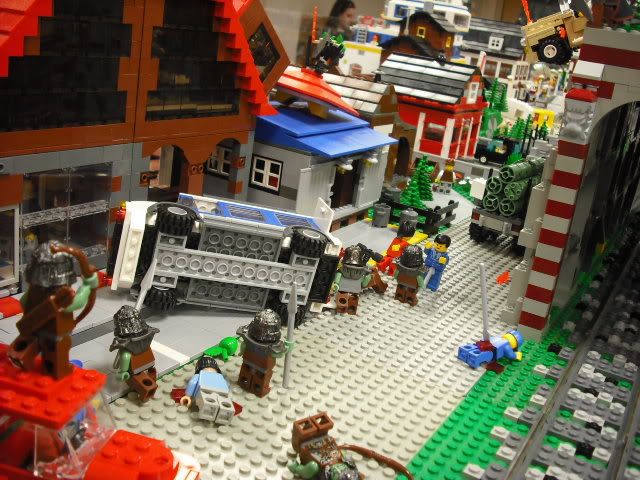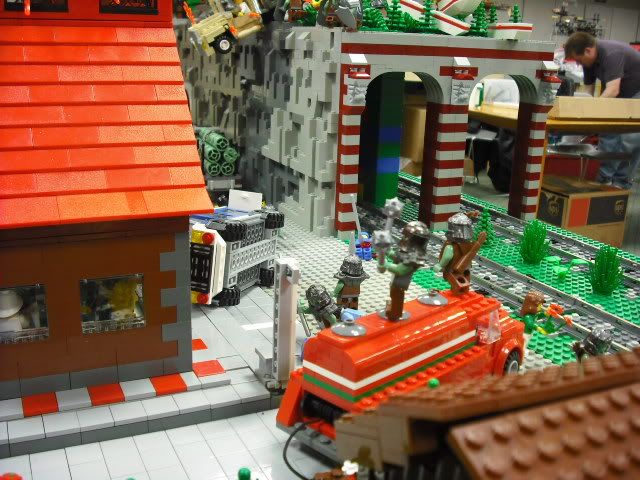 Orc takeover of the airport terminal
Lastly, they made a minor change to my formerly heartwarming proposal scene...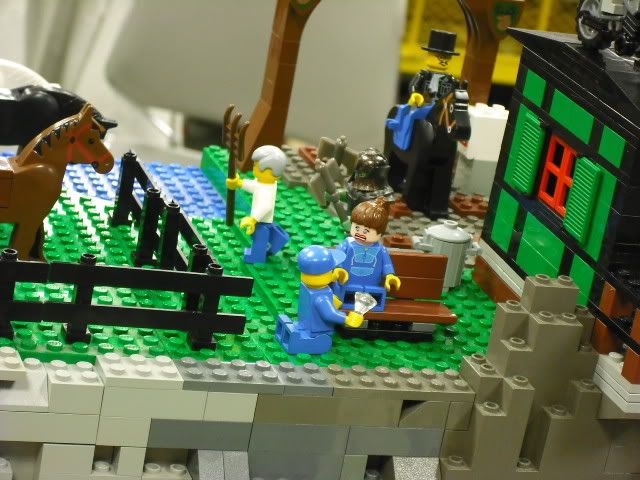 I have to say, I wasn't aware that the club members had brought along so many extra Orcs and fire pieces! Perhaps this joke was in the works for a while....

Edited by Eilif, 31 March 2009 - 10:09 PM.