The Rebel Recon Speeder was the rebellion's main recon unit during their skirmish on Tattoine. It is very fast and nimble and can easily dodge on coming artillery fire. It went ahead of the rebel scout speeder and to scout areas for hidden enemy. It is equipped with two small anti tank turrets and two anti personnel Vulcans.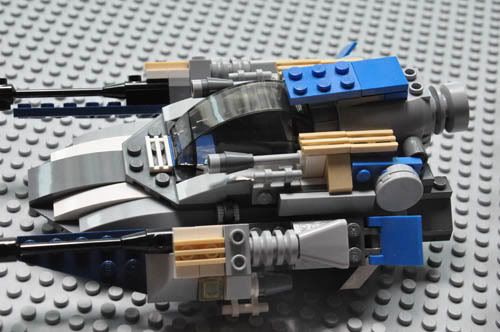 Used 182 pieces including the stand.
features 5 minifigs: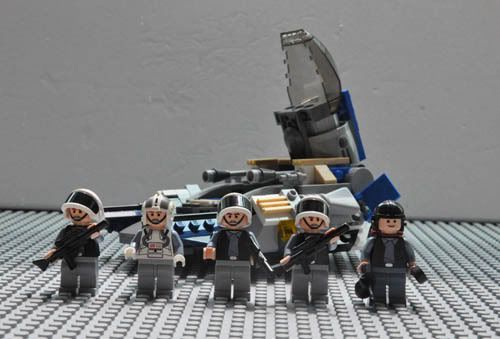 1 pilot
3 rebel infantry
1 rebel mechanic
front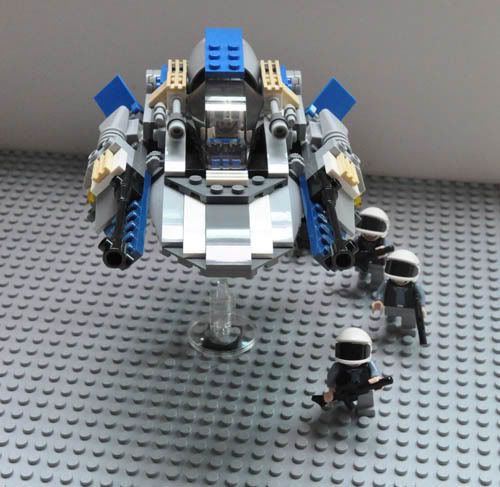 top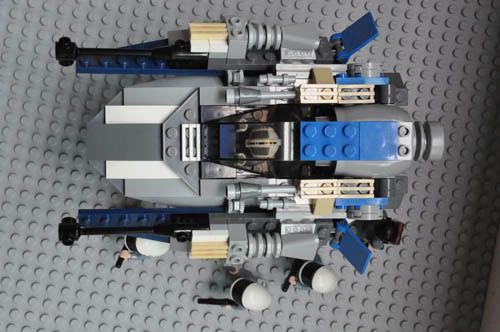 right (yeah, he got shot. hehe)
left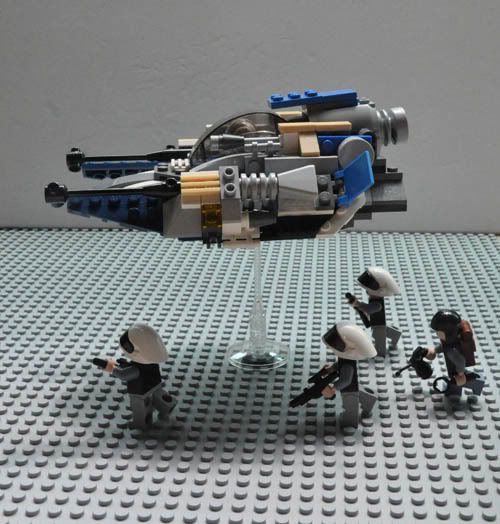 back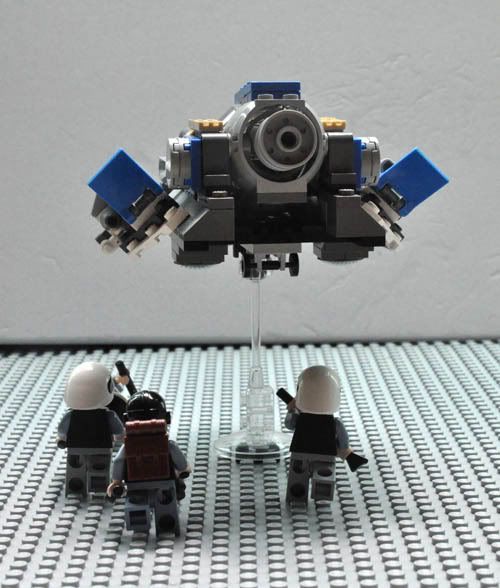 engine details
cockpit opening function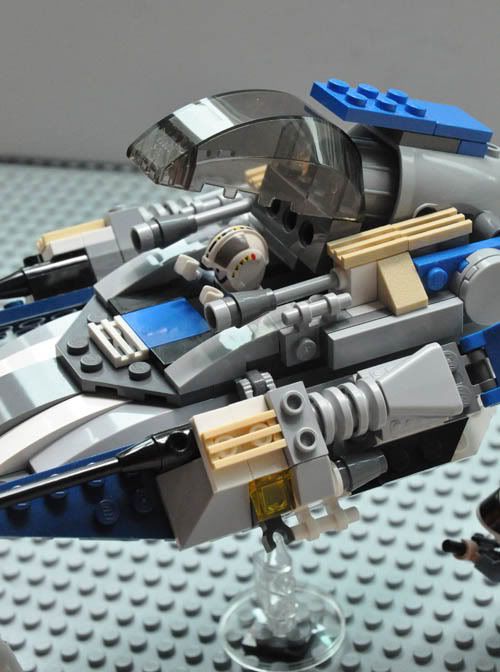 the figs
I made the because i really liked how the snow speeder looks like, so i decided to make one that would look nice with the rebel scout speeders.
Gallery
click for more pics!
Comments and critiques are welcome! :D
Edited by kapten jei, 31 March 2009 - 01:37 PM.