7133: Bounty Hunter Pursuit

Name: Bounty Hunter Pursuit
Theme: Star Wars Episode II
Set Number: 7133
Pieces: 253
Year released: 2002
Minifigures: 3
Price: Can't remember, but $30.00 according to Peeron
This is one of my favourite sets from episode II. I really love the colours and design of the two speeders. There are also a couple of rare and exclusive pieces included.
Let's start off with the instruction manual.
Back.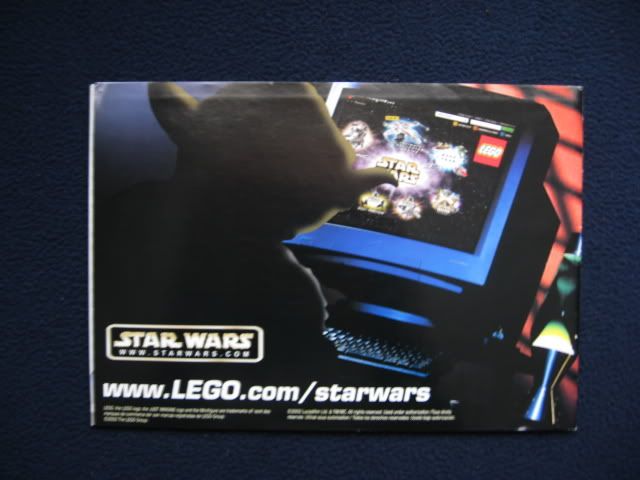 The minifig pages.
A random page.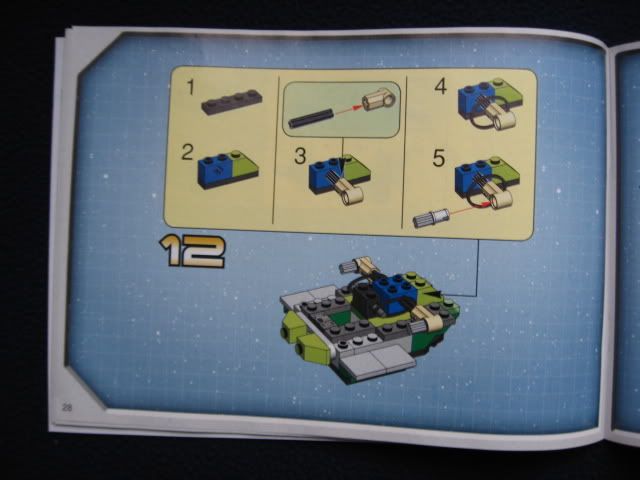 And a nice picture of this set that was also in the manual.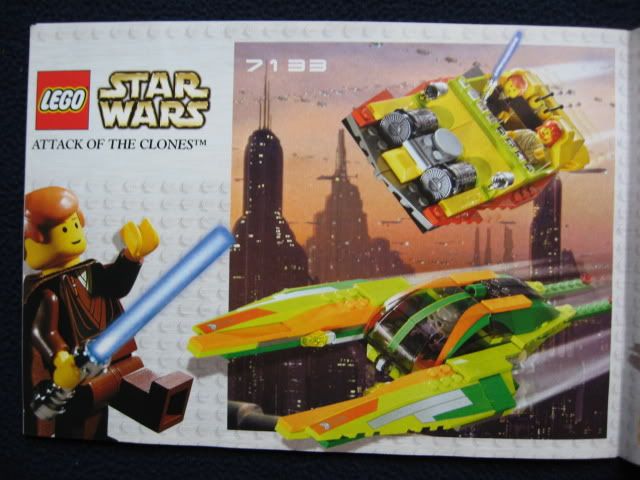 The minifigs in this set are Obi-Wan Kenobi, Anakin Skywalker and Zam Wesell.
Obi-Wan is a good fig. His head is only available in this set.
Anakin is also a nice figure. I really like his torso with the little ponytail on it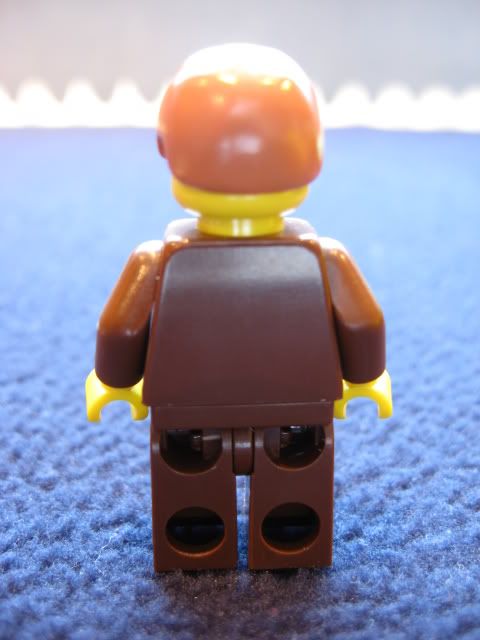 Here are the lightsabers of the two Jedi.
Zam Wesell, the bounty hunter. Here she is her human form without her helmet. Torso and legs are exclusive for this set.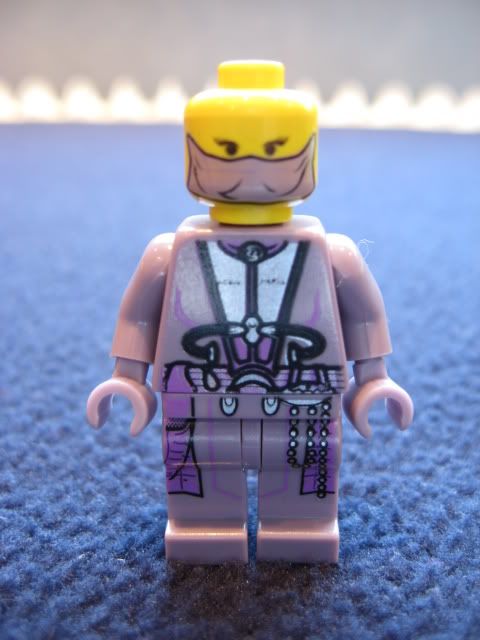 On the back of her head there is an alternative printing. This is what Zam really looks like because she is 'a shapeshifting Clawdite bounty hunter from the planet Zolan. In her true form, Wesell was a green-skinned reptilian, although she often appeared as a Human woman with short reddish-blonde hair, and wore a tight-fitting purple Mabari armorweave bodysuit with a veil over her face.' (from Wookieepedia
http://starwars.wiki...iki/Zam_Wessell
).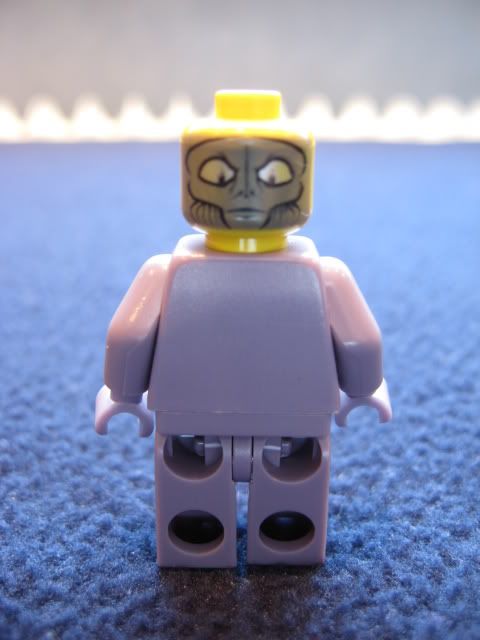 Here she is with her head turned to the front.
Her Clawdit face with her helmet on.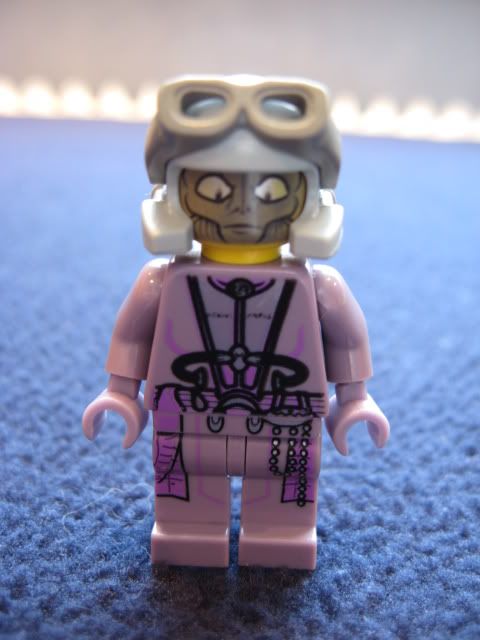 And her human face with her helmet on.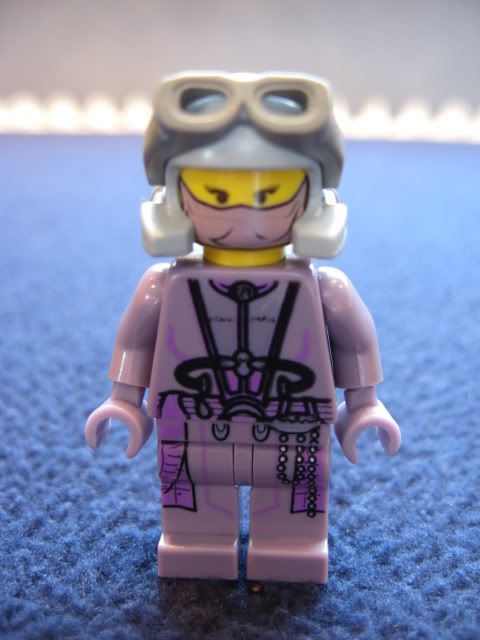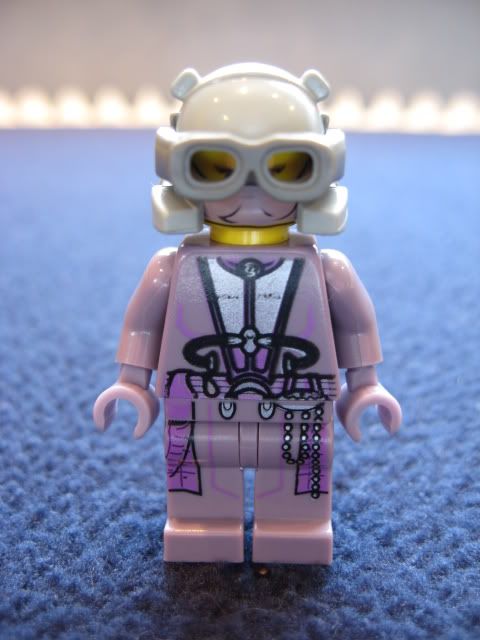 A shot from the back of the rare helmet (at least in this colour).
Sideview.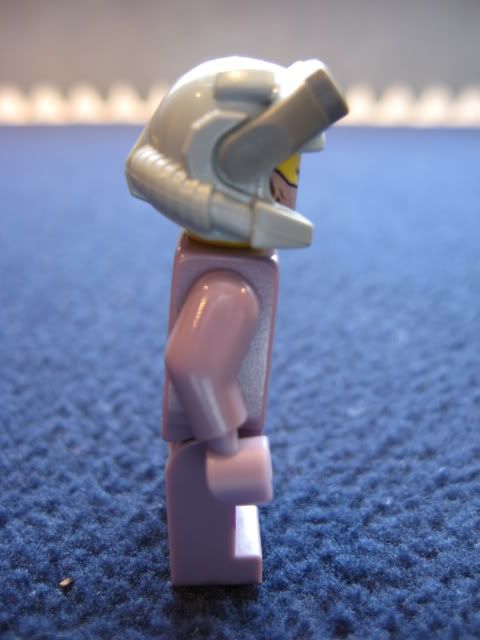 A close-up of her rifle.
Watch out, here comes Zam!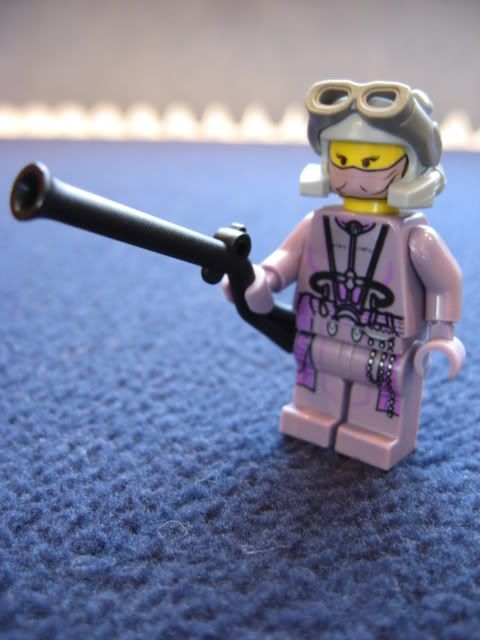 The first vehicle that you build in this set is the speeder that Anakin 'borrows' in episode II, a XJ-6 airspeeder (
http://starwars.wiki...XJ-6_airspeeder
) I really love it. The colours are awesome and it looks exactly like the one from the film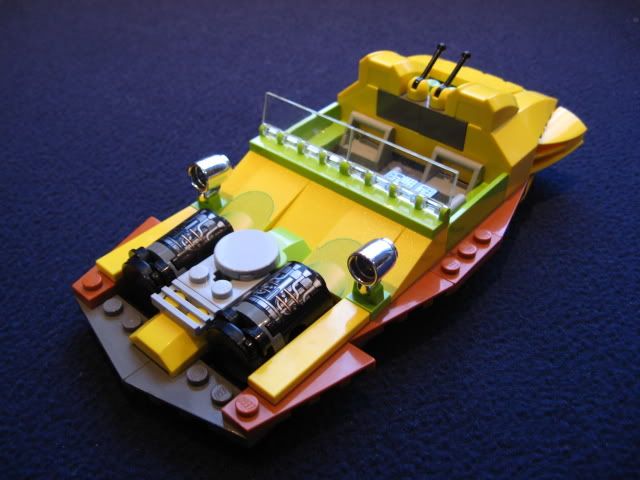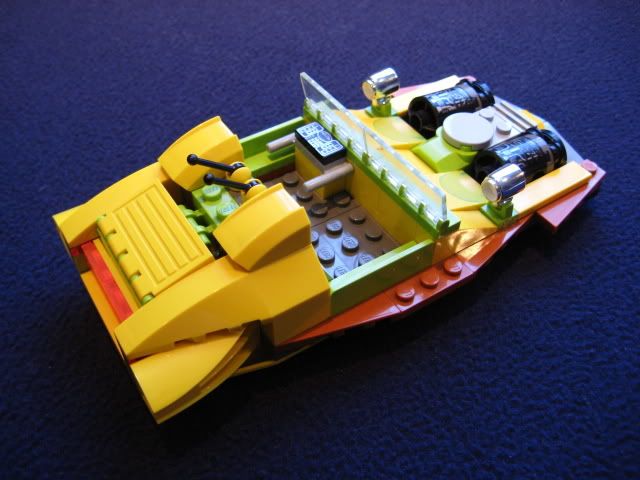 Printed controls piece.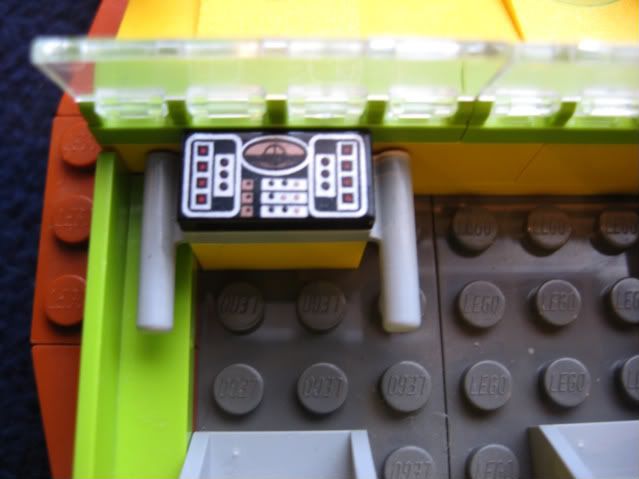 Back.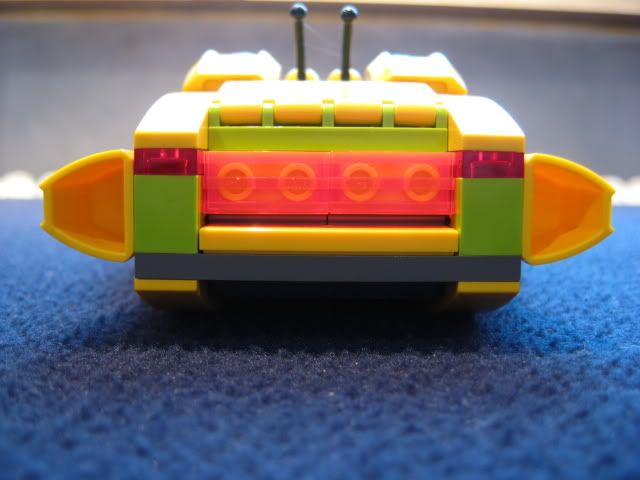 Bottom.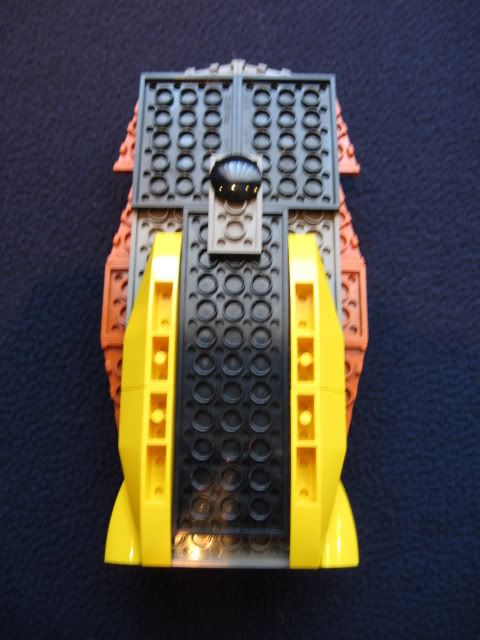 A close-up of the engines. They can move a little bit up and down.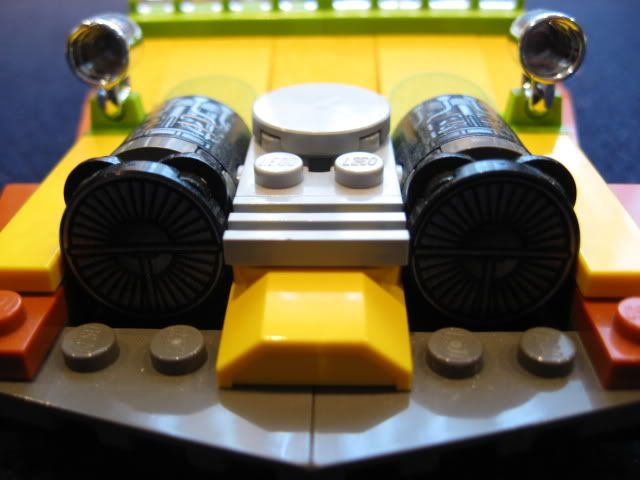 Two nice printed pieces behind the engines.
I took the engines out so that you can take a better look at them.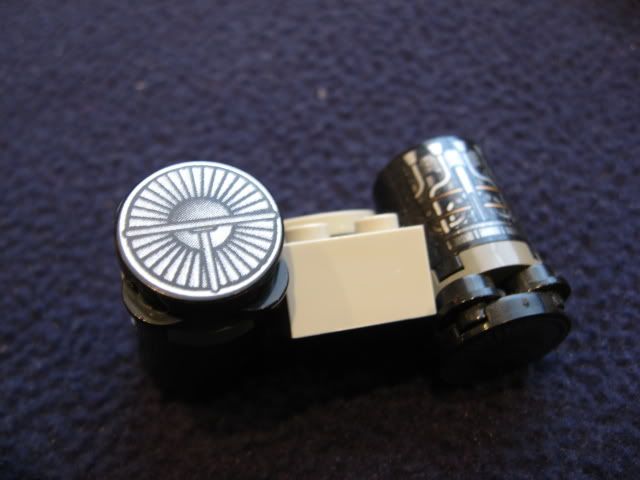 These are the most special pieces from this vehicle.
These slope bricks are exclusive.
Also two exclusive pieces.
Two rare tile pieces.
Shiny headlights.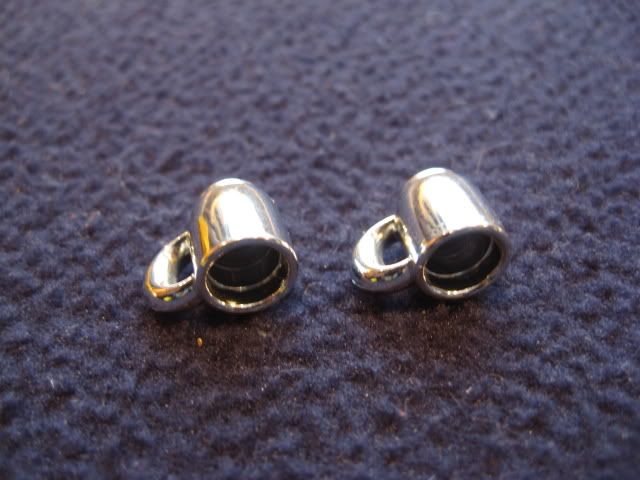 Anakin and Obi in the speeder.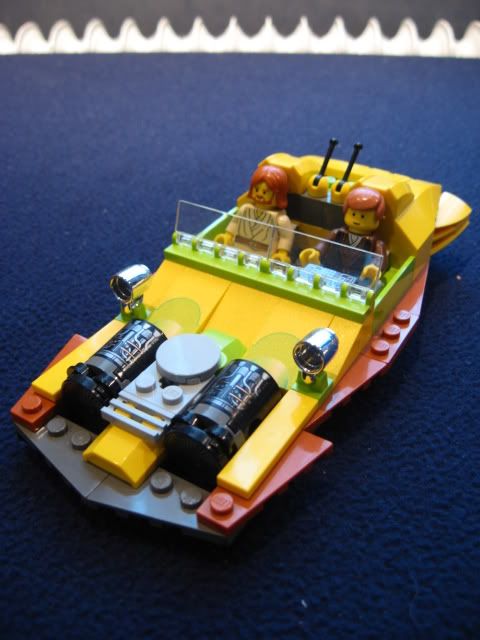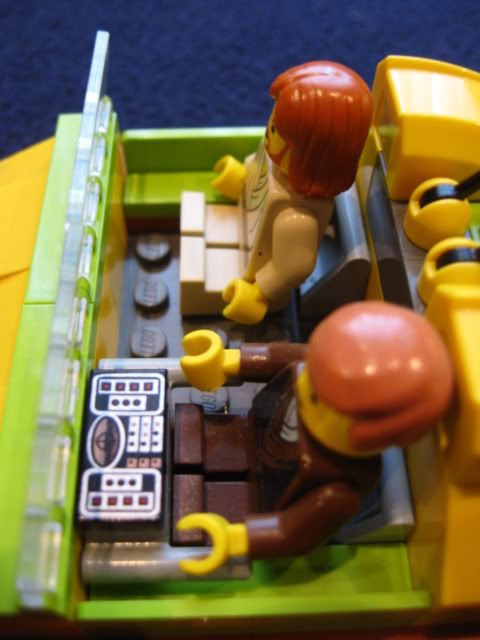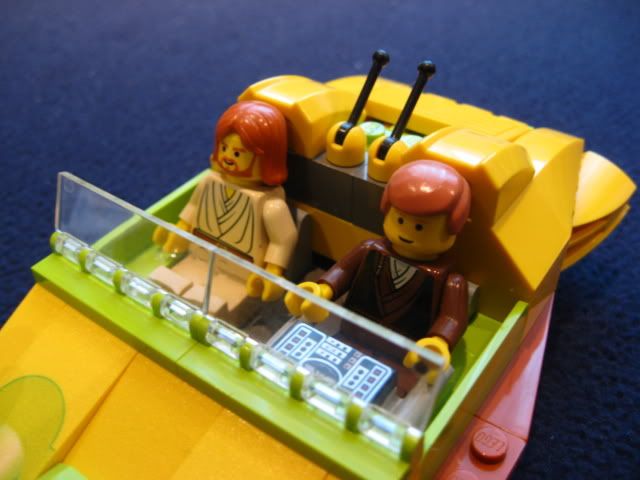 Ready for action.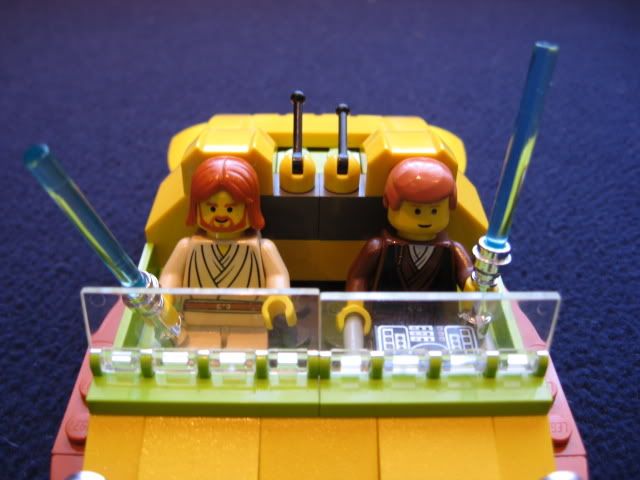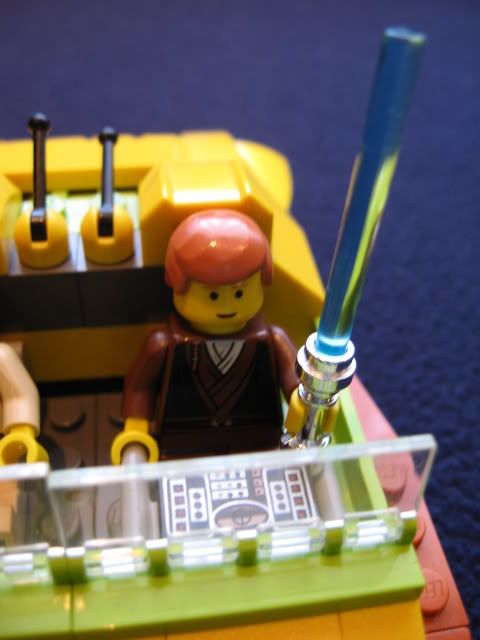 Anakin holding the 'steering wheel'.
A look from the back.
There's a storage compartment in the back.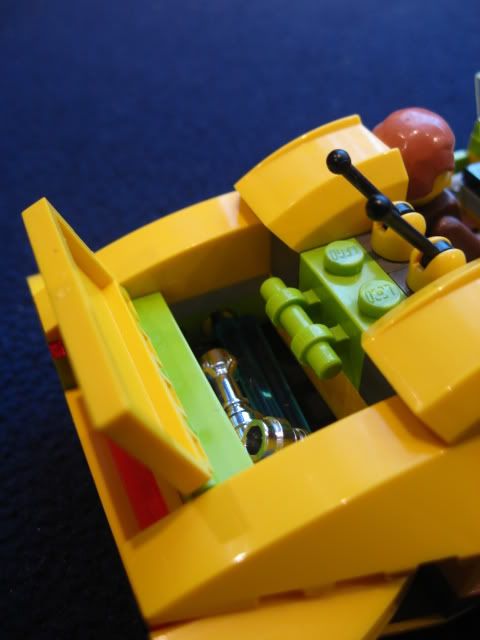 You can put the lightsabers in it.
Or not.
I couldn't get all the photos in one post, so part 2 of the review is a couple of posts down.
Edited by Mischa07, 14 January 2011 - 02:04 PM.