7251: Darth Vader Transformation

Name: Darth Vader Transformation
Theme: Star Wars Episode III
Set Number: 7251
Pieces: 53
Year released: 2005
Minifigures: 2
Price: Can't remember, but $7.00 according to Peeron
This is a nice little set of a pivotal scene from "Star Wars episode III: Revenge of the Sith"
First there is the instruction manual.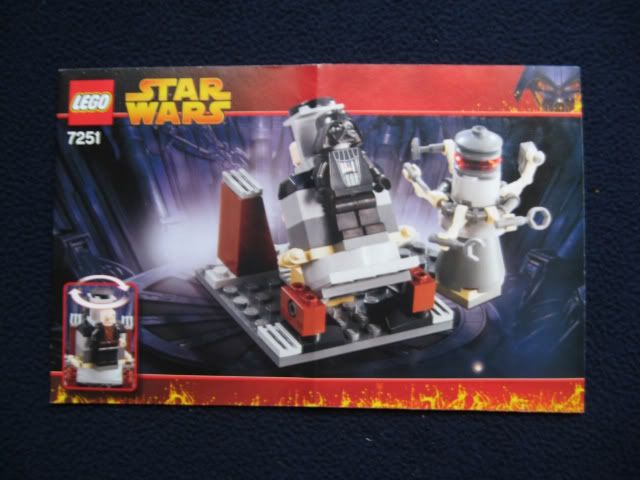 Back.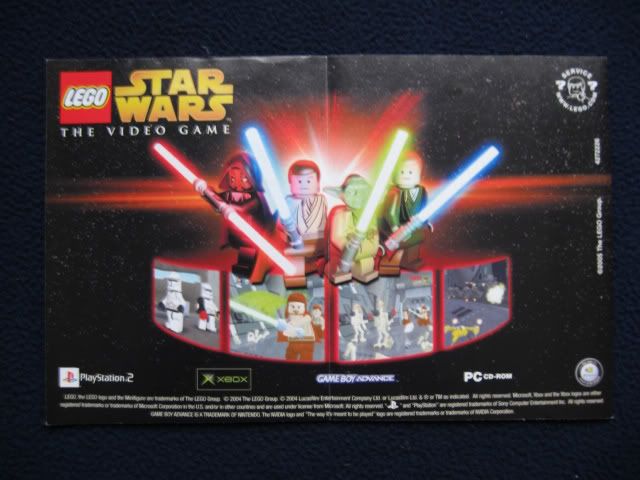 The minifig page.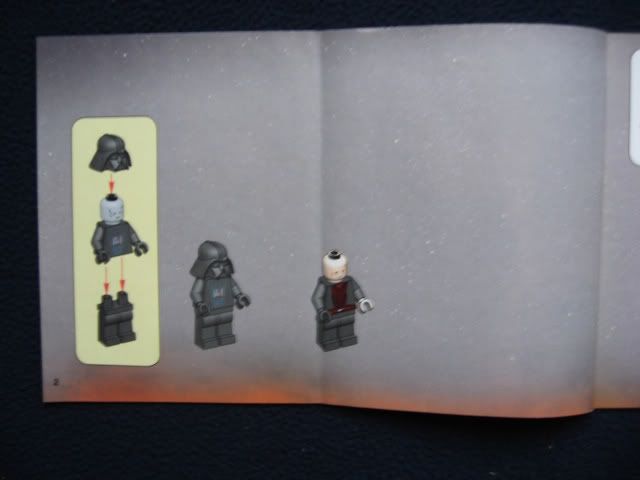 And a random page.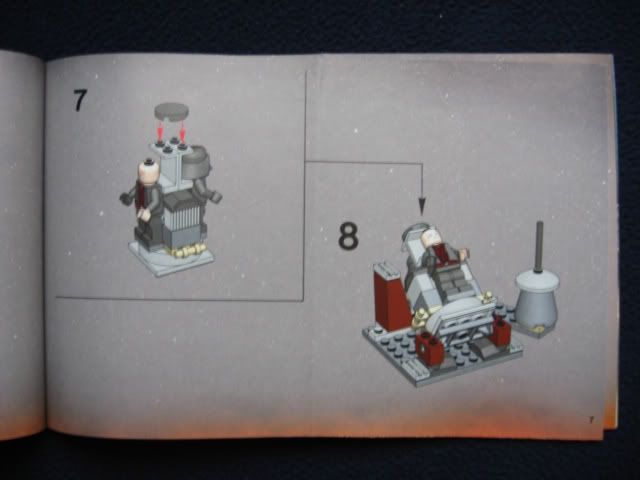 Here are the minifigs. Darth Vader and a very scarred and wounded Anakin Skywalker.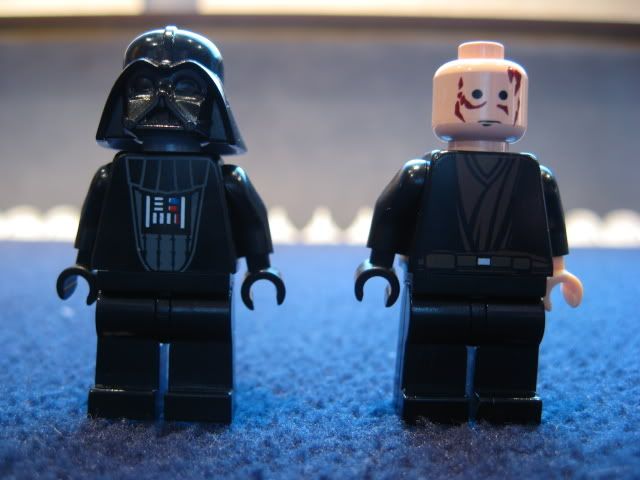 Let's start with Darth Vader. He is a nice fig, but I already have a couple of him (four in total). Shame he comes without a cape or lightsaber.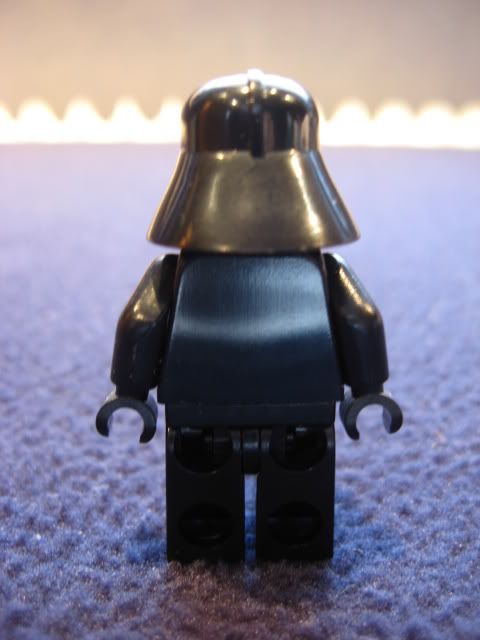 This is what he looks like when you remove his helmet.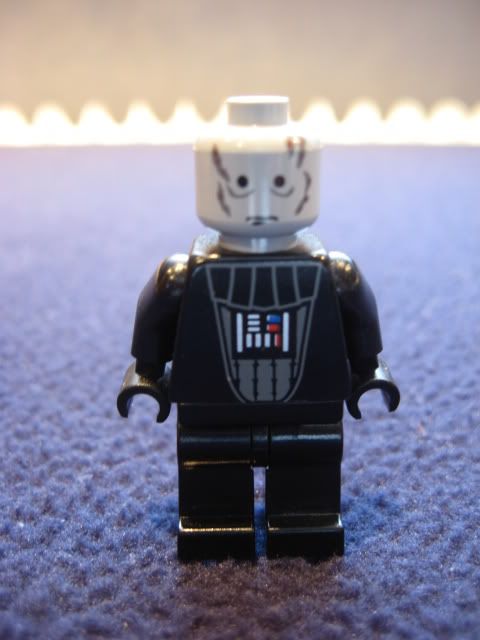 Anakin is a nice fig as well and his head is only available in this set.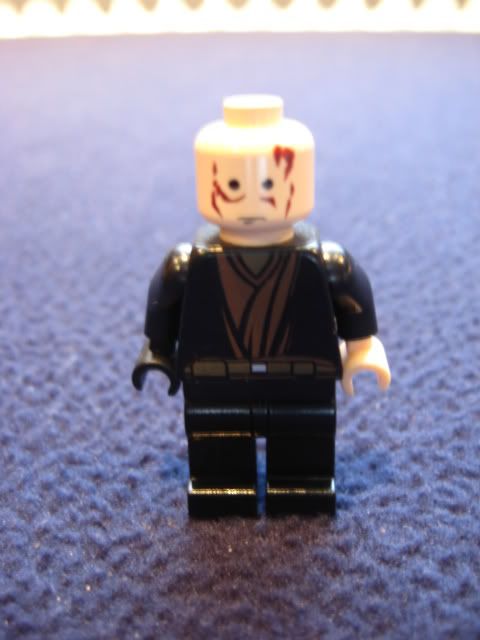 Here's the set without the minifigs.
Here's how the transformation station looks like when it's empty.
And here it is with Darth Vader in position
And here's Anakin.
View from the side of both figures.
Darth Vader face up, Anakin face down.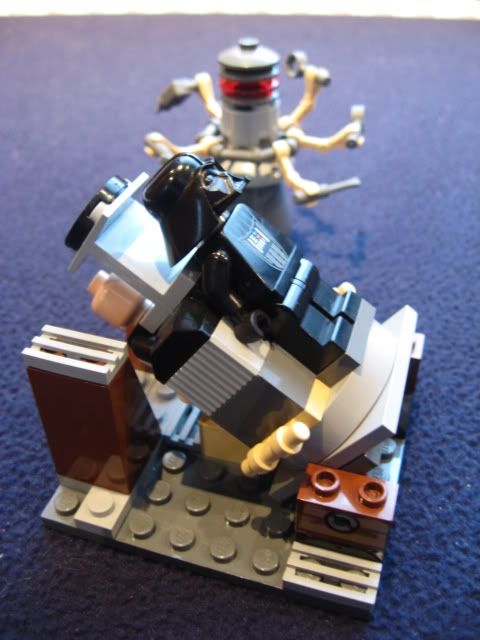 The other way around.
You can move the medical droid around a bit because of this piece.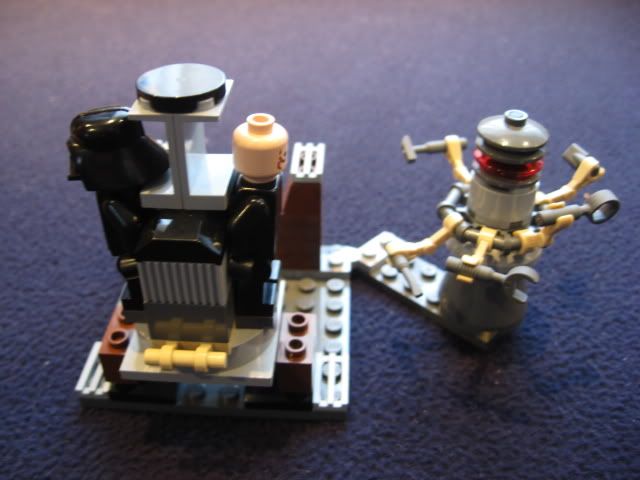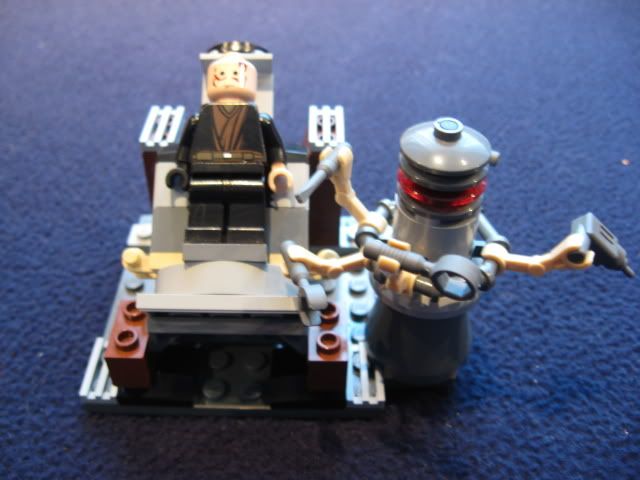 A view from above.
The medical droid without his tools.
And with them.
A close-up of the tools.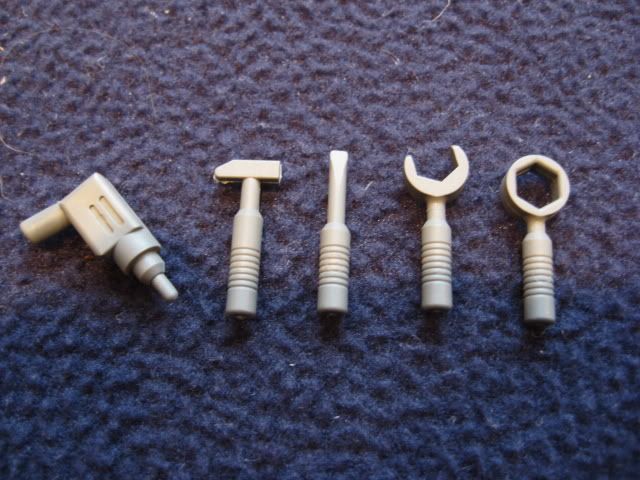 Price: 8/10 - The price is alright for two neat figs and a nice transformation station with medical droid.
Parts: 7/10 - Not really any special pieces, but the mechanical arms and tools are nice.
Playability: 8/10 - Fun way of transforming Anakin to Vader.
Minifigs: 8/10 - Only way to get the wounded Anakin figure and a cheap way to get Darth Vader.
Final: 8/10 - A solid set.