4476 Jabba's Prize

Name: Jabba's Prize
Theme: Star Wars Episode VI
Set Number: 4476
Pieces: 39
Year released: 2003
Minifigures: 2
Price: Can't remember, but $7.00 according to Peeron
This is a pretty neat set with some great minifigs and a nice little room.
First, as always, the instruction manual.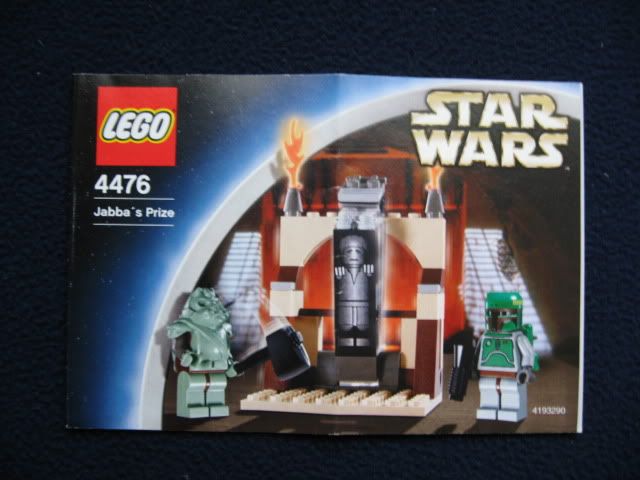 Back.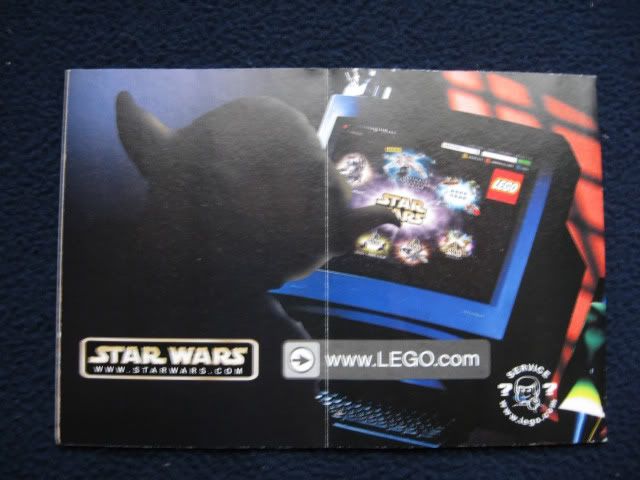 The minifig page.
And a random page.
The minifigs; Boba Fett and a Gamorrean Guard.
Boba Fett. This was the second set that included him (the first being #7144 Slave I).
Without his helmet and jetpack.
I really love the Gamorrean Guard. He is a bit different than the Gamorrean Guard from the later released #6210 Jabba's Sail Barge: (
http://www.brickset....nifigs/?m=sw087
)
He has a different torso and the Gamorrean Guard in this set has colour in the crotch area

Here's a pic from a Gamorrean Guard from "Star Wars episode VI: Return of the Jedi":
http://starwars.wiki...Vibro-lance.jpg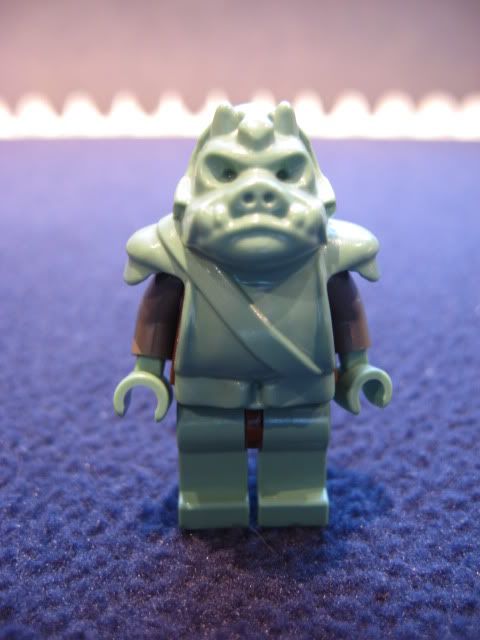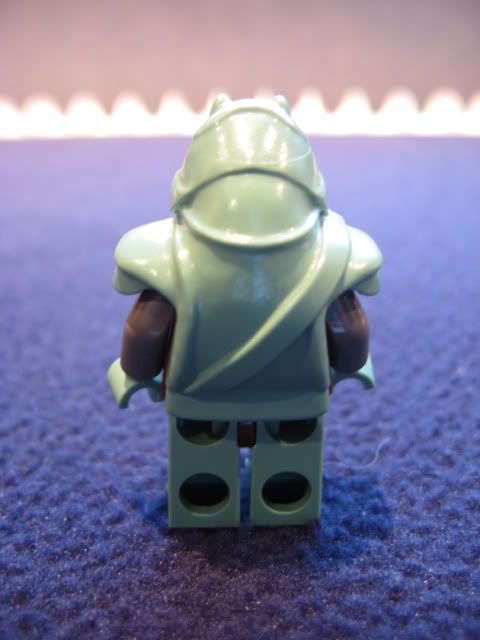 With his big axe.
Without his head.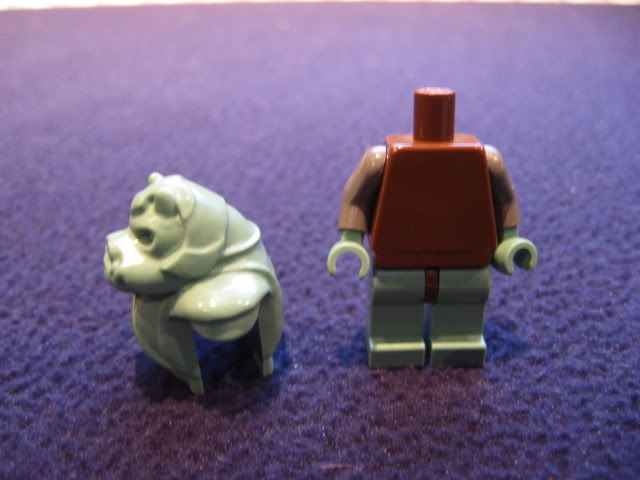 Finally, there is the 'room' in Jabba's Palace that has Han Solo frozen in carbonite in it.
Front view.
Back.
Han is held in place by that thing on top. Also a little printed piece on the right (a non-printed piece on the left).
Mr. Solo from the front.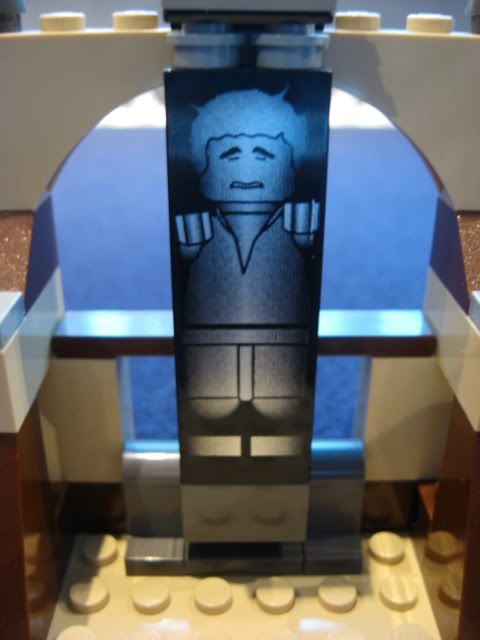 By pushing up that thing on top, Han Solo immediately falls forward.
Han back in place.
This technic brick with a hole is meant to connect this set to #4480 Jabba's Palace. In the review of that set, which is coming up, I'll show how that works.
Here's the complete set with Boba Fett and the Gamorrean Guard.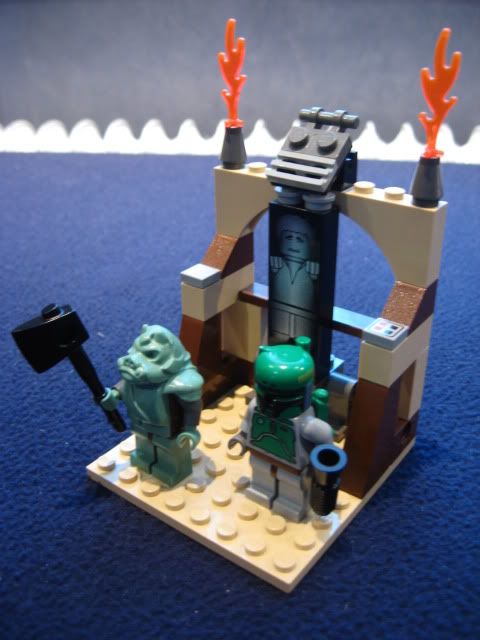 This set can also be connected to #4475 Jabba's Message if you like.
Here are the two sets separate from each other.
They connect by this technic brick with a hole and a pin in the other set.
And this is how it looks like when they are connected.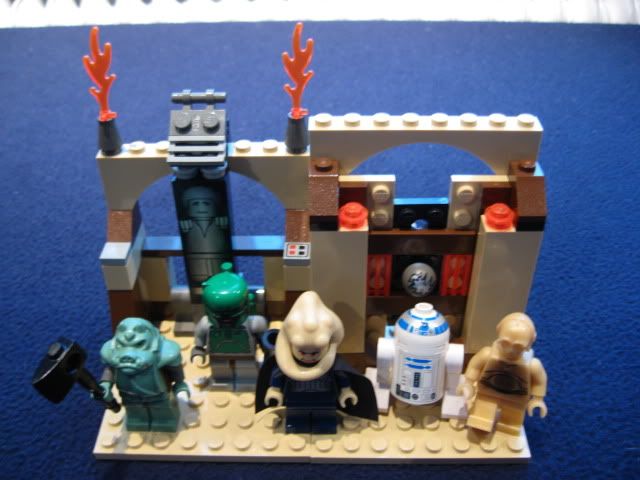 Price: 8/10 - Pretty cheap for two minifigs and a nice little room.
Parts: 8/10 - Couple of neat things like the flames, Han Solo in carponite and an axe.
Playability: 6/10 - Well, the set has two villains so there is no one to fight against. Still, you can play with Han a bit.
Minifigs: 8/10 - Cheapest way to get a Gamorrean Guard and Boba Fett, who are both great figures.
Final: 8/10 - Great minifigs plus a decent room.
Edited by Mischa07, 14 January 2011 - 01:22 PM.