4475 Jabba's Message

Name: Jabba's Message
Theme: Star Wars Episode VI
Set Number: 4475
Pieces: 44
Year released: 2003
Minifigures: 3
Price: Can't remember, but $7.00 according to Peeron
This is a funny little set. It was a cheap way to get C-3PO and R2-D2 and the only way to get the pretty awesome Bib Fortuna minifig.
Before discussing the minifigs, here's the instruction manual.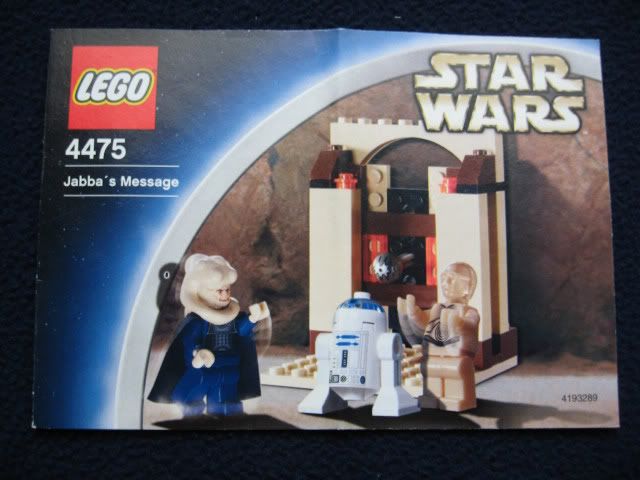 Back.
The minifig pages.
And a random page.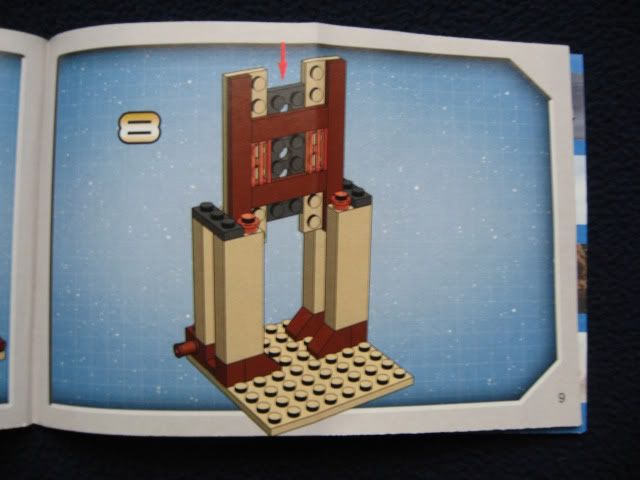 There's also a picture of how to connect this set and #4476 Jabba's Prize to #4480 Jabba's Palace (review coming soon).
Next up we have the minifigs. Bib Fortuna (Jabba's servant), C-3PO and R2-D2.
I'll start off with the least interesting figures.
C-3PO. By this point he had already appeared in a couple of other sets. I now have four of him so he's nothing special to me

Then we have R2, who is included in a LOT of sets. I have eight of him, so again nothing special to me.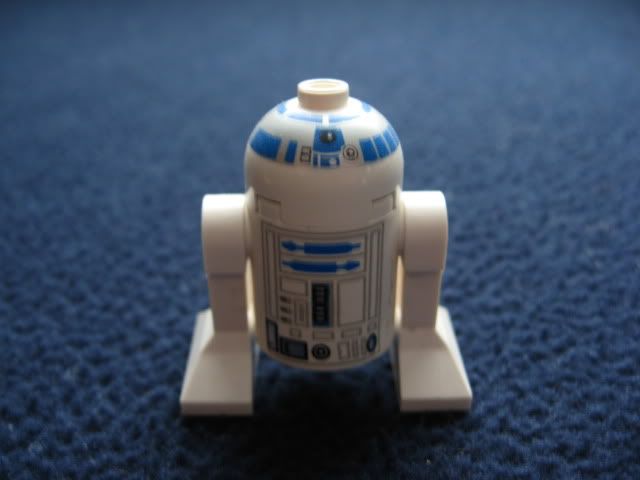 The real attraction for this set is Bib Fortuna. He is a great fig, though I don't understand why he wasn't included in other sets like #6210 Jabba's Sail Barge for example.
Here's a picture of Bib Fortuna from the films.
http://starwars.wiki...ib_Fortuna1.jpg
I really like his torso and headpiece.
Finally, there's the door to Jabba's Palace from "Star Wars episode VI: Return of the Jedi".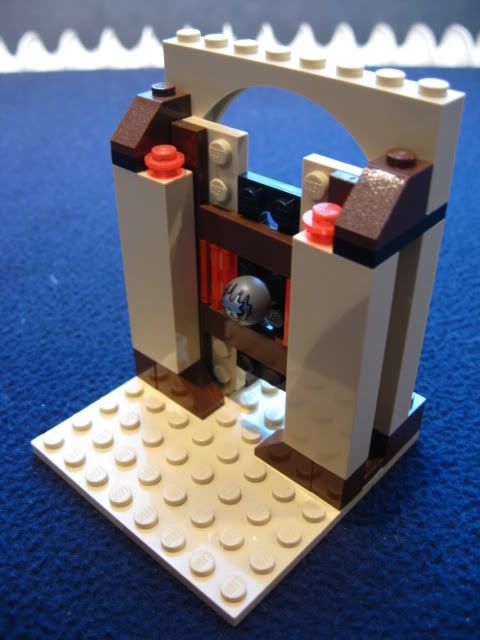 You can move the talking (in the film anyway) eye by pushing the pole.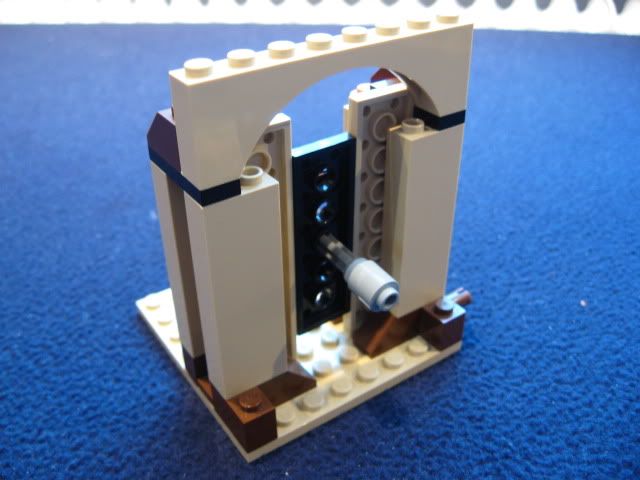 View from above.
You van slide the door up and down, but it won't stay open unless you hold it.
A close-up of the eye-piece.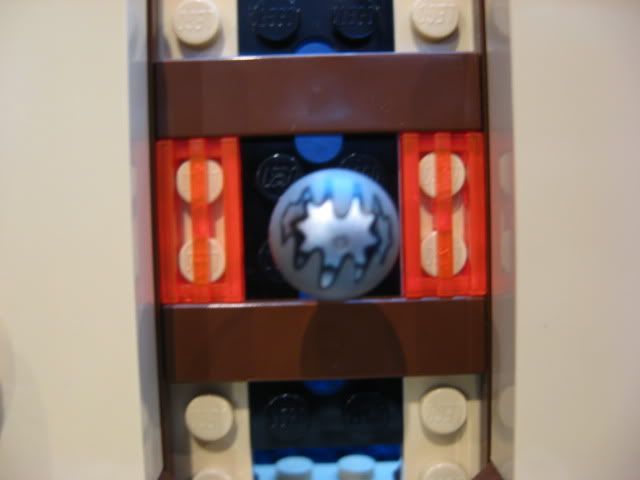 This pin is meant to connect this set to #4480 Jabba's Palace. In the review of that set, which is coming up, I'll show how that works.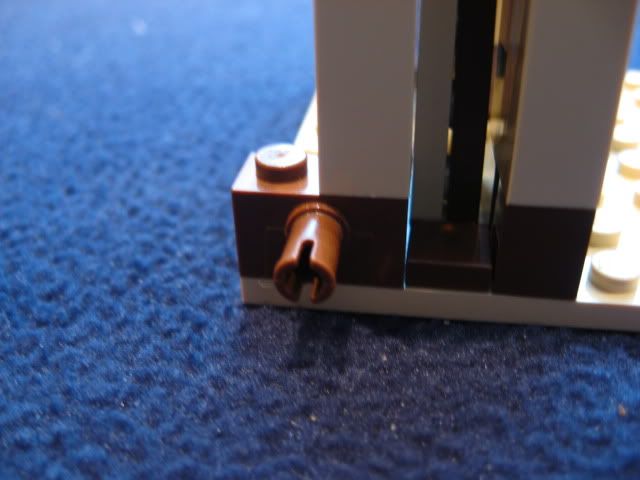 Two photos of the complete set.
This set can also be connected to #4476 Jabba's Prize if you like.
Here are the two sets separate from each other.
They connect by this pin and a technic brick with a hole in the other set.
And this is what it looks like when they are connected.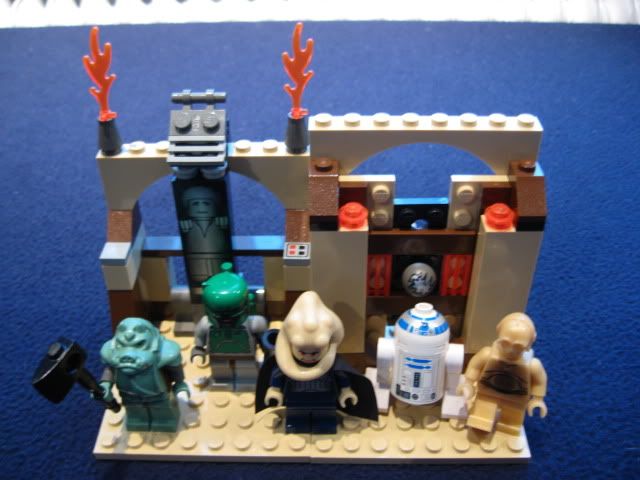 Price: 9/10 - Worth the price if only for the awesome Bib Fortuna!
Parts: 6/10 - Nothing special, except the rare eye-piece.
Playability: 5/10 - A door that can open and close..
Minifigs: 9/10 - Awesome Bib and a cheap way to get Threepio and Artoo.
Final: 7.5/10 - This is set is good for the figs, but the door is not great.
Edited by Mischa07, 14 January 2011 - 01:19 PM.