7141 Naboo Fighter

Name: Naboo Fighter
Theme: Star Wars Episode I
Set Number: 7141
Pieces: 174
Year released: 1999
Minifigures: 4
Price: Can't remember, but $20.00 according to Peeron
I liked this fighter when I first got it (one of the first Star Wars sets that I got), but I recently bought #7660 Naboo N-1 Starfighter and Vulture Droid. I like that one far better and is more accurate.
Anyway, here's the review.
First up is the instruction manual.
Back.
Minifig pages.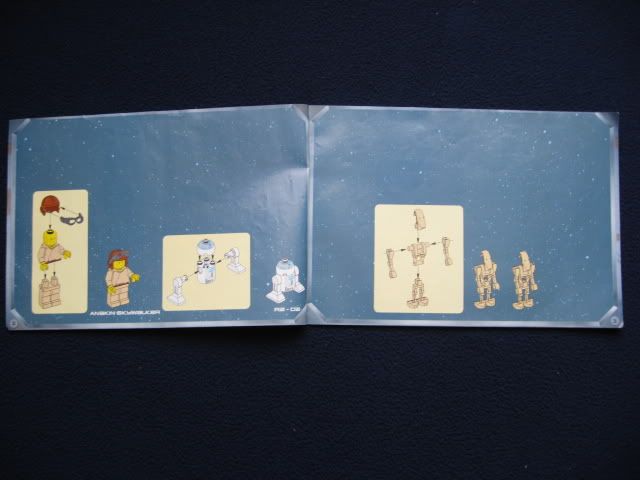 A random page.
The minifigs. R2-D2, Anakin Skywalker and two Battle Droids with very ugly blasters!
The Battle Droids. I believe this is the only set where the blasters have these huge orange cones on them.
Anakin with his helmet on.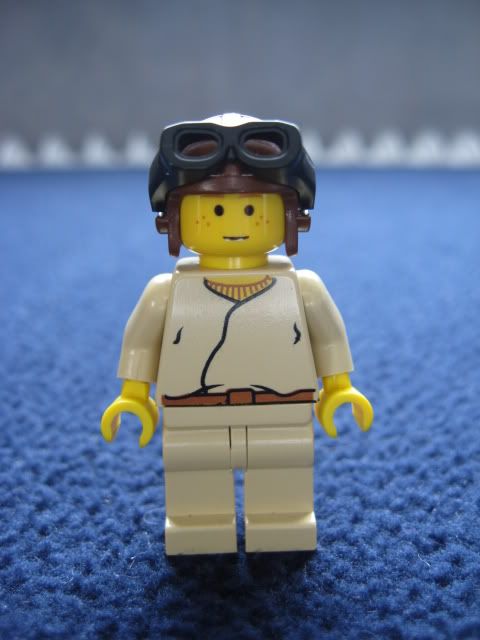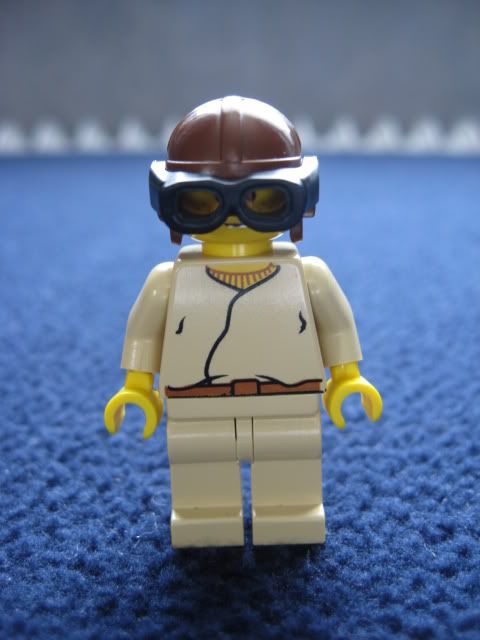 Anakin without the helmet.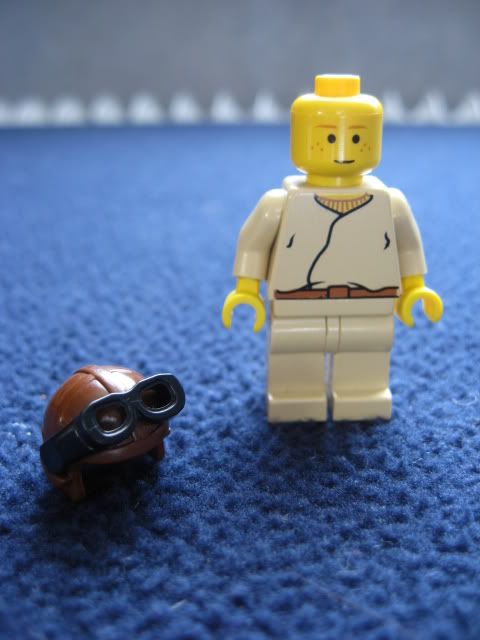 R2.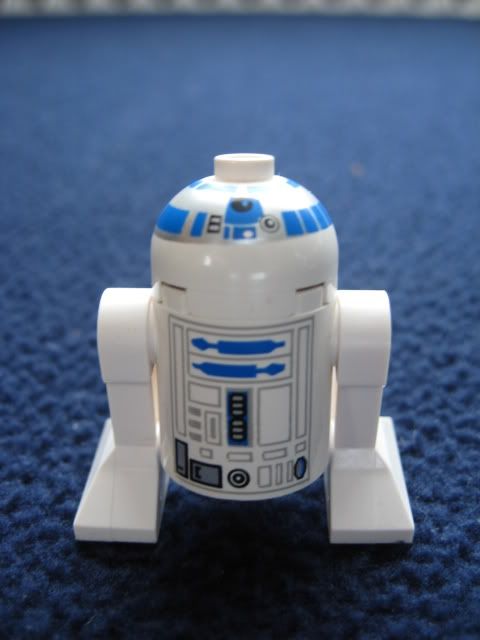 I don't really know what this thing is for. I guess you can put the Naboo Fighter on it and roll it around. Bit useless in my opinion.
It can also open up.
Some nice printed pieces.
Then we have the Naboo Fighter. It's pretty blocky but it's easily recognizable as a Naboo Fighter.
The cockpit with some wonderful printed pieces on the side that are only available in this set. Set #7660 Naboo N-1 Starfighter and Vulture Droid uses stickers for this

Without the glass.
A printed fish design.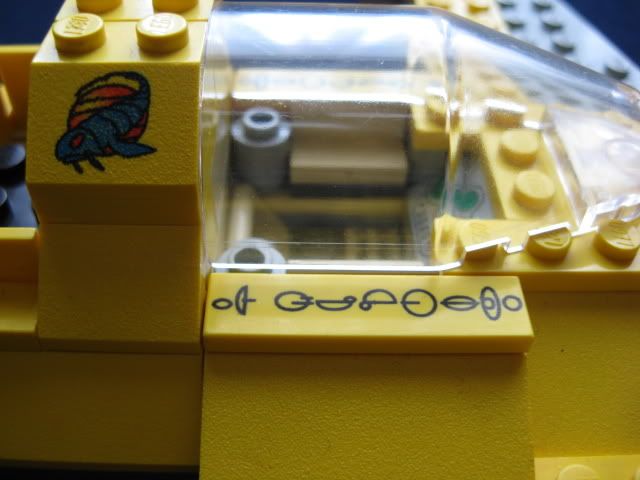 R2-D2 is on board.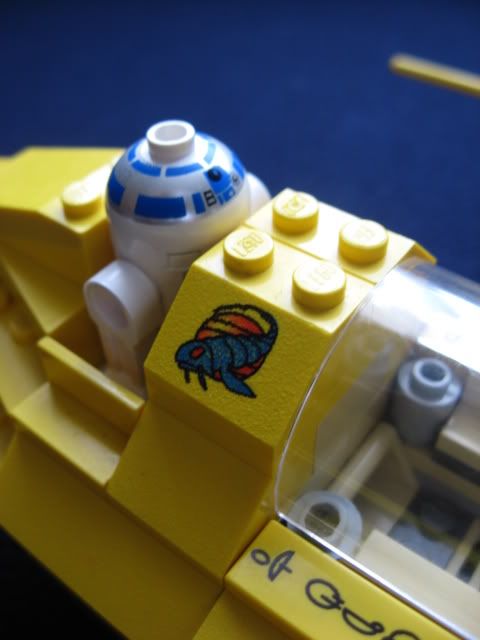 Anakin also on board.
Close-up of the front guns.
The bottom.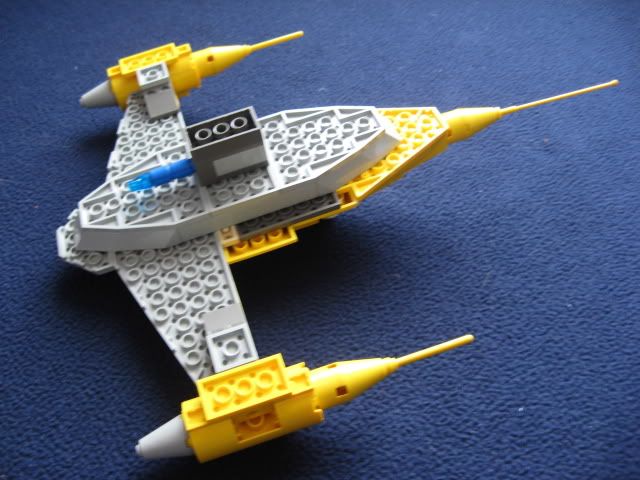 A torpedo.
One of the engines.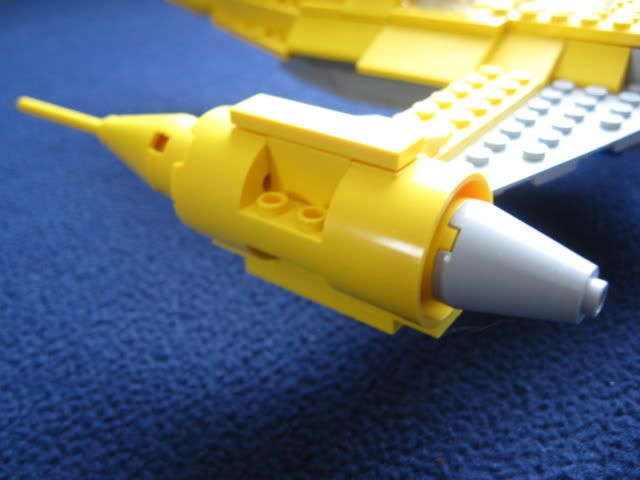 They are connected by two pins.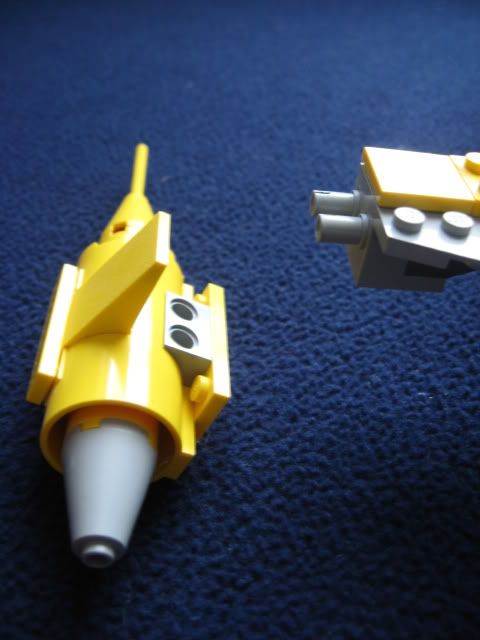 Ready for take-off!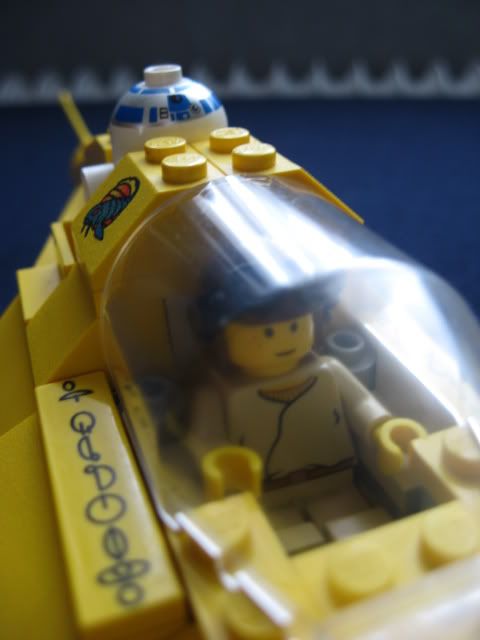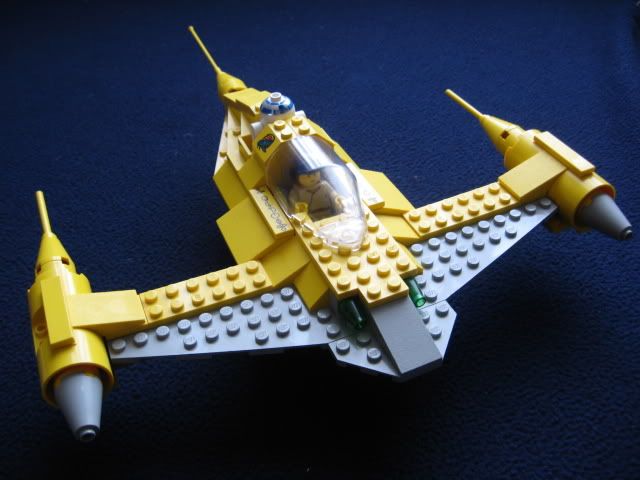 The complete set.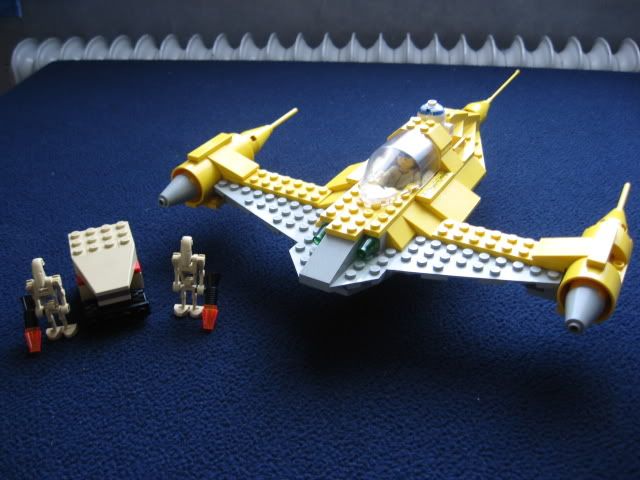 Comparison photo with set #7660 Naboo N-1 Starfighter and Vulture Droid.
Left - Anakin from #7141 Naboo Fighter. Right - Anakin from #7660 Naboo N-1 Starfighter and Vulture Droid. The right one is obviously a lot better.
Price: 8/10 - Pretty good for the amount of pieces and minifigs.
Parts: 8/10 - Lots of yellow and some nice exclusive/rare printed pieces.
Playability: 9/10 - I used to fly around with this fighter a lot!
Minifigs: 8/10 - This was one of the first sets to get Anakin, R2 and Battle Droids.
Final: 8/10 - Nice minifigures. The ship itself is a bit blocky, but still looks pretty good. What's the little thing on wheels for?
Edited by Mischa07, 14 January 2011 - 01:53 PM.