7126: Battle Droid Carrier

Name: Battle Droid Carrier
Theme: Star Wars Episode I
Set Number: 7126
Pieces: 133
Year released: 2001
Minifigures: 7
Price: Can't remember, but $10.00 according to Peeron
Back in the day, this was a really cheap way to get six battle droids plus a great pilot droid.
As always, here are the instructions.
Front.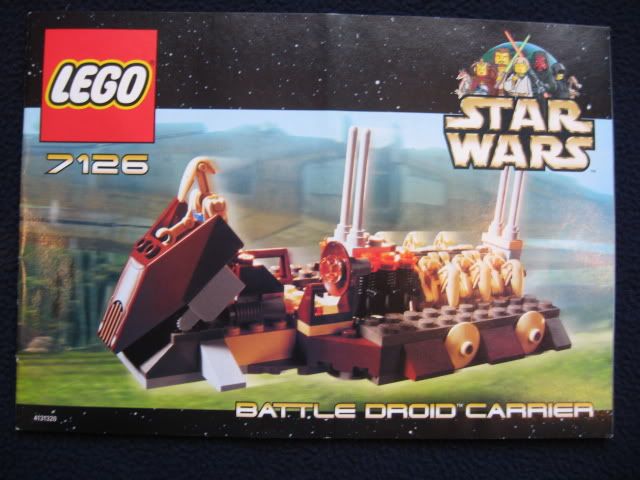 Back.
Minifig page.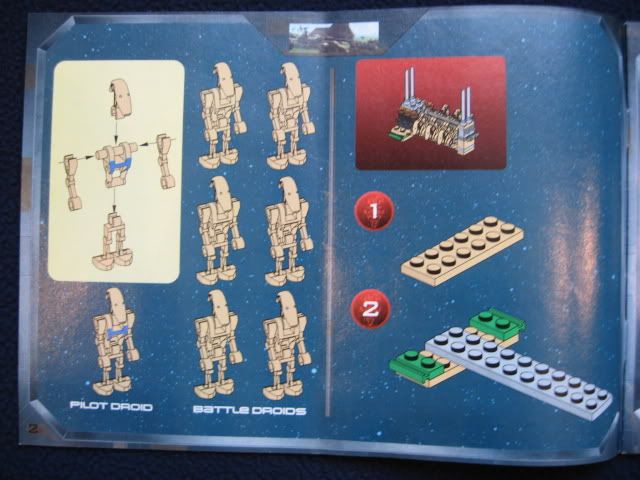 Random page.
All of the included minifigs. Six battle droids plus a pilot droid.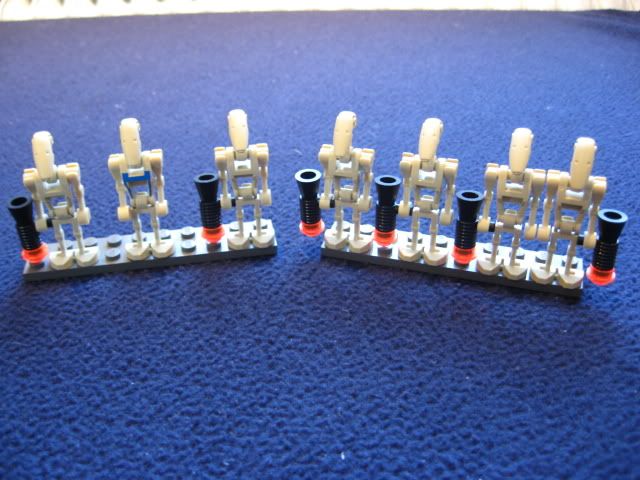 Close-up pilot droid.
Close-up of two battle droids. Notice the ugly megablaster guns.
The loading rack.
The empty rack with the carrier.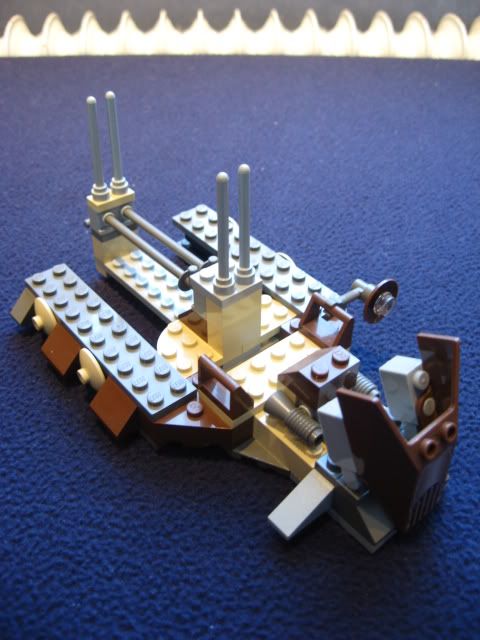 All of the droids plus their blasters on the rack.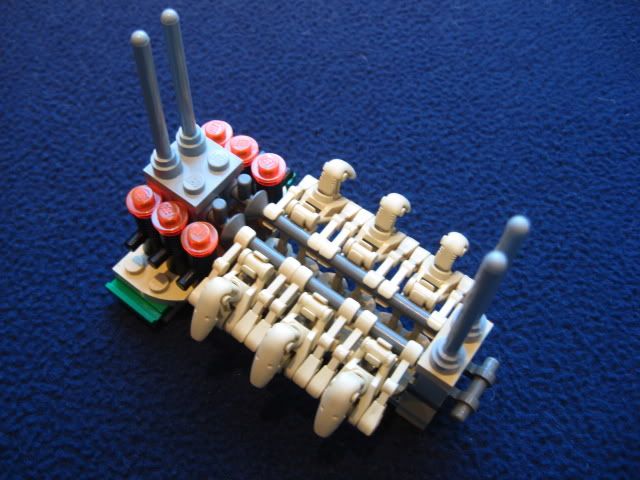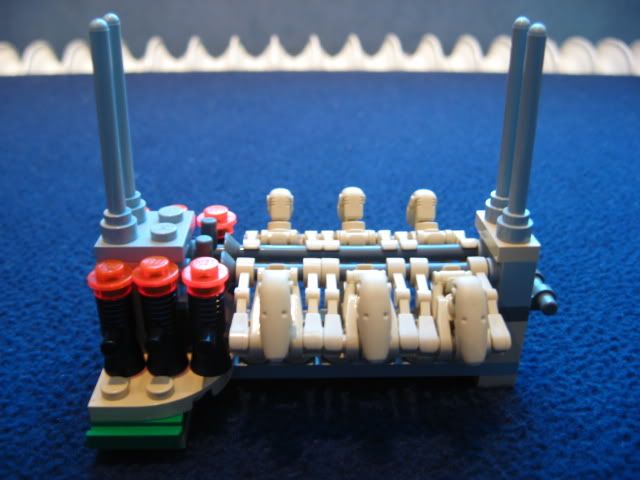 Smile, boys!
Not the most pleasant of positions.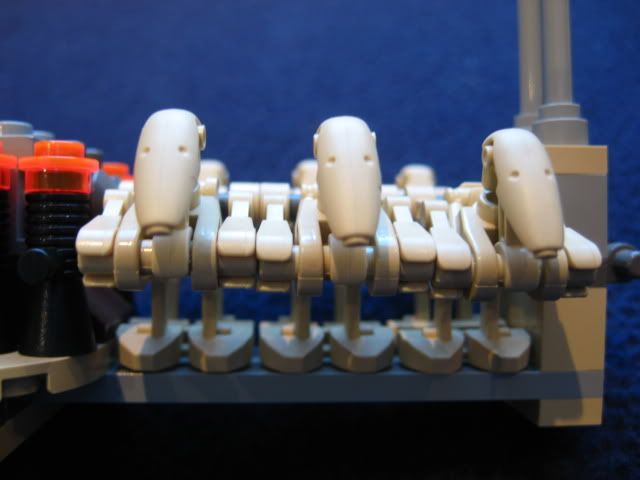 It sucks to be a droid!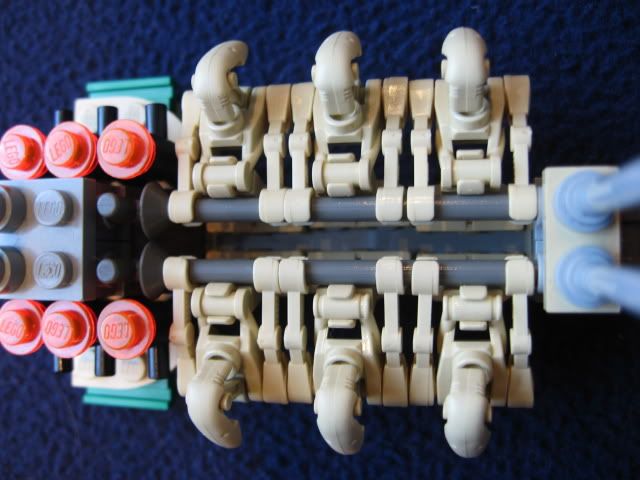 All aboard!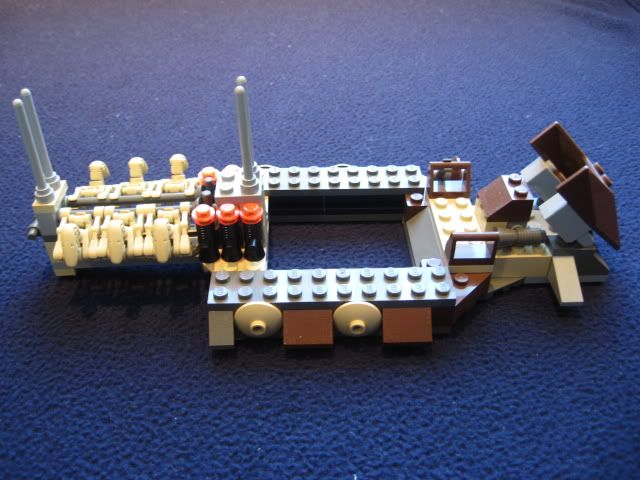 The complete set.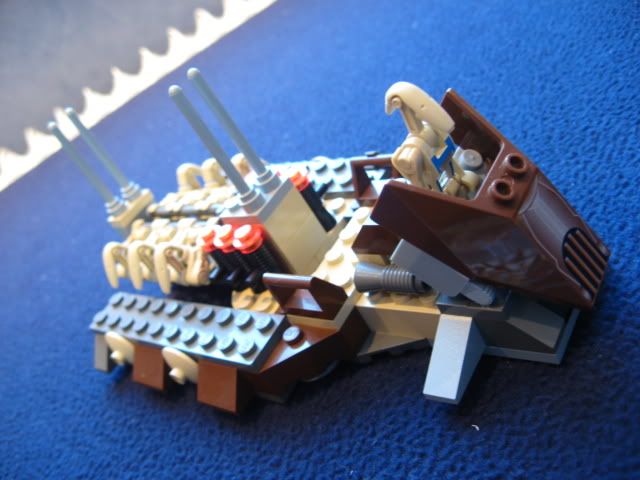 Front view.
Price: 9/10 - Very cheap way to get a lot of battle droids!
Parts: 7/10 - Alright. Only way to get the windscreen with the grill on it though.
Playability: 7/10 - Alright as well. It's fun to use in a battlefield.
Minifigs: 8/10 - Same old battle droids (though they are nice). Only way to get the Pilot Droid.
Final: 8/10 - Pretty good set with a nice number of battle droids.
Edited by Mischa07, 14 January 2011 - 02:10 PM.