6257 - Castaway's Raft
Front:
Back: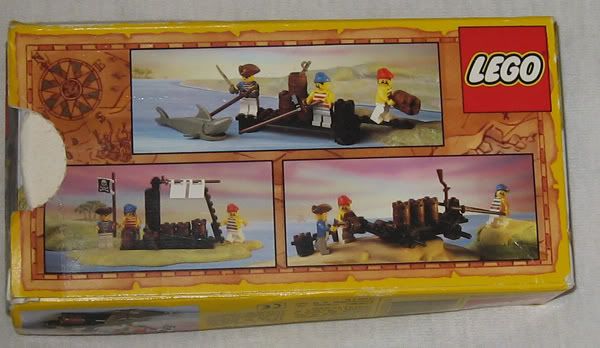 Sides:

Comments:
This little classic set is the forerunner of many other raft-sets such as Raft Raiders and the new Kraken Attackin'
Compared to the Kraken Attackin' box, this is much smaller, but it stays within the theme that TLG had back when they first started the Pirate line. I love this box, and it was one of my first pirate sets. The pictures show exactly what you get when you buy this, and the back shows alternative models, which is great for those kids who have a MOC'er hidden inside...